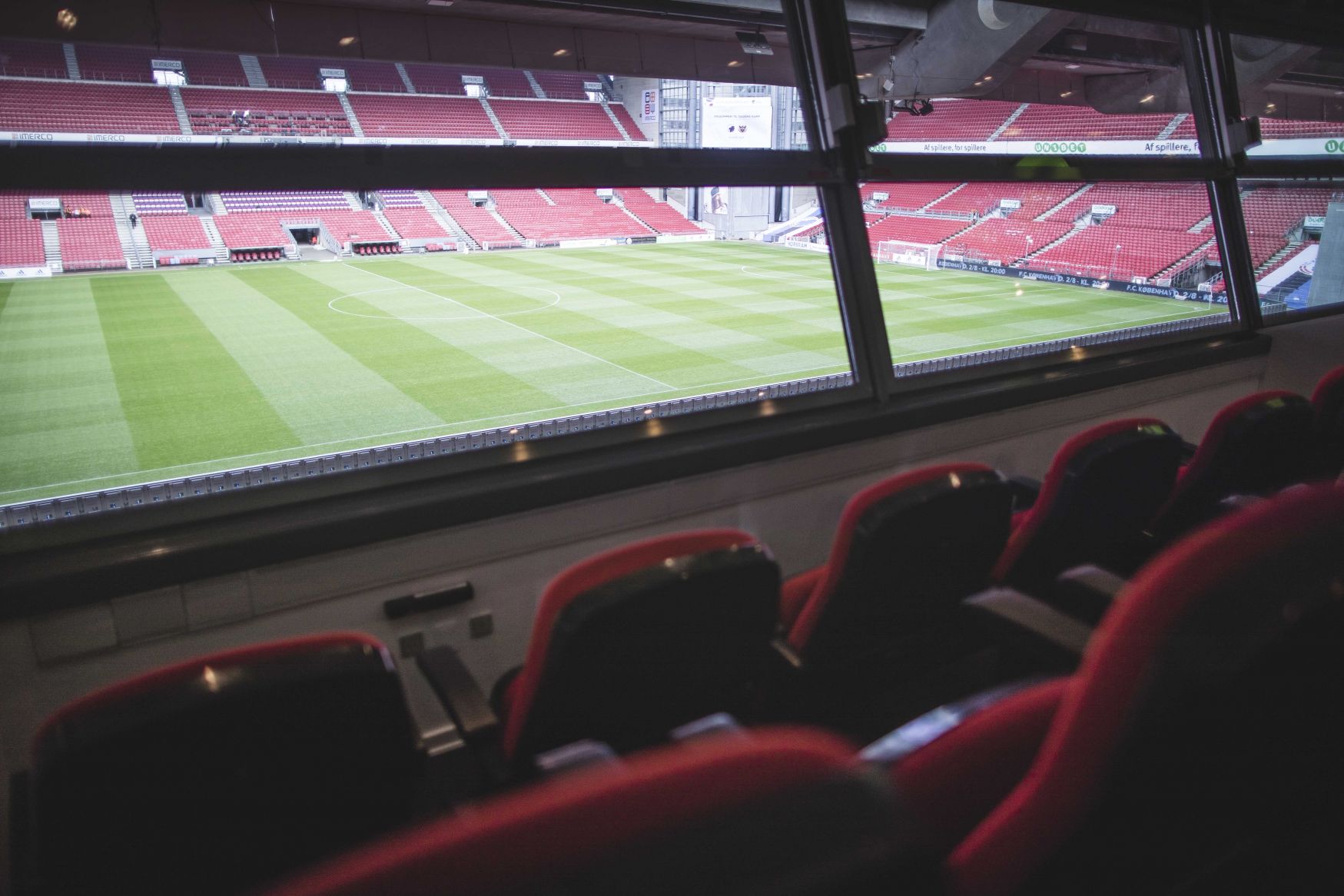 Coronavirus latest updates
07/03 2020 02:13 - Updated: 06/03 2020 12:32
F.C. Copenhagen's 2020/21 Superliga season is underway after the Danish government gave the green light for matches to be played in the wake of the coronavirus outbreak.
The Superliga was just one of a string of sporting leagues in Denmark to be suspended when the coronavirus began to spread in March.
Games returned in June and the Lions completed the 2019/20 season, finishing second in the Superliga and reaching the UEFA Europa League quarter-finals.
Fans are allowed to attend games but at a reduced capacity as the Danish authorities seek to ensure supporters can watch live sport in a safe and secure environment.
----------
F.C. COPENHAGEN CORONAVIRUS LATEST UPDATES
Next game
FCK's Danish 2020/21 season is underway, with the Lions facing Brøndby at home in our first game back in Parken Stadium on Sunday 20 September. However, fans are unable to attend this match due to updated government guidelines. Check out the F.C. Copenhagen 2020/21 fixtures here.
Fans attending
F.C. Copenhagen earned permission to allow fans to watch our three remaining home games of the 2019/20 season in Telia Parken stadium, as part of a trial to ascertain how stadiums can facilitate fans watching games in a safe environment.
The club have since sold 12,500 season tickets and subscriptions for the 2020/21 season. However, recent government restrictions in September have brought the maximum matchday capacity at Parken Stadium back down to 500 people. This means our allocations for socially-distanced attendances will be filled for the first set of home games this season, if indeed any fans are able to attend at all.
Europa League
F.C. Copenhagen will compete in Europa League qualifying later this summer after finishing second in the Superliga last season. The Europa League 2020/21 schedule has now been released. Our second qualifier will be at home to Piast Gliwice on 24 September.
Training
FCK suspended group training when the coronavirus outbreak began. However, the club has now welcomed back players to Number 10 and training is underway as normal.
Players take pay cut
F.C. Copenhagen's first-team players, training staff and sporting management agreed to take a 20 per cent pay cut to help the club through the coronavirus lockdown.
Telia Parken opened to Copenhagen schools
FCK opened up facilities inside Telia Parken stadium for teaching, in order to help schools that were struggling for space continue to conduct lessons. School children had their lessons in the stands and vacant rooms around the ground. Students returned to their normal classrooms when the school year began again in August.
Tickets
The club is working on ticketing policies for the new season and will update fans in due corse. At the moment, only fans with a season ticket or subscription have the opportunity to watch games live in Parken Stadium. However, right now the government's regulation that no more than 500 people can be in the stadium means supporters are unlikely to attend games in the near future.
Season tickets and subscriptions
F.C. Copenhagen fans can now buy season tickets and monthly subscriptions for the 2020/21 season. Check out the latest F.C. Copenhagen season ticket details here.
EURO2020 moved to 2021
Telia Parken was due to stage four games at EURO2020 but UEFA have decided to move the tournament back one summer. The joint parties who represent the bid to stage games in Copenhagen have confirmed the commitment to hosting matches in 2021.