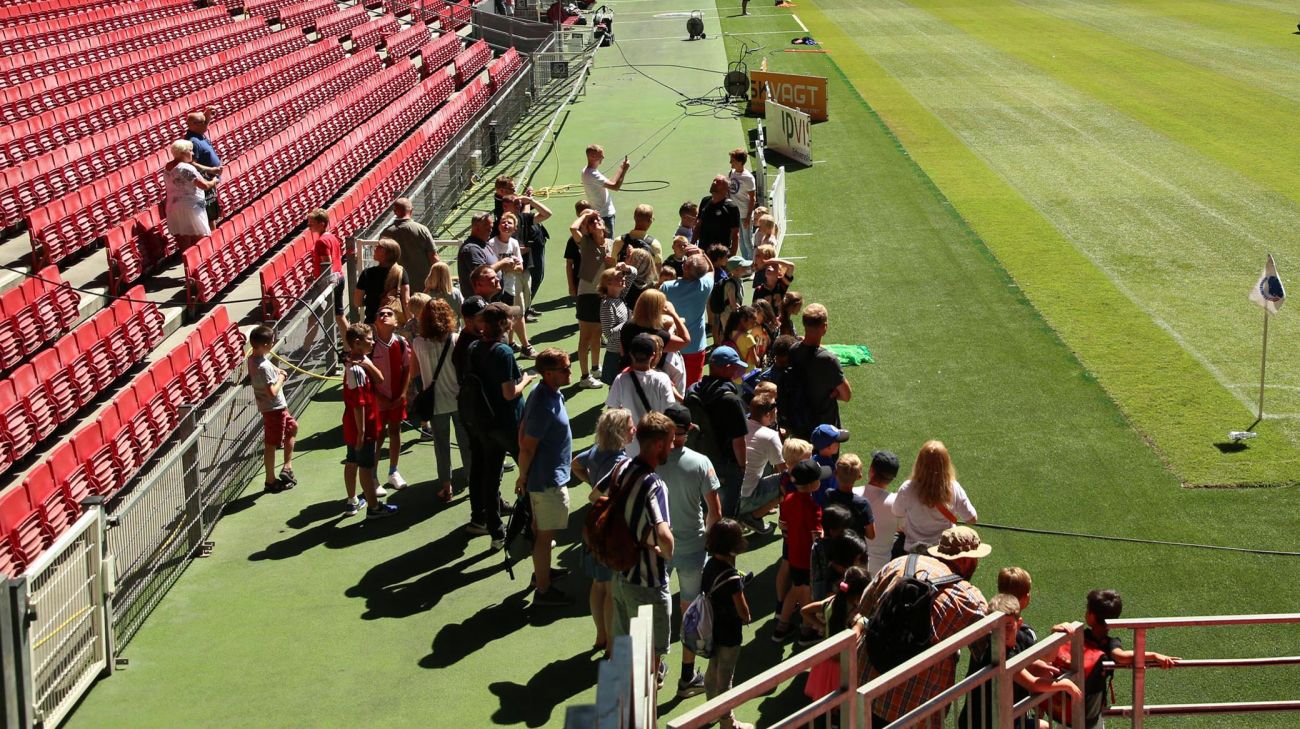 BEHIND THE SCENES IN PARKEN
During school holidays we normally offer 1-2 daily tours, where you will be able to discover the secrets of Denmark's most iconic football stadium alongside an experienced tour guide.
As part of the tour you will be able to check out the changing rooms, subs bench, tunnel area and the FCK Experience.
All tours begin and end at the FCK Fan Shop on Øster Allé.
REGULAR TOURS
We do not offer regular tours at the moment, but they are usually available during school holidays. You can find information here on this page.
Regular tour lasts for about 50 minutes, and the price is 80 DKK for adults, and 40 DKK for children. You can't book in advance, but buy the tickets in the FCK Fanshop in Parken at the corner of Øster Alle and Per Henrik Lings Alle. Here the tours starts too.
Please be there at least 15 minutes before the tour starts.
Private tours
Initially we are only arranging private tours that last one hour. Private tours can be booked for up to 40 people and cost 1500 DKK.
Please email rundvisning@parken.dk to reserve and we will get back to you asap.