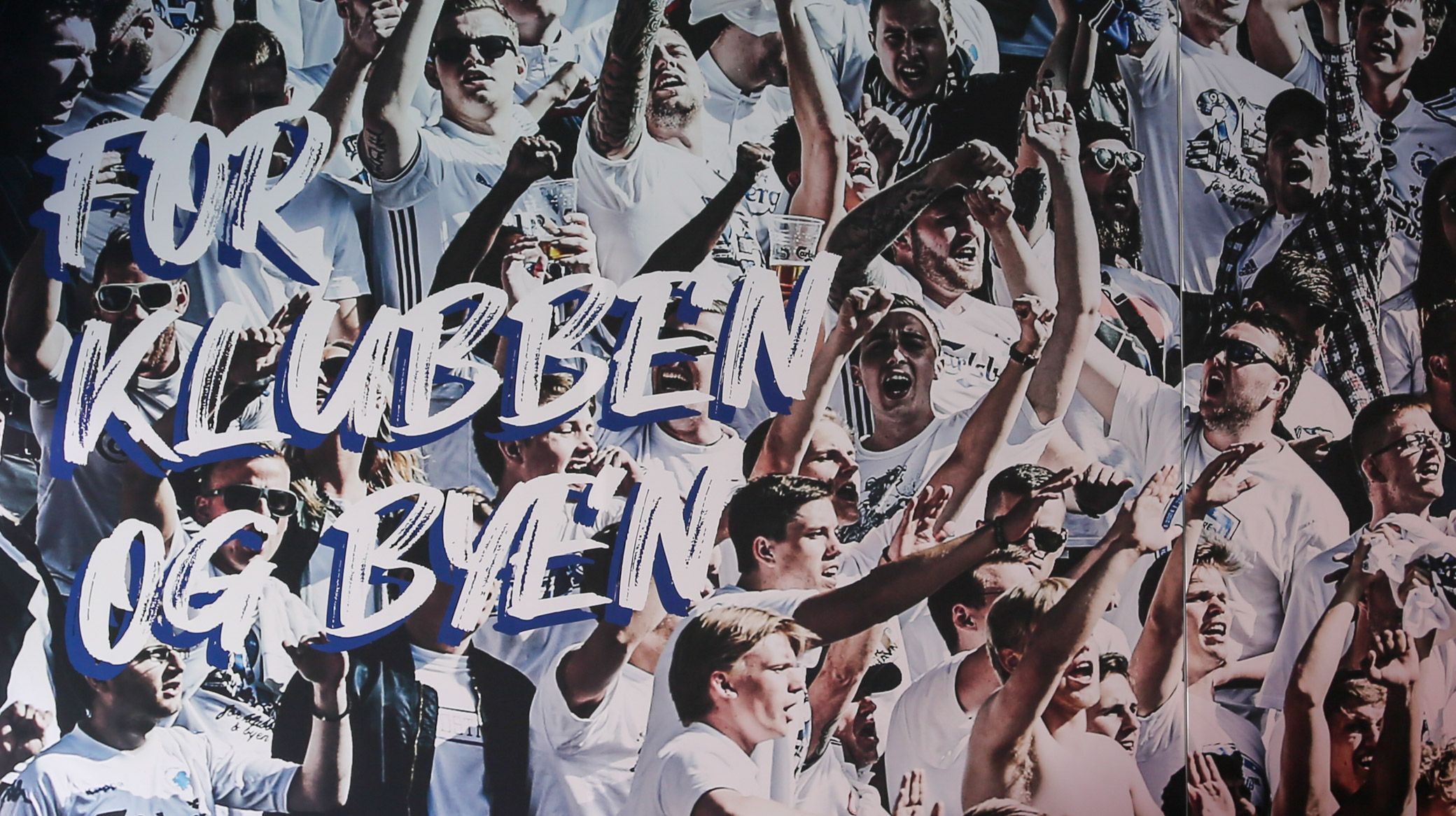 FCK ticket record: 12,500 season tickets and subscriptions
04/09 2020 10:24
F.C. Copenhagen can confirm a record number of fans have signed up for season tickets and subscriptions for the 2020/21 season.
A club record 12,500 supporters have pledged to follow the Lions through thick and thin over the course of the upcoming campaign.
FCK will compete once again in the Superliga  this term, while Ståle Solbakken's men are aiming to qualify for the UEFA Europa League group stage.
And there are still two weeks remaining before the first game of the season!
 
Lars Bo Jeppesen: Absolutely fantastic
FCK director Lars Bo Jeppesen expressed his delight at attracting even more fans to Parken Stadium.
"It's fantastic. I can hardly say anything else," he said.
"Our fans once agin show that they are behind the club and the whole project with this overwhelming interest in being a part of it. I think many had expected that we might struggle in this area right now, but again, our fans have shown that they are world class.
"It's hard to thank them enough, but I promise that the support we are experiencing now will not be forgotten. It is also one of the reasons why we are constantly working to raise the number of spectators we can have.
"We still believe that the authorities can safely increase the number of fans in attendance, as both the club and the fans have shown that we can take on the responsibility. We will work hard on that."
 
Still negotiating number of spectators
Danish football welcomed backed socially-distanced spectators at the end of the 2019/20 season.
And there are plans in place to admit supporters for the 2020/21 campaign when it kicks off later this September.
Negotiations around the final number of spectators allowed to be admitted are still ongoing. And because of the high number of season tickets sold, there will be matches that not everyone can access.
Of course, fans will receive compensation for any matches they cannot attend. We hope supporters will miss as few games as possible.
Record sales in just 23 days
FCK's commercial director Jacob Lauesen revealed how season ticket and subscription sales have never been higher at the club.
"One thing to note is that the total number is higher than ever, but it gets even more impressive when you realise these sales took place in just 23 days," he said.
"Last season it took us half a year to reach that level. Now it happens before we even know our European fate, before the season is even underway and in the midst of general uncertainty.
"We can also see that our subscriptions are rising in popularity, and that is a very positive development for us. It shows us that our fans are behind us and that we are in a really strong development despite all the challenges surrounding Covid-19.
"The challenges mean that there will be season ticket holders who are not guaranteed a place for all our matches, such as our first home game, which is a derby against Brøndby.
"However, we expect that there will only be a limited number of matches where this will be a problem and we are introducing a rotation principle so that as few matches as possible are missed.
"The high number of season tickets in a difficult time supports our ambition to reach an average of 20,000 spectators in the 3F Superliga, which is realistic when things have normalised."
Work to improve fan experience
F.C. Copenhagen head of fan engagement Daniell Askholm is also delighted with the record ticket sales, which reflect the passion of FCK supporters during these difficult times.
"It's really extraordinary that we have come so far and seen such a record in the middle of (the pandemic), even though it is uncertain when we can get back to football as usual," he said.
"The development has been huge, especially at Sektion 12 in recent years. But we are working intensely to create an even better framework for FCK fans across the stadium.
"The goal is for the Parken experience to get better and better all the time. We are in full swing with that work and will continuously explain more about it as it progresses."

F.C. Copenhagen season tickets and subscriptions
You can still secure your season ticket or subscription for the upcoming season, and on Monday at 3pm we will release more seats on the C-stand, which have not been renewed from last season.
>> Read more about F.C. Copenhagen season tickets and subscriptions here