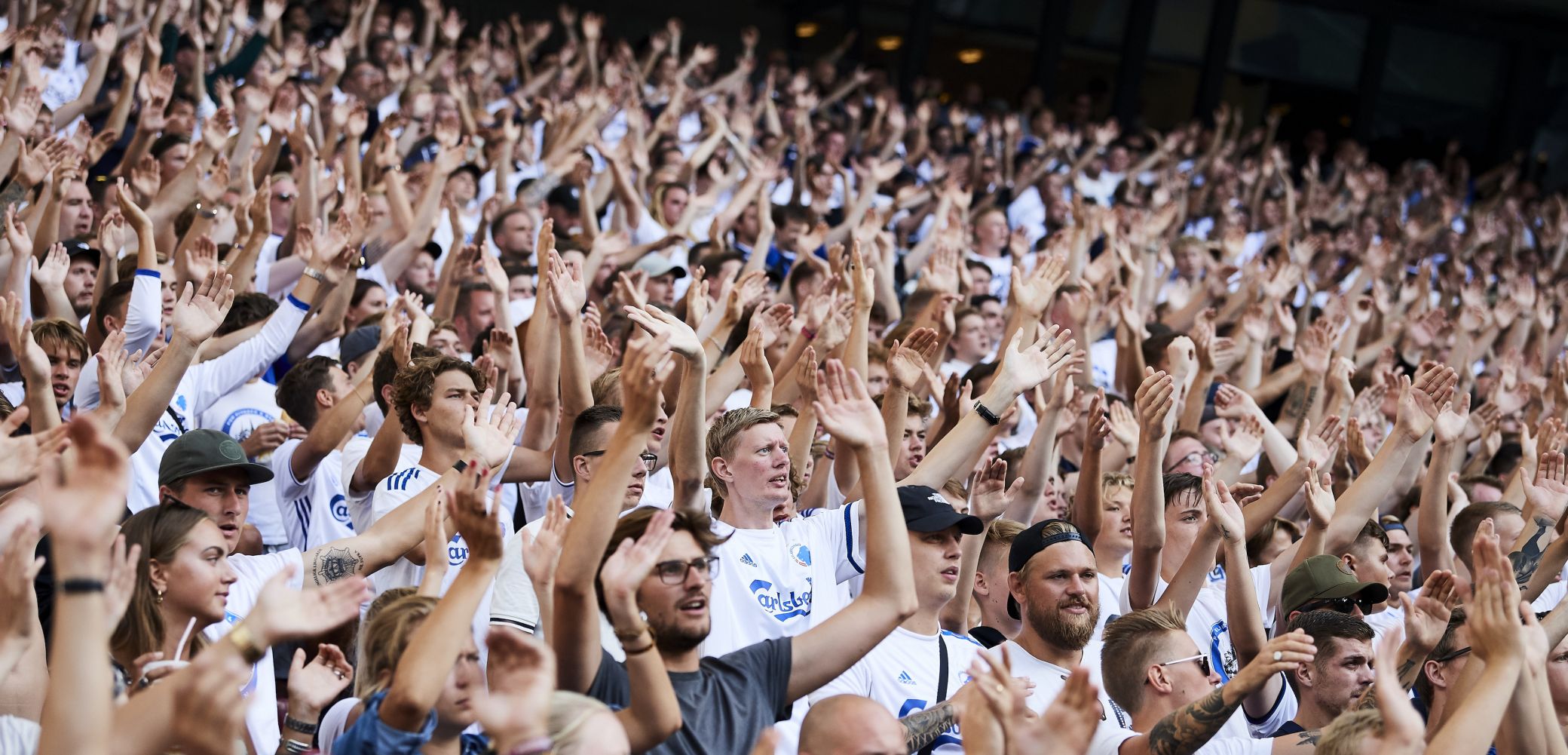 Lars Rønbøg, Getty Images
How to buy F.C. Copenhagen tickets
F.C. Copenhagen tickets are not currently available on open sale for upcoming home matches in the 2020/21 Superliga, The Danish Cup and Europa League season.
This is because of a record demand for season tickets and subscriptions, which likely means our socially-distanced allocation of seats each game will be met.
However, the club hopes to put tickets on general sale in the near future when the coronavirus situation has eased.
Below is a guide to buying F.C. Copenhagen tickets during 'normal' times, as well as information for season ticket and subscription sales, which are currently open.
Buying F.C. Copenhagen tickets
To buy F.C. Copenhagen tickets for home games is easy and you can do it online within minutes.
You can buy F.C. Copenhagen season tickets for the 2020/21 campaign and buy monthly subscriptions to split the cost easily over a season.
There are four stands in Parken each offering their own unique experience during F.C. Copenhagen games.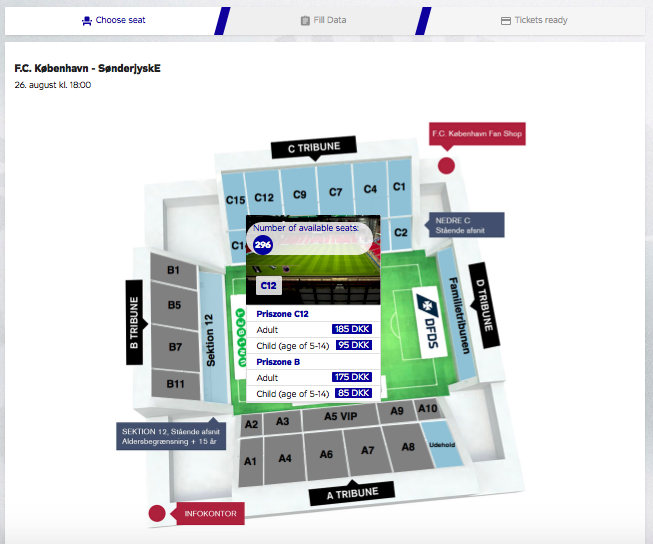 Buy F.C. Copenhagen matchday tickets
We have a dedicated website - billet.fck.dk - where you can buy F.C. Copenhagen tickets for upcoming games, although current coronavirus restrictions means general ticket sales are unlikely in the near future.
To buy tickets you will need to create an account, which can be done easily via email or Facebook.
Once you have created an account, select the game you want to buy tickets for and choose your preferred section of the stadium.
Our interactive stadium guide will show you how many tickets are left available in each block, as well as ticket prices for adults and children.
Please note that tickets will not be available until three to four weeks before each game.
Buy F.C. Copenhagen tickets at the stadium
You can also buy F.C. Copenhagen tickets from the club shop, which is located in the north east corner of Parken on Øster Allé.
And tickets can be bought on match days from kiosks around the stadium, at an extra fee of 40DKK.
Again, these will not be on sale until normal ticketing procedures resume.
Print F.C. Copenhagen tickets
You can print your F.C. Copenhagen tickets at home once you have made the purchase online. Simply download your tickets from your billet.fck.dk profile and print them.
F.C. Copenhagen mobile tickets
FCK fans are also able to store their tickets on their mobile phone. You will receive an email from billet.fck.dk once you have bought your tickets and all you have to do is click through the link to your ticket PDF. You can then scan this ticket at the entrance to Parken stadium.
Fans who are members of Vores KBH can also store their thickets on the app.
Sektion 12 tickets
Sektion 12 is the stand behind the home goal and the most atmospheric part of the stadium. Please note you must be 15 years old or over to enter this stand. There is usually no seat allocation, simply General Admission. You will see GA on your purchased Sektion 12 ticket if there is no specific seat allocation.
Buy F.C. Copenhagen season tickets
You can buy your F.C. Copenhagen season ticket today and take advantage of our great offers!
We have five different season cards which cater for every type of FCK fan.
Platinum and Gold cards give you discounts and e-cash for the club shop as well as either automatic access to or 20 per cent off European games.
The Nedre C and Sektion 12 tickets are available for fans wanting to sit in the Lower C or Section 12 stands of Parken.
And the Family Stand ticket is the best way for the whole family to enjoy the F.C. Copenhagen experience.
>> Read all about the best F.C. Copenhagen ticket options here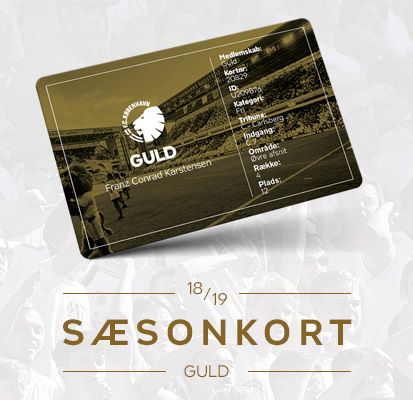 F.C. Copenhagen monthly ticket subscription
FCK have also set up a new way to pay for your season ticket. Instead of paying an up-front fee for the season, you can now spread the cost over the campaign.
The FCK subscription starts at 79DKK a month and ensures fans access to the biggest games in Parken.
>> Buy your 20/21 F.C. Copenhagen season ticket or subscription today
Sign up to VoresKBH
Every season ticket holder over the age of 15 will be automatically signed up to our fan system VoresKBH.
The loyalty programme lets you access ticket queues for games before anyone else. You can also win prizes, unique experiences and get special offers and discounts with VoresKBH.
You can also add your VoresKBH account to your smartphone and use that as your season ticket to gain access to matches.
>> Read more about VoresKBH here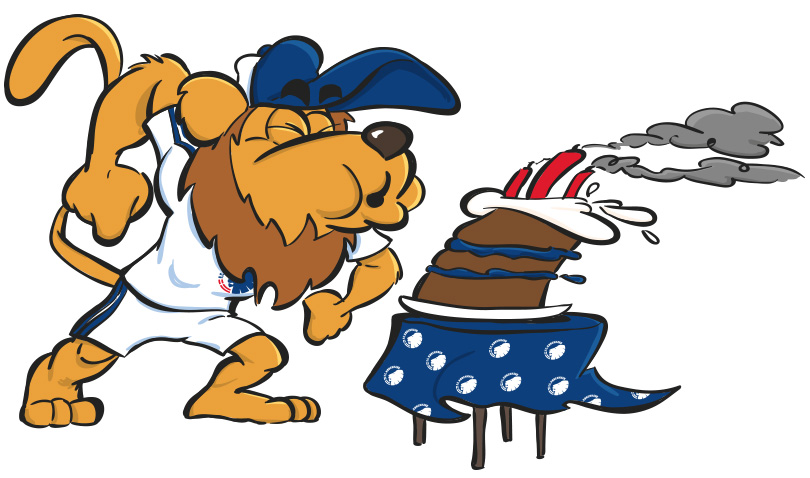 Club Leo for U14s
F.C. Copenhagen fans under the age of 14 with a season card automatically become members of Club Leo.
This exclusive club is based in the Family Stand and is the coolest part of the stadium.
Come early to enjoy games and food in the Club Leo Lounge before kick off. You can also hold birthday parties here and win the chance to become a mascot for the day!
>> Check out more about Club Leo here