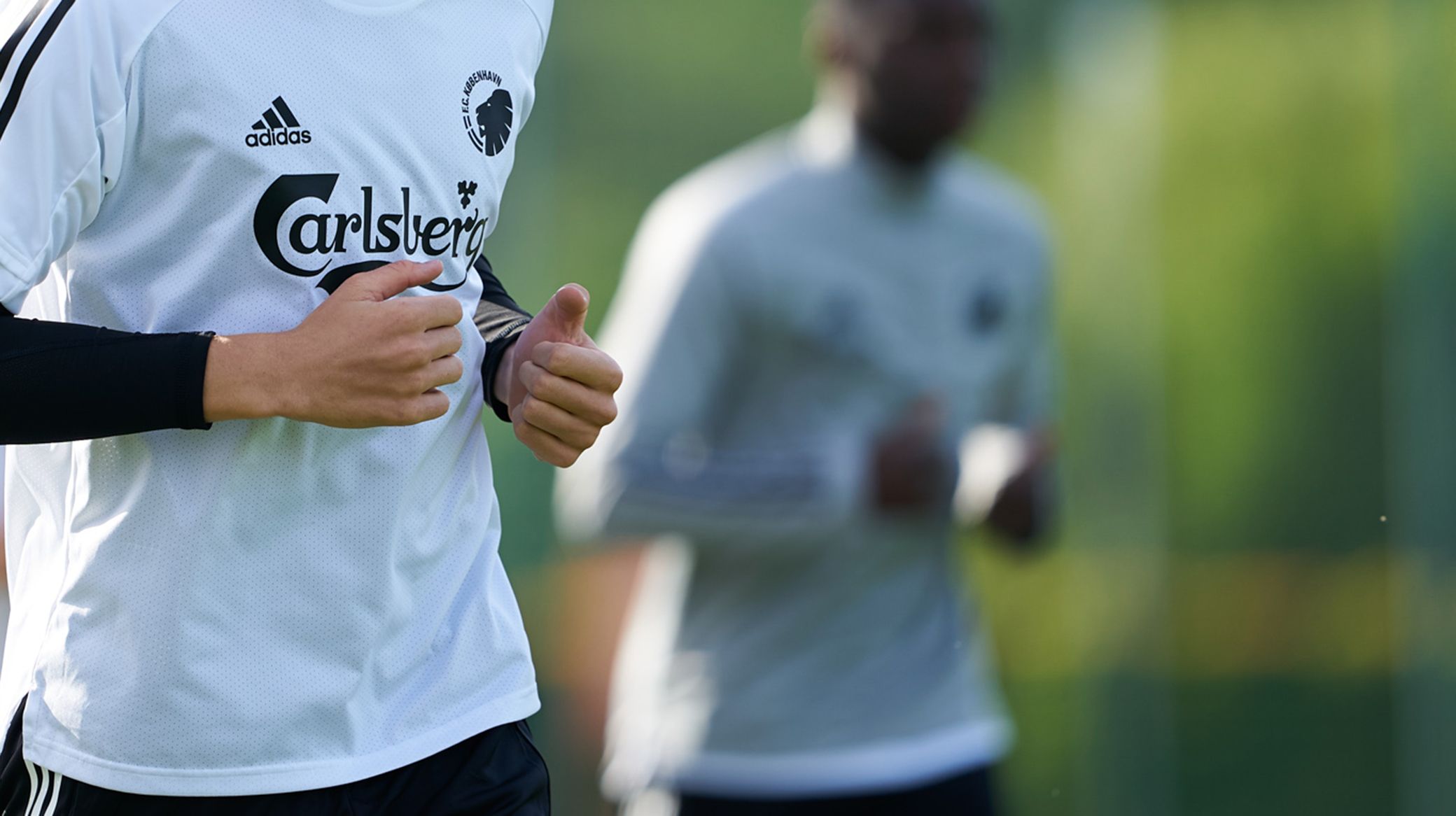 Fresh coronavirus policies for player training
24/03 2020 10:06
F.C. Copenhagen are to enact some fresh policies into the squad's training routine in the effort to combat the spread of the coronavirus.
The FCK players have not trained together since returning from the UEFA Europa League clash at Istanbul Basaksehir earlier this month.
Players have been training individually and in small groups in the city's parks to keep fit, with social distancing measures in mind.
This approach to help combat the spread of Covid-19 will continue in the future, along with the below adjustments following recommendations from the health sector, coaching staff and the players themselves.
 
As the weather has improved, more people are entering public parks across the city, meaning players will not train there anymore.
Instead, based on a medical assessment, it has been decided to use the fenced, private pitches at FCK's Number 10 training centre from Tuesday, unless the health situation changes.
This is done to further reduce the risk of infection both in terms of whether players can infect others, or whether others can infect them. This continues to be done under very aggravated circumstances in terms of number of players and social distancing, with everyone following the directions of the health authorities.
 
Specifically:
The players meet groups of no more than five every other day
For each group there are still one to two members of sporting staff available
Players drive individually to the fenced pitches at Number 10
Players dress from home and go straight home afterwards
Some players also undertake individual regimes if necessary
The players are given individual training plans that they can carry out at home or outdoors
If a ball is included in the exercises, it will not be touched with hands
Players have personalised drinking containers, etc.
There are no drills where there is a risk of players getting close to each other for a minimum of two meters apart
We consider treating and rehabilitating injured players an important task that we must continue to perform at the training facility where the specific resources are available (special training machines, medical equipment, etc.)
Food boxes are made available for the players to bring home, so there is no communal eating
There is access to the toilet, which is disinfected after use by cleaning staff
 
>> How players handle the mental aspect of isolated training