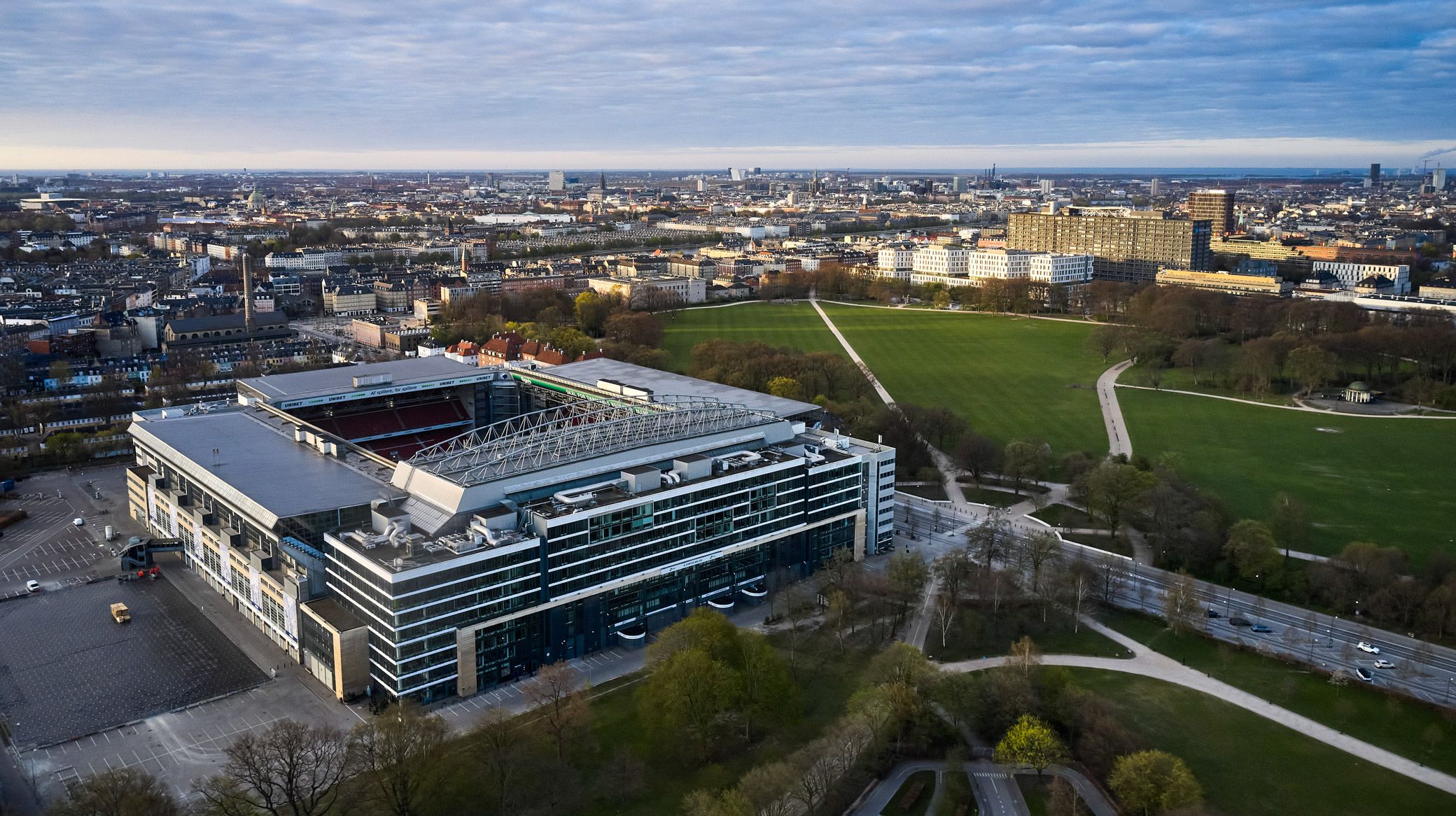 Lars Rønbøg, Getty Images
School kids begin classes in Telia Parken stadium
11/05 2020 11:36
F.C Copenhagen have welcomed the first classes of years four and five from Øster Farimagsgade School to study at Telia Parken this morning.
For many schools and institutions, it is a special challenge to accommodate their many children and young people in a sound and safe environment during the coronavirus crisis.
FCK took the decision to open up our facilities in the national stadium for schools and education establishments in the city of Copenhagen who need extra space to facilitate the social distancing put in place since the coronavirus outbreak.
Telia Parken is able to provide thousands of square metres to accommodate more students at the school.
Vacant areas in the stands will become the daily classrooms of almost 200 pupils over the next seven weeks, divided into seven classes to attend school in Telia Parken.
Grateful for 'football school'
"A football school has taken on a whole different meaning," says children's and youth mayor Jesper Christensen.
"It is a very exceptional environment for the students to enjoy. I am very pleased that we can borrow Telia Parken, where there are still many square metres left empty at this time. We are so grateful to all the local help that we get and that allows us to get more children back to a normal everyday life."
The City of Copenhagen has entered into about 100 agreements with cultural institutions, companies and housing associations on alternative solutions to the capacity challenges.
It has so far created space for approximately 3,300 children from schools and day care facilities, and the number is increasing day by day.
The municipality is also in dialogue with several players about further opportunities.
There is a lovely country
On Monday morning, the students began their day by singing the national anthem "There is a lovely country".  Then they headed to their classrooms, which for some students will be in Telia Parken's V.I.P lounge with full panoramic views of the stadium.
Creative solutions in a difficult time
Lars Bo Jeppesen, director of Parken Sport & Entertainment, has looked forward to accommodating the students.
"We are happy that we can help the Copenhagen schools and the municipality to solve a difficult challenge, and at the same time we look forward to seeing a lot of happy children in here," he said.
"We all have a responsibility to find creative solutions in a difficult time, and we hope it can help give students some fun memories. Personally, I think at least it's a bit of a child's dream to be allowed to go to school here, so we are happy to help."