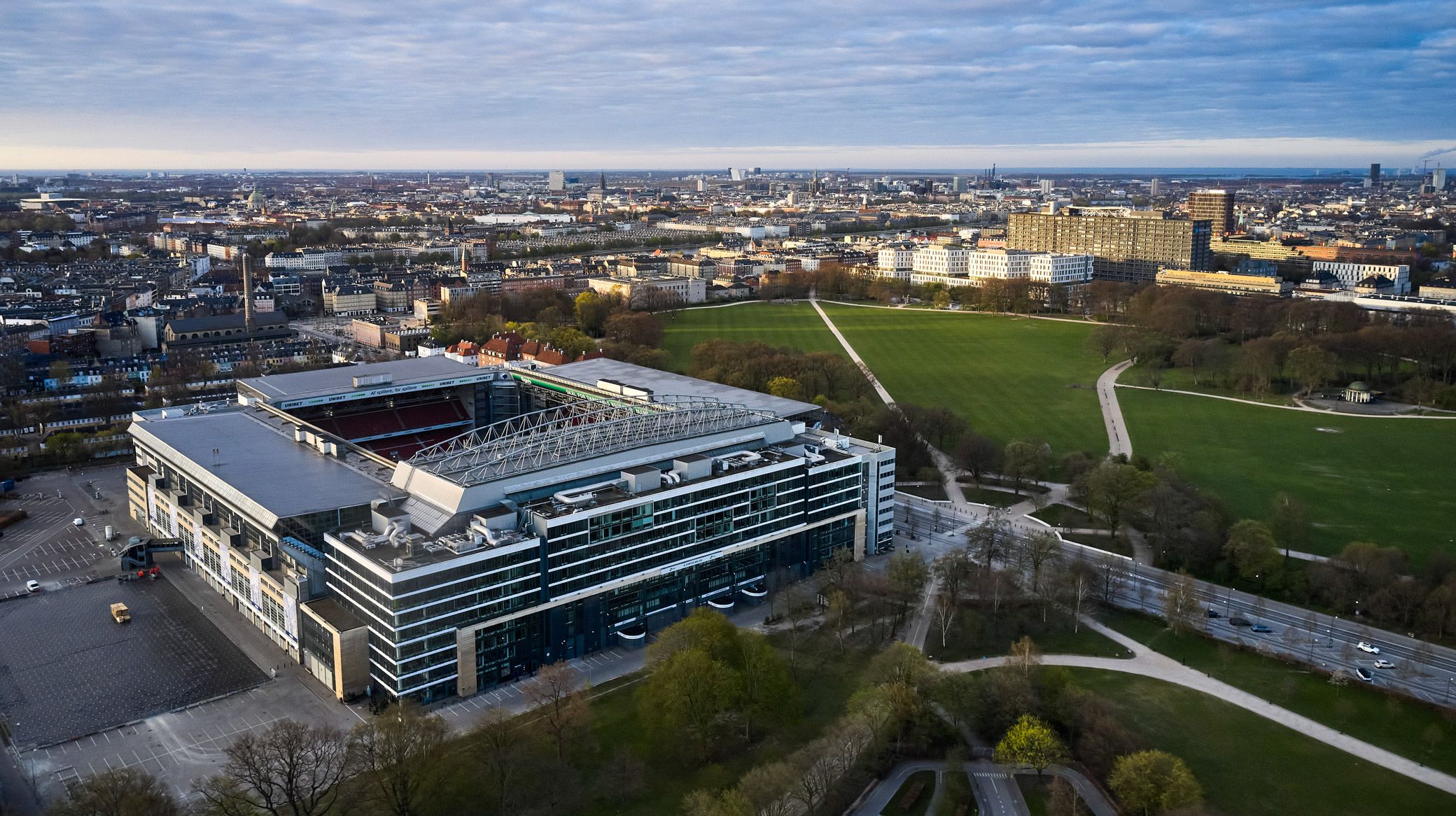 Lars Rønbøg, Getty Images
FCK recommend postponement of Brøndby match as Covid measures stop fans attending
15/09 2020 16:49
F.C. Copenhagen have been informed Sunday's derby match with Brøndby can be played in front of no more than 500 people inside Parken Stadium.
The Danish government and health authorities have announced that Superliga matches cannot hold more than 500 people in the Greater Copenhagen area in the coming weeks.
FCK have recommended that Sunday's game, where its was hoped 12,000 fans would be able to attend, is postponed.
"We have proposed to the Divisional Association that the match be postponed," says director Lars Bo Jeppesen.
"We now have 12,000 spectators who cannot attend and watch the match under orderly conditions, but instead will find alternatives where we have no influence on whether it is conducted properly with distance, hygiene and infection tracking.
Only 500 people allowed in Parken
"A game with only 500 people at the stadium also has major financial and sporting consequences. We certainly believe that it is possible to find an alternative date for the match on the other side of the temporary restriction for spectators, and we have indicated different solutions to the Divisional Association.
"We have great respect for the fact that we have to take good care of each other, and we also think that we and not least our fans have shown that we can handle matches with spectators in a responsible way. We have implemented a large number of initiatives and developed detailed protocols that have made it possible to go to football safely, and we have a model that ensures effective infection detection in the event of an infection.
"Incidentally, as far as we know, there has not been a single case of infection that has been traceable back to a football stadium, and therefore it is also difficult to understand the decision not to hold matches with spectators. Of course, we hope this isn't a political move, and that there are good professional arguments behind such an important decision."
UPDATE: FCK can confirm that no spectators will be able to attend the game. The maximum of 500 people attending Parken Stadium includes players, coaches, stewards, media and TV staff.
The club note with great frustration that the new restrictions mean that tickets bought for the match by season ticket holders and subscribers are invalid and have been cancelled.
The standby list has also been cancelled.
>> F.C. Copenhagen coronavirus latest updates