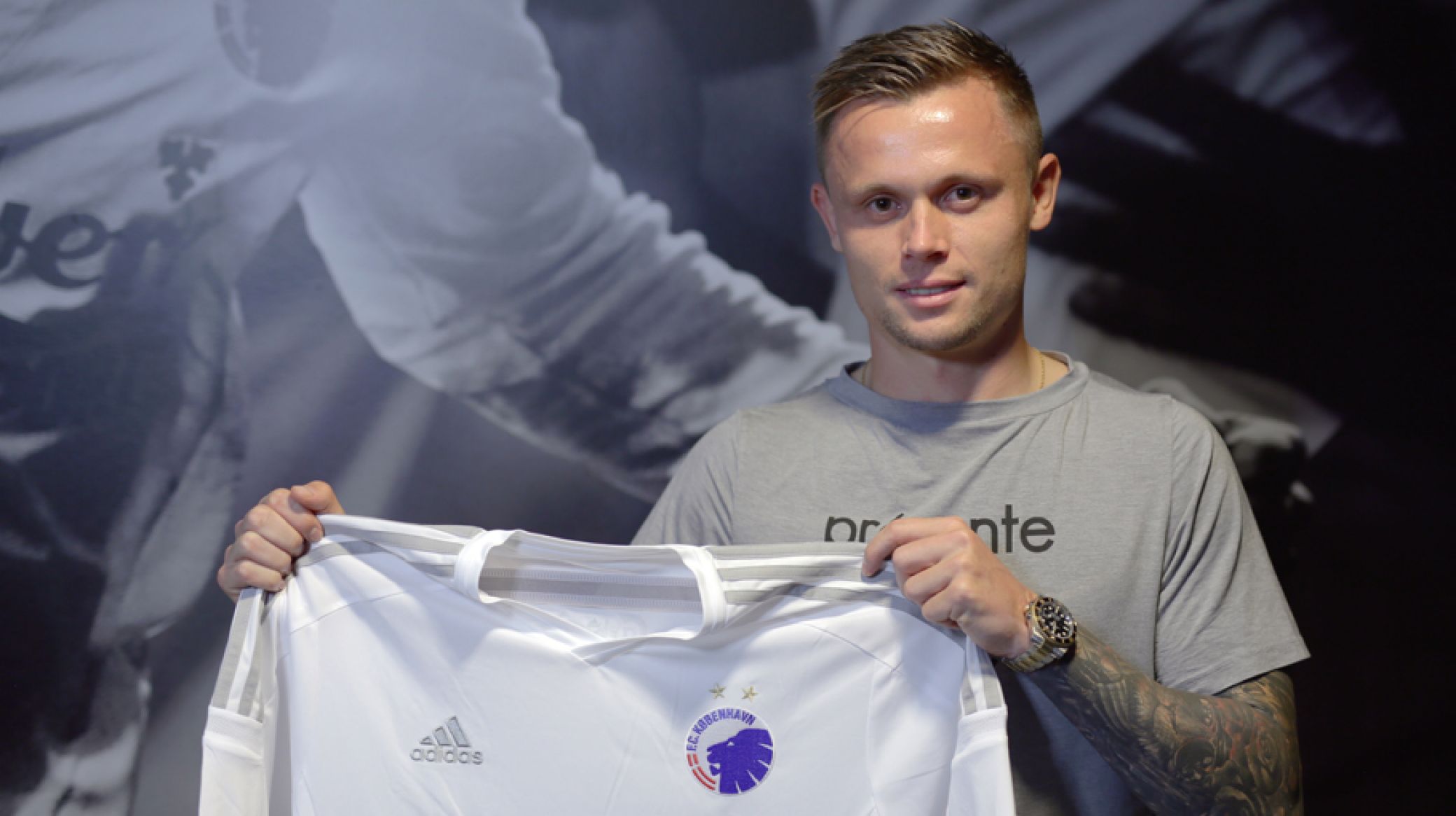 FCK.DK
Peter Ankersen joins F.C. Copenhagen
05/06 2015 11:20
- Peter is the future right back of the Danish national team. He is dynamic,  quick, attacking and goalscoring, and  these are many of the qualities we want for a full back in FC Copenhagen. We also strongly believe that we can  help him develop as a player, among other things defensively, so he reaches his top level, says manager Ståle Solbakken.
- Actually, we were not planning to sign a full back in this transfer window as we already have strong players covering these positions so it was not in the budget. However, we did not want to pass up on this opportunity when it presented itself. 
 - Therefore, it is initially a loan, but if everything goes as expected, we look forward to having him in Copenhagen for many years. At the right back-position, we also have Christoffer Remmer, who has proved to be a very versatile player, who can also play in midfield, and Tom Høgli, who covers both sides, so Peter gives us even more options, says manager Ståle Solbakken.
 24-year-old Peter Ankersen comes from Red Bull Salzburg where he helped the club to win both the Austrian championship and the cup this season. Despite his young age, he has plenty of international experience from six international games for Denmark, from the UEFA Europa League with Esbjerg and Red Bull Salzburg and from playing abroad in Rosenborg and Red Bull Salzburg.
 - I see a very good match between me and F.C. Copenhagen's style of play with offensive full backs, who is very much involved in the game. Financially speaking, it might be a small step back but from a sporting perspective, I see it as a step forward. And having won what there is to win in Austria, I would now like to win some Danish titles, which I can do with F.C. Copenhagen, says Peter Ankersen with a smile.
 Facts:
Name: Peter Ankersen
Born: September 22, 1990
Height: 179 cm
Previous clubs: Vejle Boldklub, Rosenborg, Esbjerg and Red Bull Salzburg.