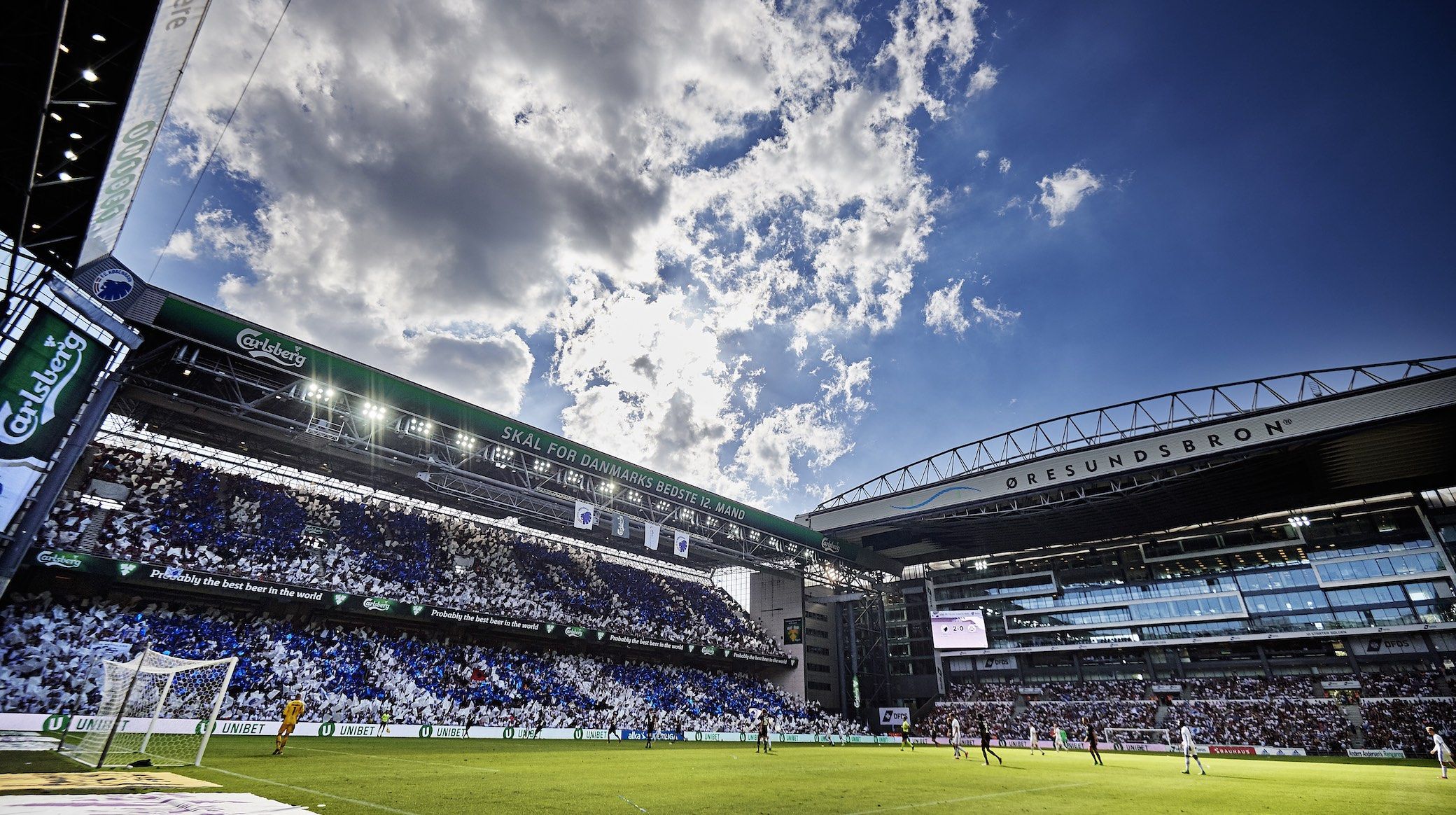 Lars Rønbøg, Getty Images
Buy F.C. Copenhagen tickets for next home game here
12/07 2019 16:32
F.C. Copenhagen tickets are currently on general sale for upcoming home games.
F.C. Copenhagen are competing in the 2021/22 3F Superliga season, as well as the UEFA Europa Conference League knockout stages in 2022.
Here's everything you need to know about buying F.C. Copenhagen tickets in the 2021/22 season…
-- -- -- --
F.C. Copenhagen tickets on sale
There are no F.C. Copenhagen home league fixtures scheduled until after the winter break. Tickets are on sale for our upcoming home games this spring, starting with a clash against OB in February 2022.
F.C. Copenhagen vs OB – Sunday 20 February at 6pm in Parken
F.C. Copenhagen vs Randers – Friday 4 March at 8pm in Parken
F.C. Copenhagen vs FC Nordsjælland – Sunday 20 March at 2:30pm in Parken
The club can also confirm that our Superliga fixtures will be played with reduced Covid-19 restrictions, meaning Parken can be at full capacity for our spring games.
Check out the F.C. Copenhagen fixture list for the 2021/22 campaign here!
F.C. Copenhagen Europa Conference League tickets
F.C. Copenhagen are competing in the UEFA Europa Conference League this season. The Lions topped Group F to progress to the knockout stages, without having to compete in the play-off round. Therefore, we will not know our last-16 opponents until spring 2022.
How do I buy F.C. Copenhagen tickets?
Buying Copenhagen tickets is really easy. All you need to do is follow the steps on our ticketing site billet.fck.dk.
When you get to the site, click on 'tickets' at the top of the page to see which games are on sale. Select a game and you will be taken to the ticketing page, which features a map of Telia Parken stadium. If you don't already have an account, you will be asked to create one here.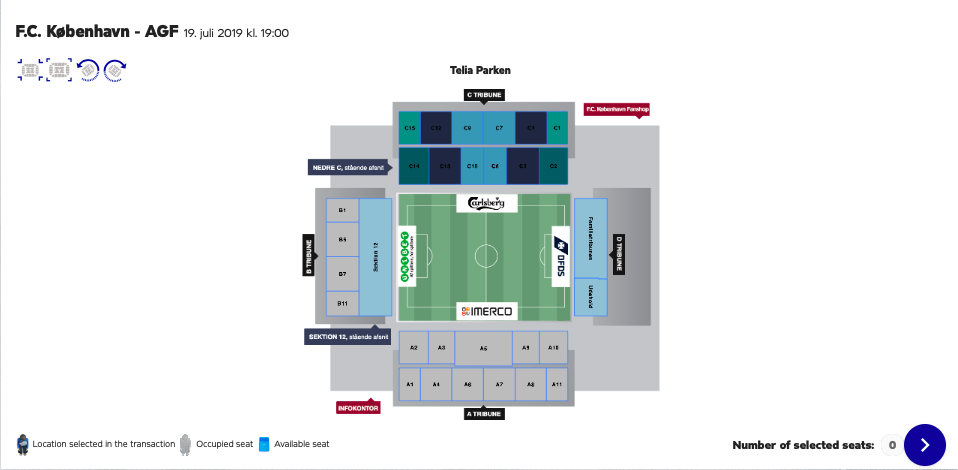 When choosing a seat, hover over the stands of the stadium to see which areas still have seats available. Please note seats in the Family Stand are for families, while there is no allocated seating in both tiers of Sektion 12 of the Unibet Stand and fans must be aged 15 or over.
Once you select your stand and block, you'll be able to see specifically which seats are available and what their price is. Select your seats and continue.
Creating an account
The ticketing system will ask you to create an account. This means you can then store your ticket on your smartphone or get it emailed to you. You also have the option to sign in via Facebook.
Once you are signed in you can go to the checkout and complete your order via credit or debit card. You will then receive a confirmation email with your tickets attached.
Buying F.C. Copenhagen tickets at the stadium
It is sometimes possible to buy some tickets at the stadium on match days. There are usually ticket vendors around the stadium and you can also buy tickets in the Fan Shop on Øster Allé. However, there will be some games each season where it is not possible to buy tickets outside the stadium on the day of the match.
You can read more about FCK's tickets in our How To Buy F.C. Copenhagen Tickets guide here.