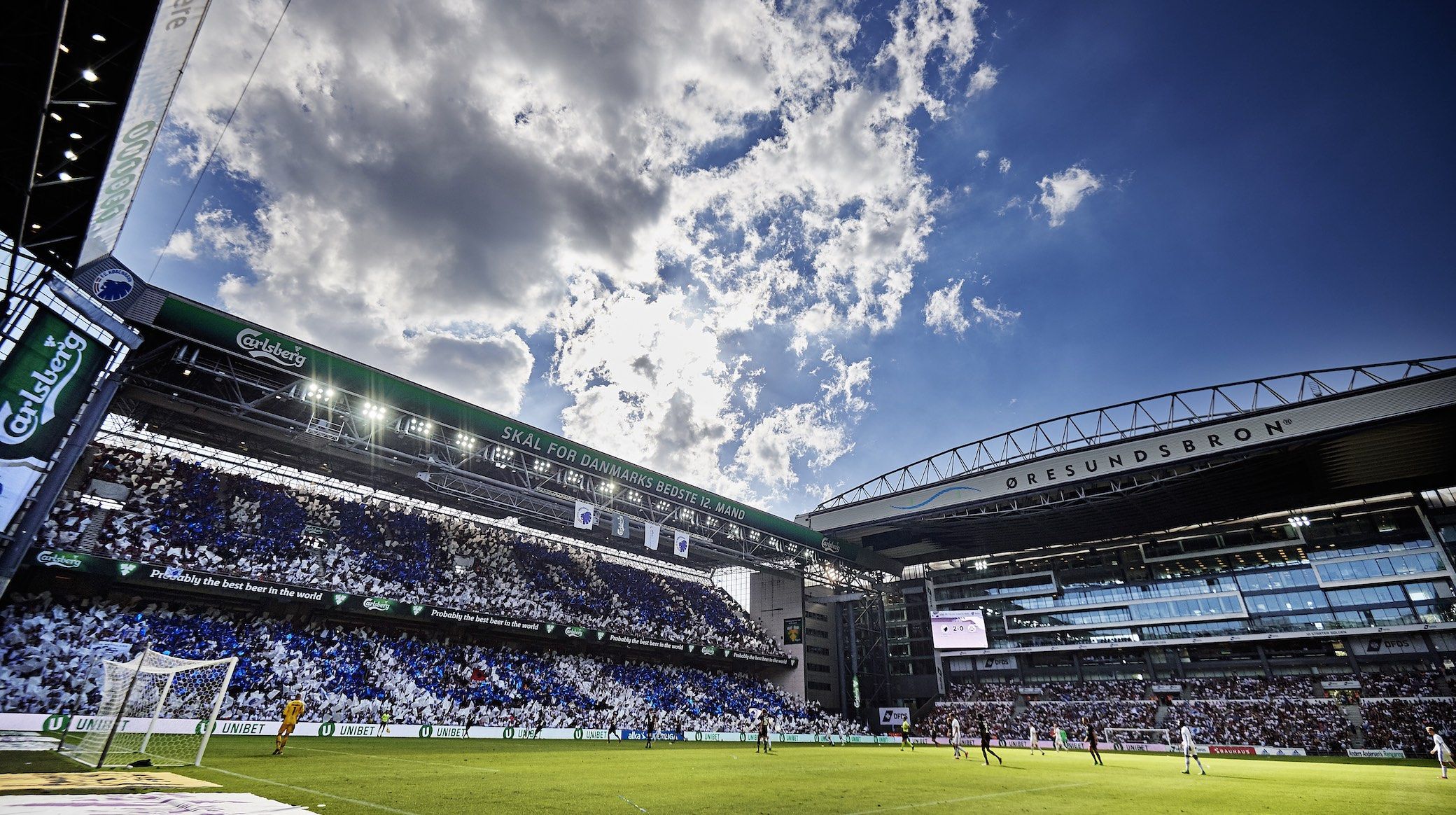 Lars Rønbøg, Getty Images
Buy F.C. Copenhagen tickets for next home game here
12/07 2019 16:32
F.C. Copenhagen tickets are not currently on general sale for upcoming home games.
F.C. Copenhagen will compete in the 2023/24 Superliga and Danish Cup, and will also be in qualifying action for the UEFA Champions League group stage. If you're new to Copenhagen and Parken Stadium then be assured there is a place for everyone at the home of Danish football.
Please bear in mind that we are experiencing high demand for FCK tickets right now, even though it is the off-season. The Danish Superliga kicks off again in late July, as does our European qualifying campaign. Tickets for individual games will go on sale later this summer.
Here's everything you need to know about buying F.C. Copenhagen tickets in the 2023/24 season…
-- -- -- --
F.C. Copenhagen tickets on sale
Fans can buy F.C. Copenhagen tickets for upcoming matches via our website billet.fck.dk. The Danish Superliga season kicks off in late July and we are already witnessing intense interest in our home games, even though the fixture list has not been released.
Ticket sales for Superliga games will be released on later in the summer.
Please note that we expect Superliga fixtures to be extremely popular among supporters. Our final five games of the 2022/23 season were all sell-outs or close to selling out, and we envisage the same interest in FCK games next season too.
>> Buy F.C. Copenhagen tickets
How do I buy F.C. Copenhagen tickets?
Buying Copenhagen tickets is really easy. All you need to do is follow the steps on our ticketing site billet.fck.dk.
When you get to the site, click on 'tickets' at the top of the page to see which games are on sale. Select a game and you will be taken to the ticketing page, which features a map of Telia Parken stadium. If you don't already have an account, you will be asked to create one here.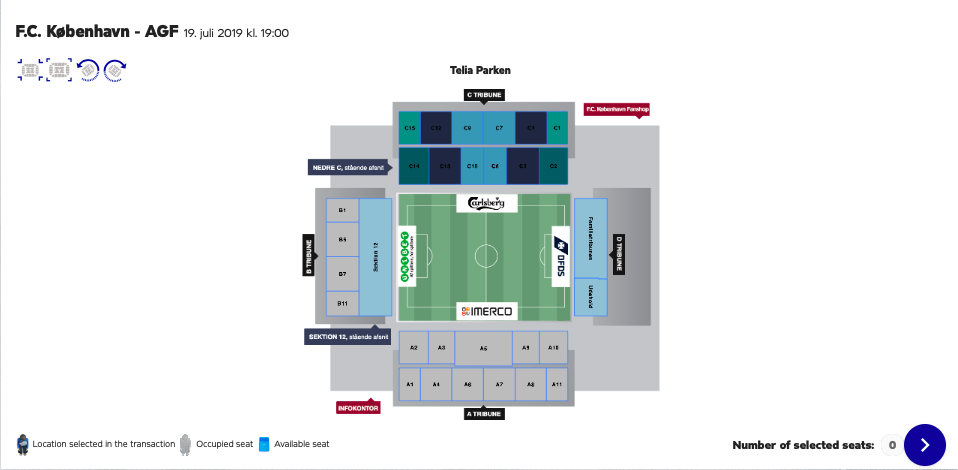 When choosing a seat, hover over the stands of the stadium to see which areas still have seats available. Please note seats in the Family Stand (D Stand) are for families, while there is no allocated seating in both tiers of Sektion 12 of the Unibet Stand and fans must be aged 15 or over.
Once you select your stand and block, you'll be able to see specifically which seats are available and what each price is. Select your seats and continue.
Creating an account
The ticketing system will ask you to create an account. This means you can then store your ticket on your smartphone or get it emailed to you. You also have the option to sign in via Facebook.
Once you are signed in you can go to the checkout and complete your order via credit or debit card. You will then receive a confirmation email with your tickets attached.
Buying F.C. Copenhagen tickets at the stadium
It is sometimes possible to buy some tickets at the stadium on match days. To buy tickets on the day, head to the FCK ticket office on the corner of Øster Alle and Per Henrik Lings Allé – right next to the FCK Fan Shop. However, there will be some games each season where it is not possible to buy tickets outside the stadium on the day of the match.
You can read more about FCK's tickets in our How To Buy F.C. Copenhagen Tickets guide here.