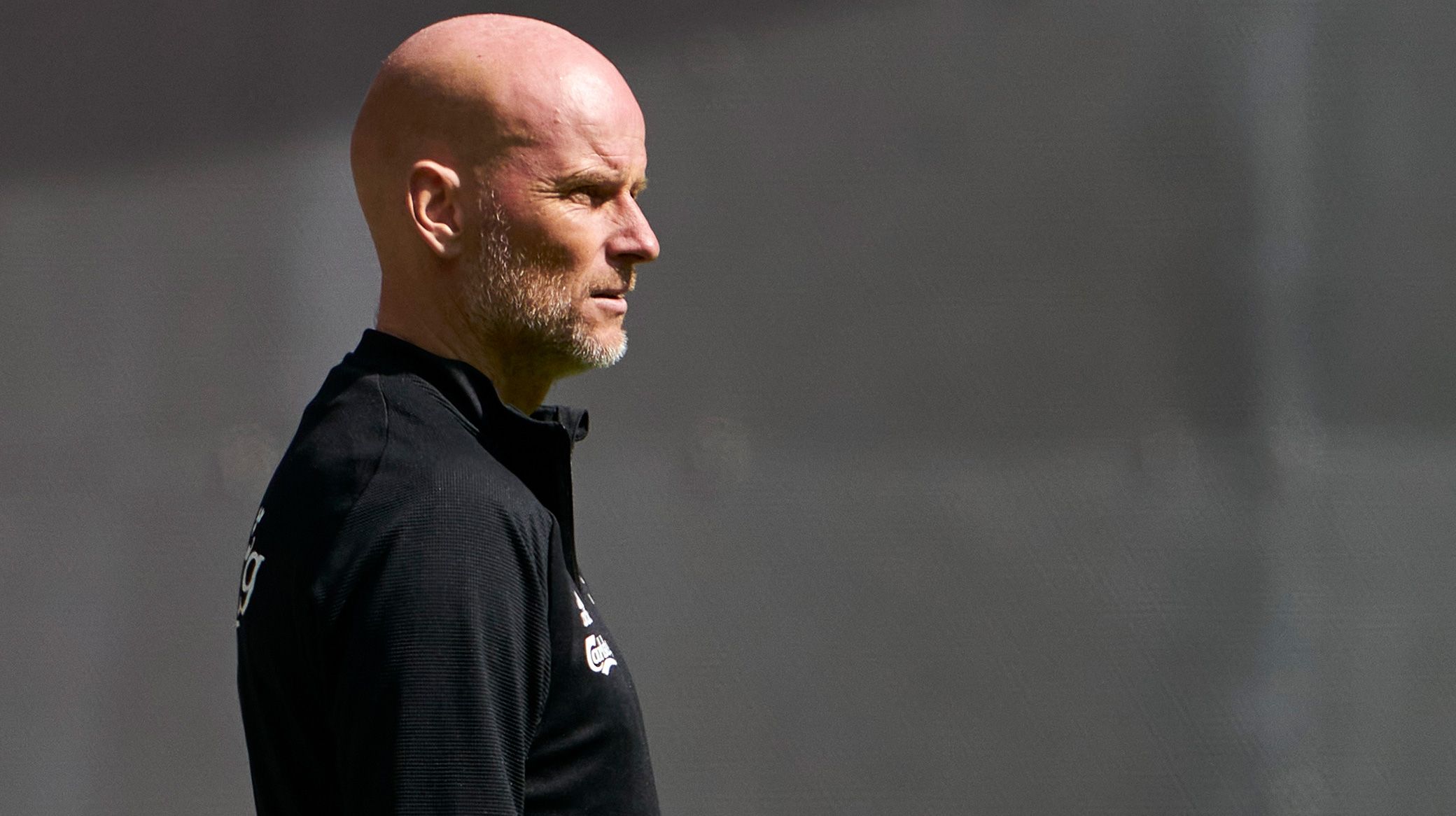 Lars Rønbøg, Getty Images
Ståle: We came back strong
02/06 2020 11:33
F.C. Copenhagen manager Ståle Solbakken was delighted with how the team responded to a return to 3F Superliga action in the 4-1 win over Lyngby on Monday.
FCK began a condensed summer schedule since the three-month coronavirus break with an away win to move nine points off league leaders FC Midtjylland.
And Ståle was delighted with the performance, especially the reaction after Lyngby had pegged the game back to 1-1 midway through the second half.
"I'm very impressed with the boys' efforts today," Ståle said.
'I am very pleased'
"We created a lot of chances and obviously should have settled it before they brought it back to 1-1. But we came back strong and put things in place. I am very pleased with the way we conduct the match."
Rasmus Falk opened the scoring before half time, while Mohamed Daramy netted just minutes after the Lyngby equaliser.
Late goals from Pep Biel and Karlo Bartolec added gloss to the performance.
"Of course, we will need to keep up the pace for even longer periods, so everyone doesn't quite have their legs yet," Ståle added. "We have to go home and use the upcoming training weeks well.
"Today, we also play with an 18-year-old and 19-year-old in the attack, and even if Mo managed better today, they both kept the defence busy. Jen Stage and Pep Biel are very different types of players, but they each contribute a lot of good things, so we had a great combination in the team today."
Not thinking about FCM
Ståle was also asked about Midtjylland losing to AC Horsens on Monday, which meant the Lions moved closer to the league leaders.
"I don't think about it," Ståle deflected. "There is still a big distance.
"Although it has now become a little smaller, it has to be considerably shorter before it is something for me to think about."
Next up for FCK is a home clash against Randers on Sunday. The match will be played at Telia Parken at 5pm, with no spectators in attendance.