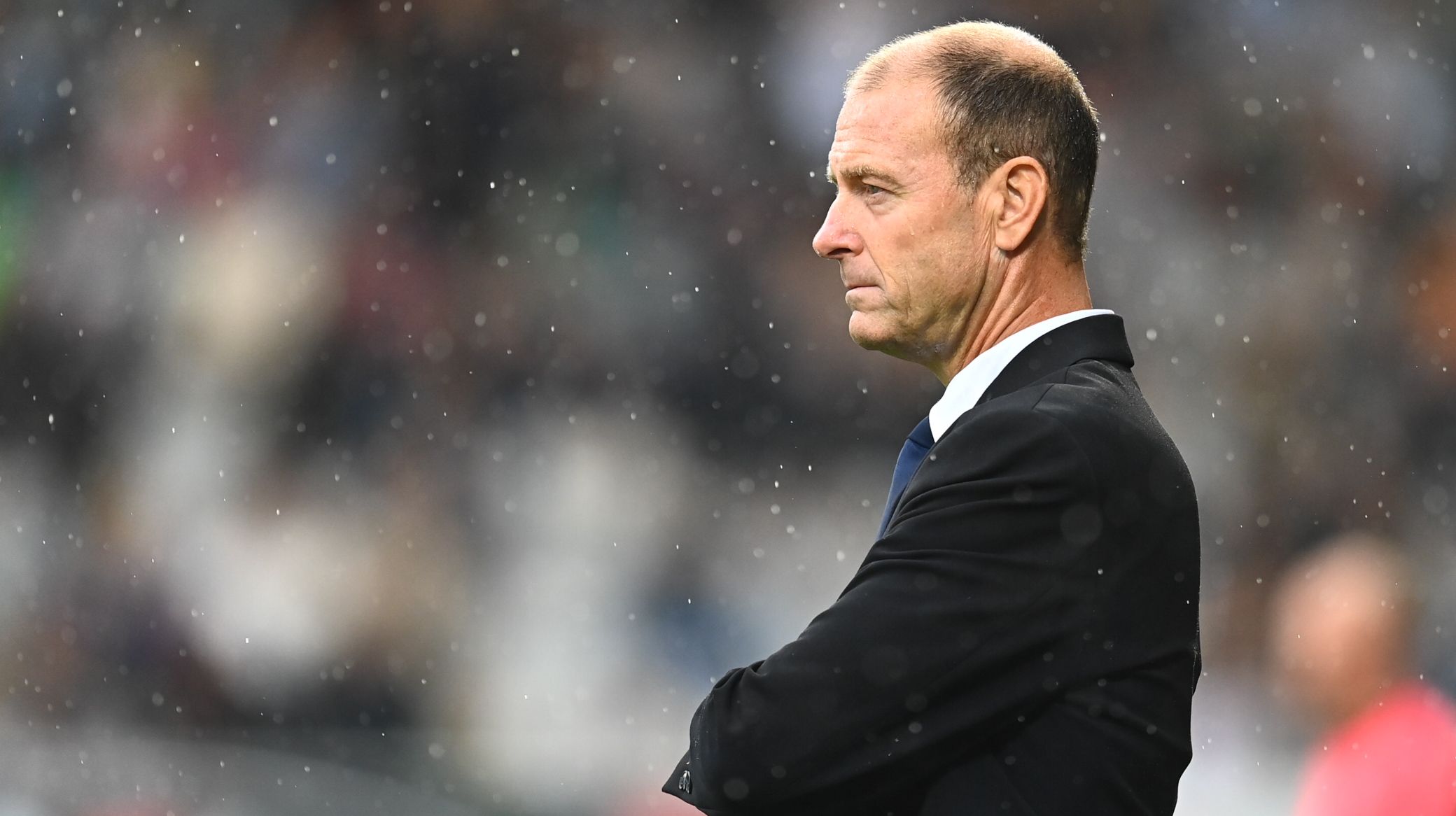 Jan Christensen, Getty Images
'We must have stability' – Thorup
12/09 2022 17:53
F.C. Copenhagen head coach Jess Thorup says the team needs to start delivering consistency in order to achieve its goals for the season, as the Lions prepare for Wednesday's UEFA Champions League clash with Sevilla.
FCK lost 2-1 at OB on Saturday after being downed 3-0 against Borussia Dortmund in the opening game of the Champions League group stage.
The Lions sit sixth in the Danish Superliga, eight points off league leaders FC Nordsjælland after nine games played.
And Thorup is expecting an upturn in both performances and results, starting on Wednesday.
'We must have stability'
"It's clear that the performances and results have fluctuated far too much already this season. Most recently in Odense," says Thorup.
"I have met all the players, so it should now be crystal clear what I really expect from each and every one of them.
"We must have stability in our performances now, and we must raise our level. Everyone can lose a football match occasionally, but there is a difference in how you lose, and the level simply has to rise."
Looking ahead to Sevilla
FCK host Sevilla at 9pm in Parken on Wednesday in front of a sell-out crowd. And Thorup wants the players to put on a show that the fans can be rightly proud of.
"Adversity comes to all clubs, to all players and to all coaches, and our start to the season speaks for itself," says Thorup. "So for us it's about us tackling adversity correctly and using it as a starting point to get better.
"Therefore, we must look critically at ourselves, be honest with ourselves and each other in order to get better quickly. It is a task that we all have the responsibility to undertake, but I have the main responsibility.
"We have now processed the match in Odense, and we have another big match already on Wednesday, which we have now set our sights on.
"They (Sevilla) are an opponent at a very high level, so we must play close to perfectly individually and as a team if we are to get the victory we are aiming for.
"It will certainly be difficult, but we strongly believe that we can make it a close match through our organisation, quality and not least energy in Parken.
"The players and the staff around the team will do everything to succeed."