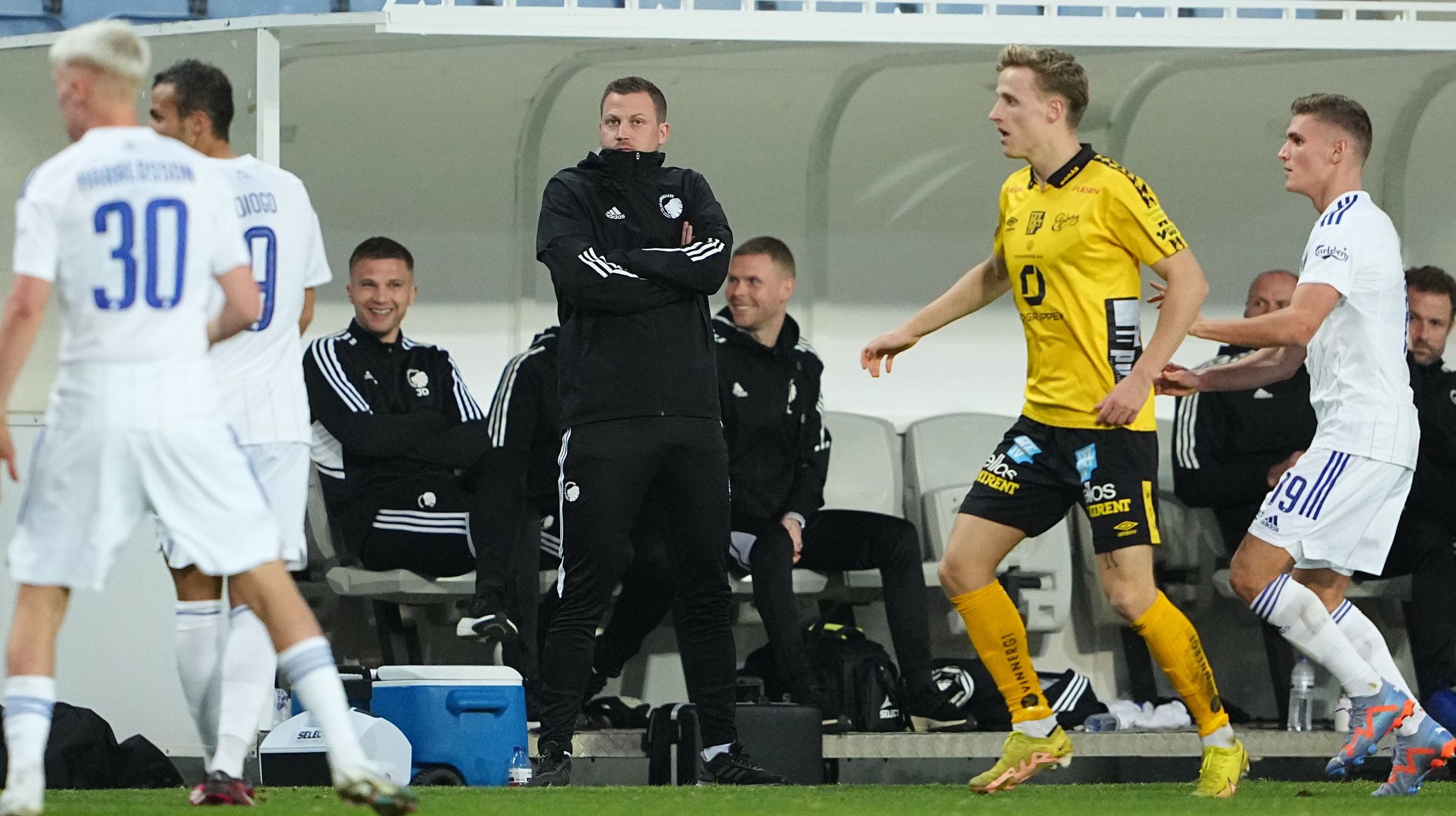 Lars Rønbøg, FrontzoneSport
We can still improve – Neestrup
05/02 2023 14:10
F.C. Copenhagen head coach Jacob Neestrup has challenged his players to improve further after the 4-1 friendly win over Elfsborg on Saturday.
Two goals from Diogo Gonçalves and a strike apeice for Andreas Cornelius and Hákon Haraldsson secured victory for the Lions in Portugal.
Reacting to the game afterwards, Neestrup says: "All in all, it was an acceptable performance, but no more.
"One of the positives is that we scored four goals and were quite effective in creating chances. We started both halves poorly but got better and better as the halves progressed.
"But there is still something to work on. We know there will be periods when the opponent has more of the ball and is better than us, and so our bottom level must be higher. We can't let them score from a long throw either.
"It was nice to be evenly matched by a team that brought lots of intensity and energy, so we had to fight for large parts of the match. They were a little tough on Mo in the first half, and if you have to bring a man down then just pull his shirt instead of kicking him in the air like that."