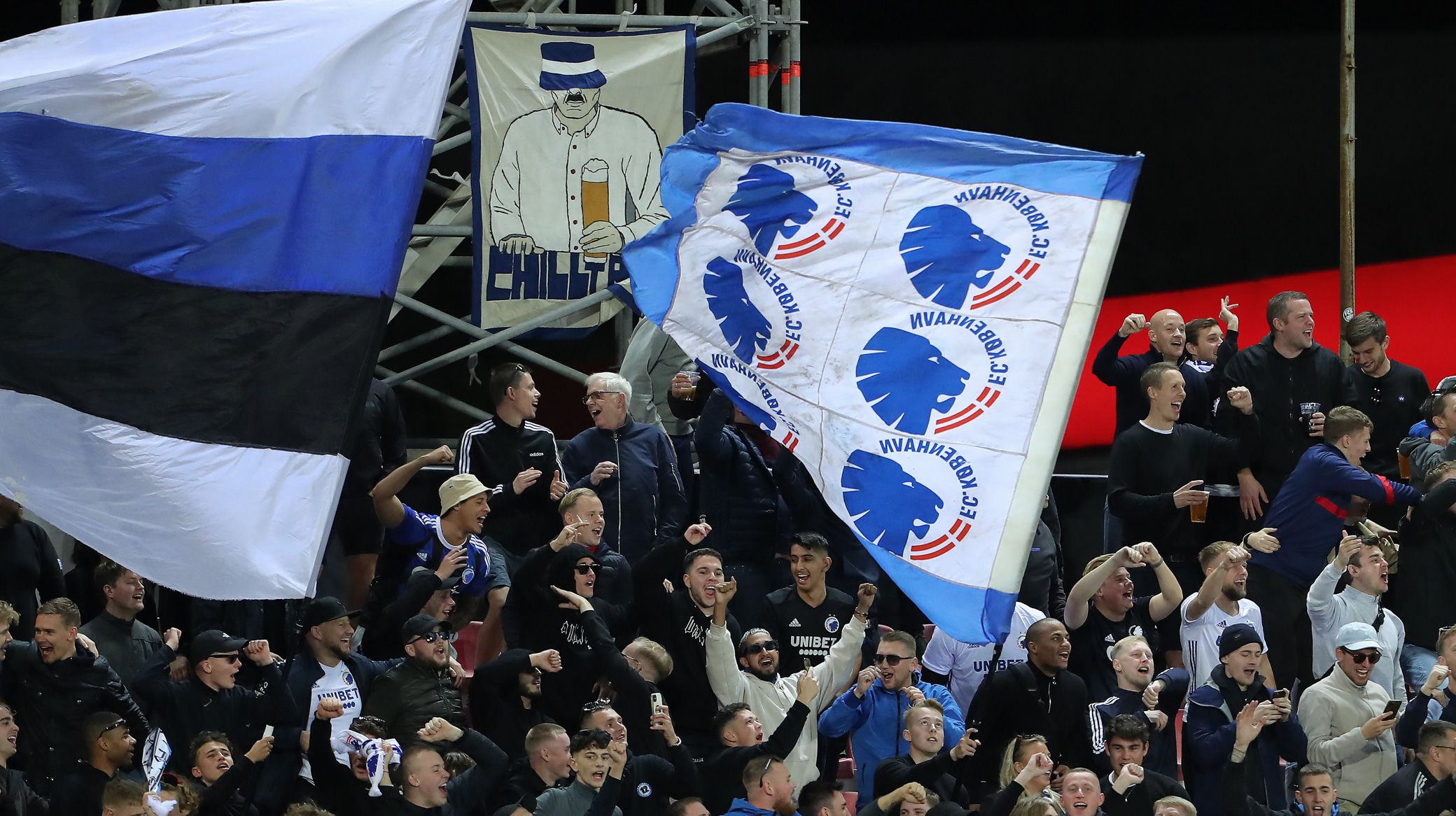 Mathias Sørensen, FCK.DK
Thorup: We've achieved one of goals for the season
26/11 2021 11:03
F.C. Copenhagen head coach Jess Thorup toasted a job well done after Thursday's 4-0 win at Lincoln Red Imps secured the Lions safe passage to the UEFA Europa Conference League knockout stages.
The victory in Gibraltar means FCK will be competing in European fixtures after the winter break – and Thorup was delighted to secure progress with a group game still remaining.
"We have reached one of the big goals of the season tonight, as we are ready for the knockout stage after the New Year," said Thorup on Thursday evening.
"We know how much the European experiences mean to everyone in and around the club. Just look at the support we get tonight from 400 to 500 fantastic fans. Now we are through we have to see how the draw turns out for us."
Goals from Ísak Bergmann Jóhannesson, Lukas Lerager, William Bøving and Rasmus Højlund secured the victory in the Mediterranean.
"I am happy and proud of the performance today, because we were a little challenged with injuries and illness, and played again with many young players. But 4-0 is very satisfactory under these conditions," added Thorup.
"The youngsters again got valuable minutes on the field, and it is good that they not only get it in the Superliga but also in Europe. Today we gave another debut to an U19 player, Daniel Haarbo.
"Everyone went about their jobs excellently today, and I think that Isak and Hákon (Arnar Haraldsson) enjoyed a good collaboration with Pep Biel.
"The only thing one might object to is that we should have scored a few more goals in the beginning of the match, so that the result was definitely settled.
"But as I said, 4-0 is absolutely satisfactory, and the second half developed well, so we could save some players in preparation for the match on Sunday in Aalborg."