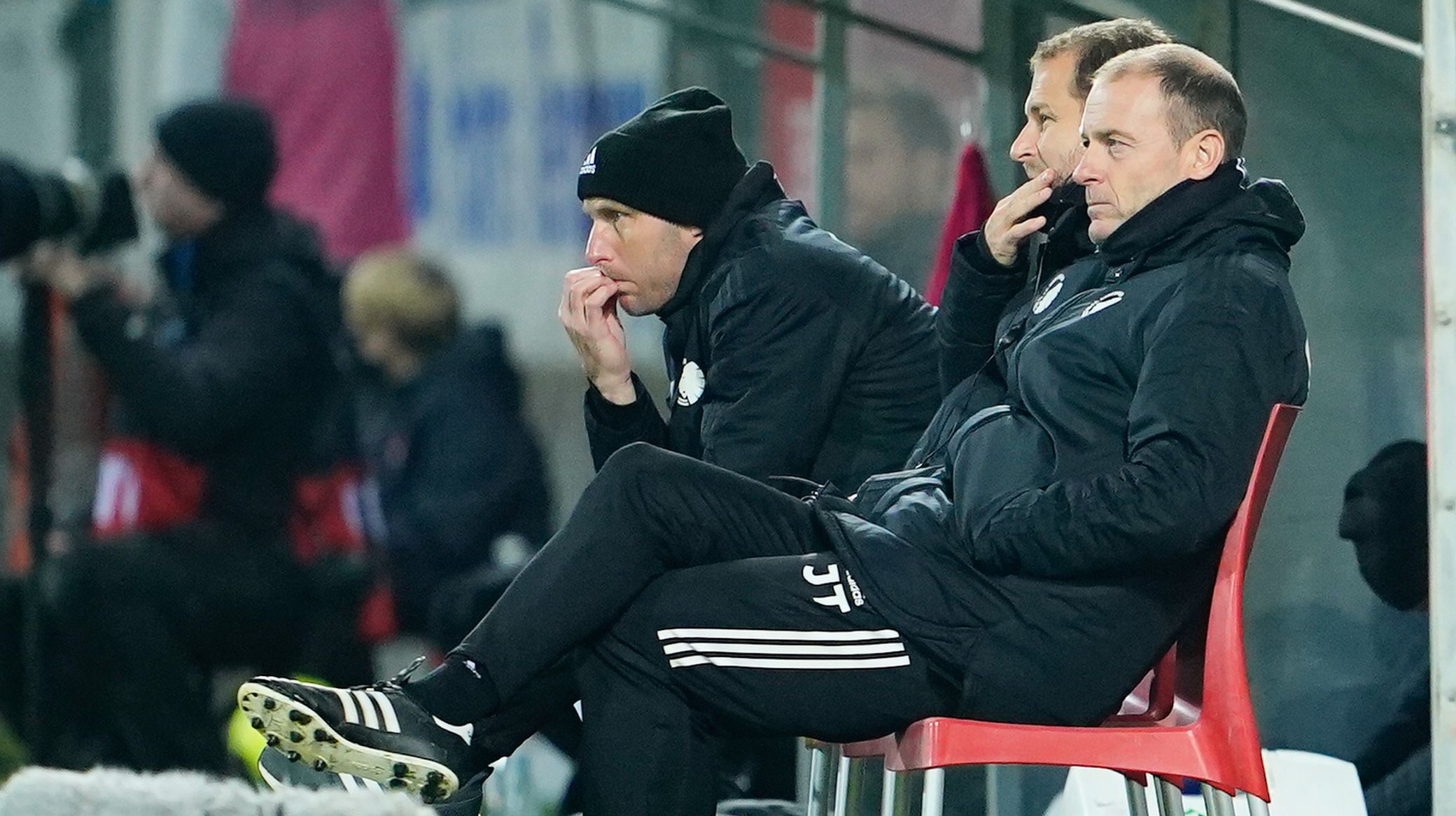 Lars Rønbøg, Getty Images
Thorup: We needed to try something new
09/11 2020 19:44
F.C. Copenhagen head coach Jess Thorup did not have a happy reunion with his former club on Sunday as the Lions were beaten 4-0 by FC Midtjylland.
And the boss reflected that the score could have been even bigger.
"Yes, after the fourth goal, Hjalte (Nørregaard) and I talked about how we had to put the stopper in so that it would not get really ugly," said Thorup.
"It was not at all the match I had hoped for, but we must also praise FCM for playing impactful football at its best.
"I really think we started OK in the first 30-35 minutes, but we were still a little too passive in terms of the expression we wanted to see.
"I take responsibility for changing formation to play man-to-man instead of zonal, because we have not had a long time to train like this, but I felt we needed to try something new and to shake things up a little.
"But as soon as they went in front, they got the confidence that they maybe have lacked in some matches, while we suffered negatively and dwelled on the problems we have had on this pitch. We have so many talented footballers, but when we do not have the courage to play seriously, it is only a matter of time before we are outplayed.
"I thought we were closer to them, but there is still a long way to go and we have a huge job ahead of us on the training ground. Now many of the players will head out with their national team and it can be difficult on such an evening here, but we have to work more and reinstall the mood and faith for our next match in two weeks."