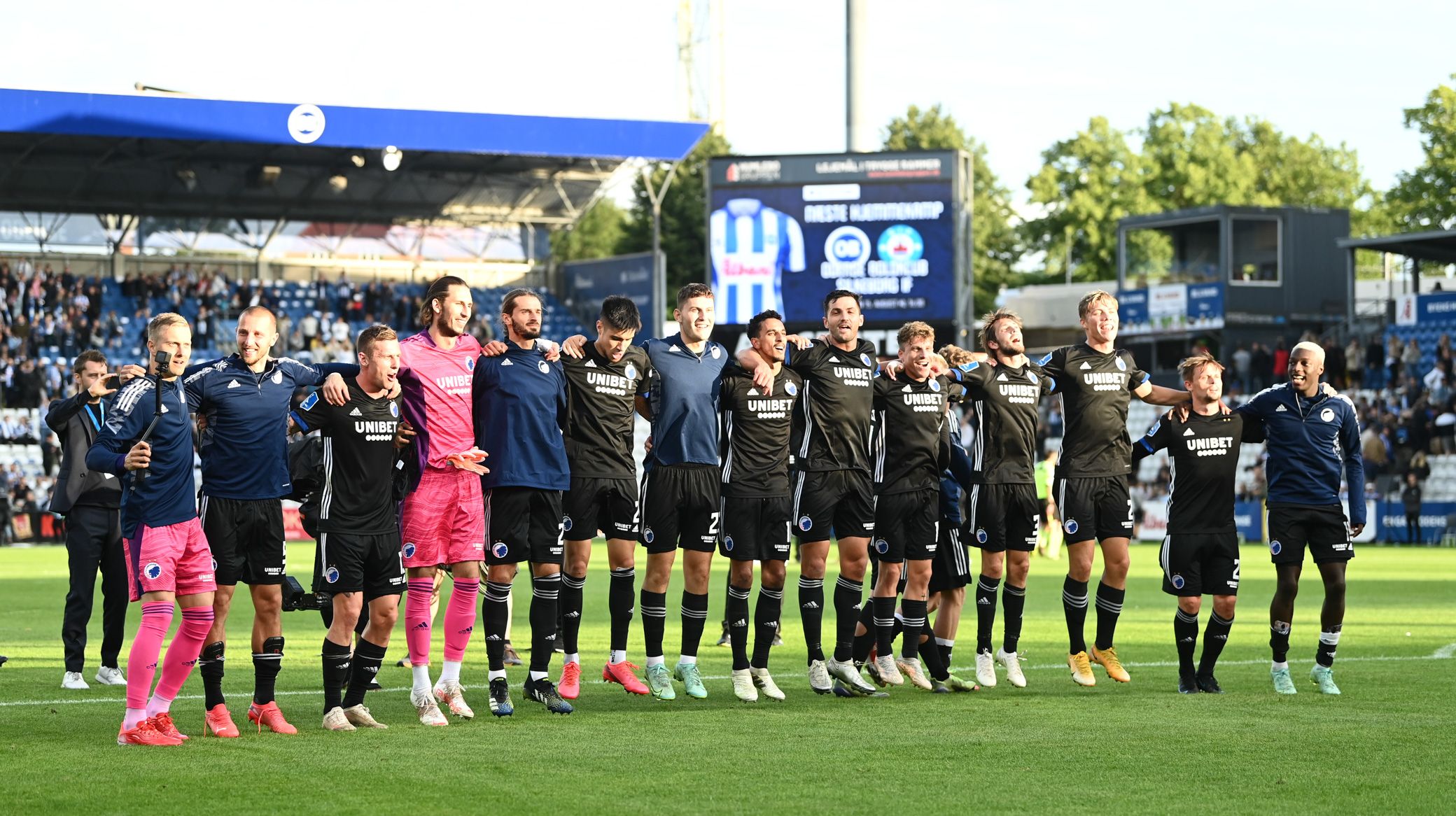 Jan Christensen, Getty Images
Thorup: Strong performance at OB
02/08 2021 09:40
F.C. Copenhagen head coach Jess Thorup was all praise for his side after the Lions secured their first win of the Superliga season at OB on Sunday.
Goals from Jonas Wind and Kevin Diks secured three points and extends FCK's unbeaten start to the domestic and European season to five games.
"It is said that the first victory is the most difficult, so it was both nice and important that it came today," said Thorup.
"OB have started the season well, and Odense isn't the easiest place to play, but we were really hungry for this victory. It was also great to have the support from 2,000 FCK fans, which meant we had a strong performance on and off the field.
"They should be highly praised for their support of the team, and we were really looking forward to experiencing their noise again and giving them this victory."
FCK headed into the clash having beaten Torpedo-BelAZ Zhodino in UEFA Europa Conference League qualifying on Thursday.
And Thorup believes the 5-0 triumph out in Kazan helped the team here.
"Already on Thursday we lifted our game and didn't just want to get over the line. We were able to take that (spirit) with us today, even though the opposition was completely different," said Thorup.
"We stood compact in our defence today, and at the same time we were good offensively, created lots of chances and scored two good goals. Especially the first half hour was one of the best we have played in a long time, and we had the opportunity to go further ahead.
"We also knew in advance that OB would put pressure on us at times, but still we became a little too passive in the last quarter of the first half and moved back too deep. You have to be careful with that against a team like OB, but we still withstood their pressure well.
"Even though they had chances along the way, we managed to keep a clean sheet for the third time in a row, and it is of course great, not only for the goalkeeper and the defence, but for the whole team. It was one of our focus areas after last season, and had Torpedo not scored a random goal in Parken in stoppage time, it would have been four in a row."
Next up for the Lions is a trip to Lokomotiv Plovdiv in the third qualifying round of the Europa Conference League on Thursday, before the derby against Brøndby on Sunday.