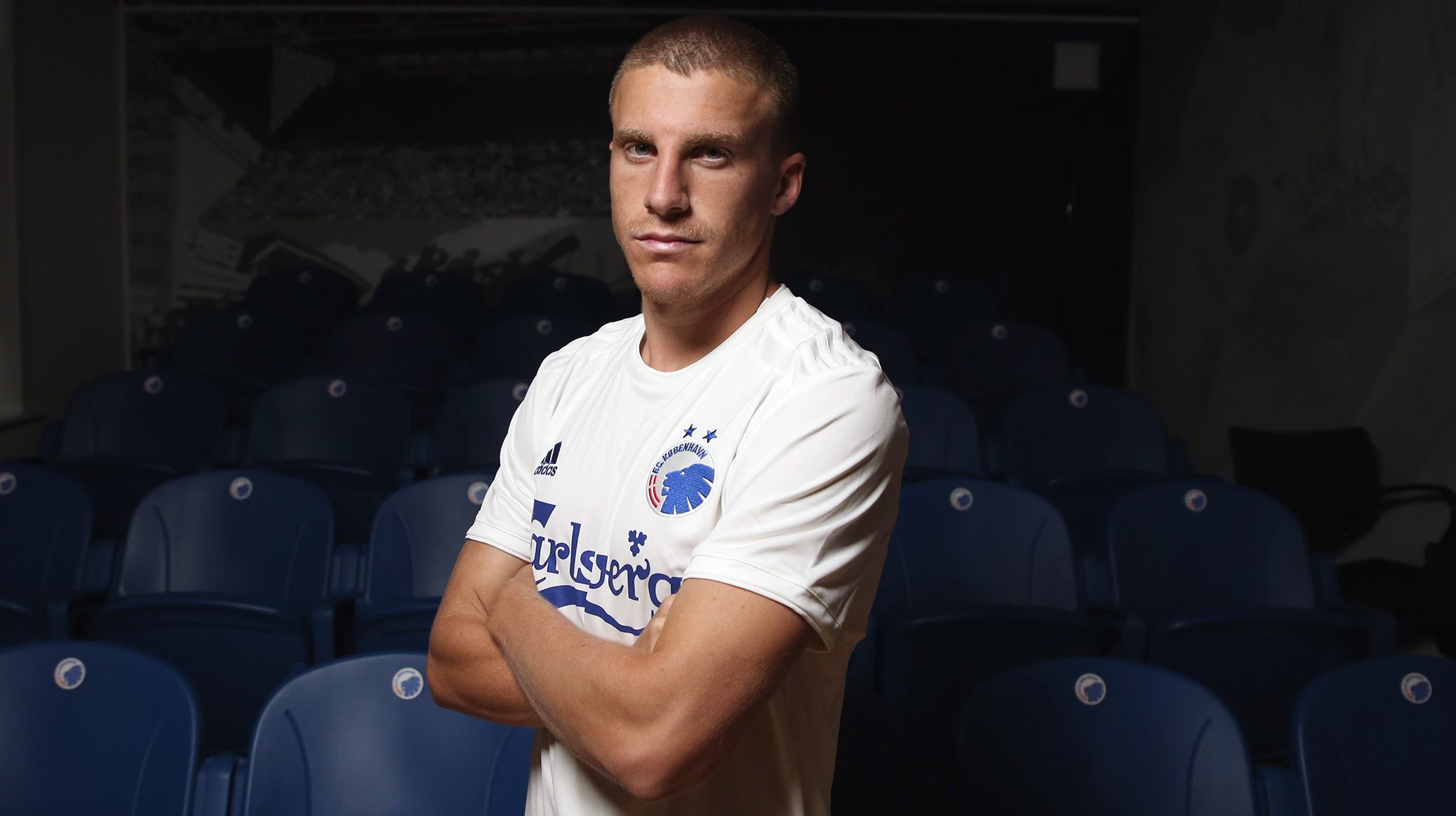 FCK.DK
Pep Biel is new FCK player
02/08 2019 10:30
FC Copenhagen have signed the Spanish offensive player Pep Biel from Real Zaragoza on a contract until 2024.
 
"Pep Biel is a very interesting player with a great potential," says FC Copenhagen manager Ståle Solbakken.
 
"He did very well for Zaragoza last season, where he often was decisive with goals and assists.
 
"We have followed him for a while, because we knew that we might need a replacement if we sold Robert Skov."
 
A coveted player
Pep Biel is a left-footed player, who produced six goals and four assists for Real Zaragoza last season, and several other clubs have followed him closely.
 
"There has been competition to sign him, and we are delighted that a young Spanish player can see the long-term benefit of going to FC Copenhagen," says Ståle.
 
"By Danish standards, he's an expensive player, but if we perform well with Pep in a key role, it can be both a sporting and financial success for us in the long run.
 
"He will add some dynamism and creativity as well as being a reasonably good goal scorer. He is hard working with a good left foot and strong in one-on-one situations.
 
"He will complement our squad, both as a winger and potentially also in a more central role on the pitch.
 
"He is in good physical shape, coming directly from Zaragoza's training camp, so he can help us immediately.
 
"He is not yet fully developed as a player, and we are confident that we can help him to be an even more complete footballer. We are very pleased to welcome him in the club."