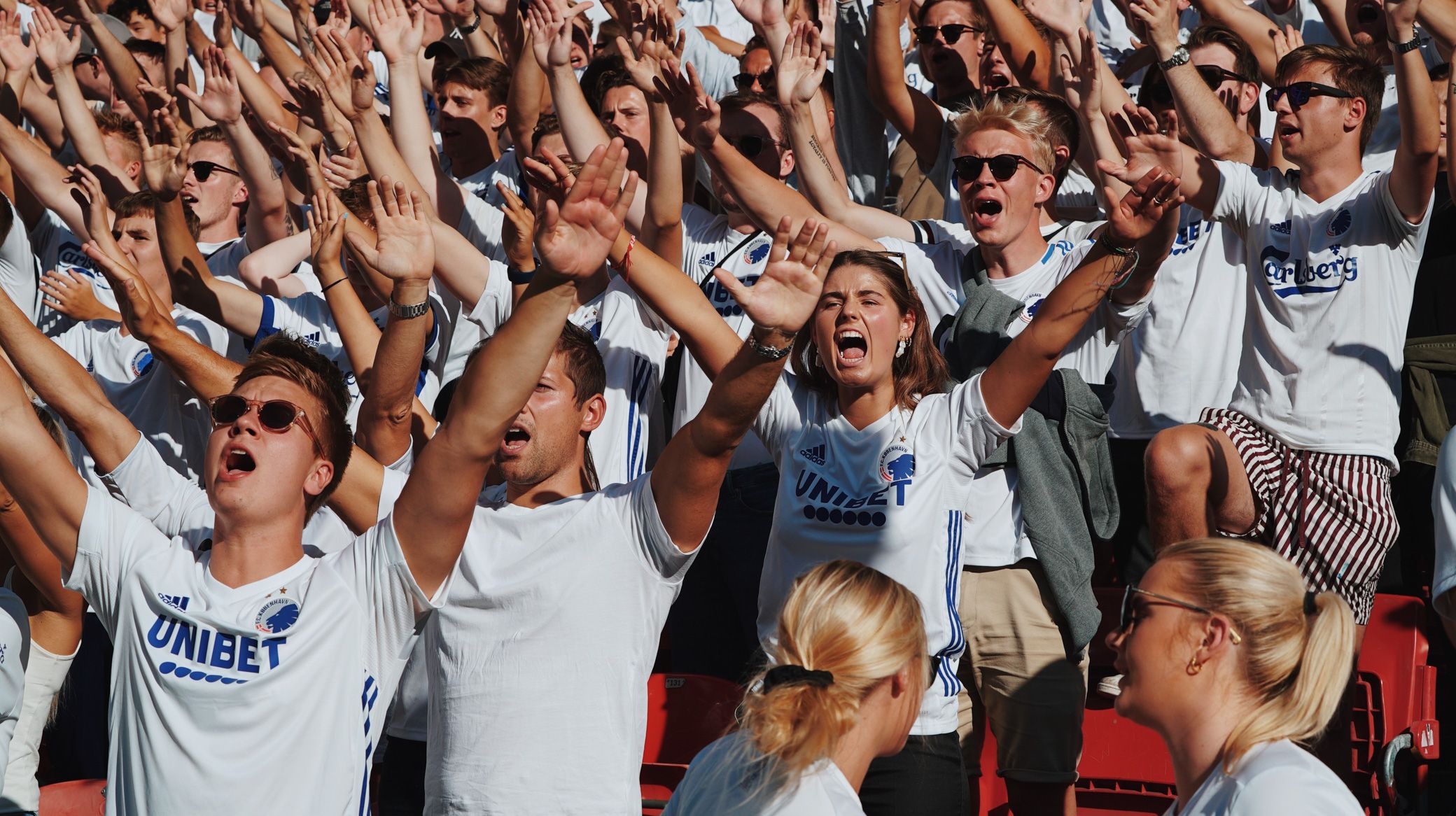 Raluca Strøe, FCK.DK
Parken Stadium back at full capacity this spring
16/01 2022 14:52
F.C. Copenhagen's first game back for the spring half of the Superliga season will have Covid-19 restrictions eased, meaning Parken Stadium can be at full capacity for the OB clash on 20 February.
The latest easing of restrictions in Denmark means FCK have permission to open the entire stadium for games this spring, although fans attending will have to show a coronavirus pass to gain entry.
"It is of course very gratifying that we can work on the basis of us having full capacity in the stands for the spring half of the season," says director Jacob Lauesen.
"We experienced a huge amount of interest in coming to football in Parken back in the autumn, and we have great confidence that this trend will continue. Now there are no restrictions in sight in relation to how many are allowed in the ground, and that is very positive."
>> Buy F.C. Copenhagen tickets for next home game
The average attendance for FCK matches in Parken last spring was 21,057. And Jacob is aiming to at least match that target.
"Our goal is to have an average of over 20,000 for home matches in the 3F Superliga this season, and since there is traditionally a lot of interest in the matches in the spring, this is absolutely realistic," he adds.
"It's still too early to say how many will come to the first game back against OB, but our preliminary figures show that there is a trend of increasing interest, compared to previous seasons.
"It's incredibly gratifying and we are delighted to see people in here again.
"Of course, the derby against Brøndby is still the biggest match, but we saw in the autumn that games against FC Midtjylland and AGF have grown very, very big. The FC Midtjylland match had the highest attendance so far, while AGF had the most away fans in Parken.
"This spring we start at home against OB, and we believe that it is a match that has the potential to be great. We also hear from Odense that they expect many away fans to come to Parken on 20 February."
- - - - - -
You can buy F.C. Copenhagen tickets and secure your seat for the spring's first home games right now. Check out our guide on how to buy F.C. Copenhagen tickets for more info.