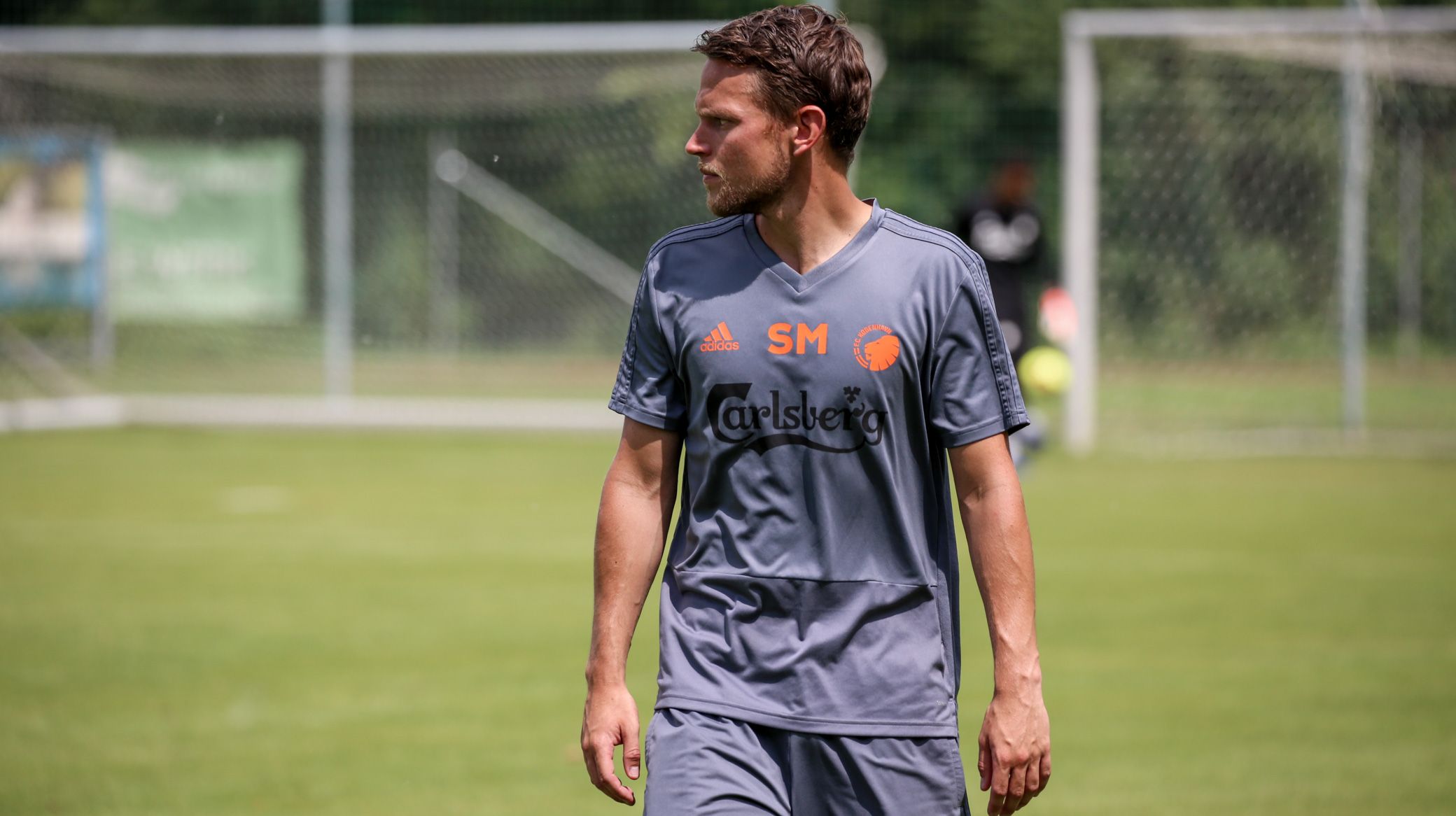 FCK.DK
New FCK first team coach Stefan Madsen
08/07 2019 10:03
FC Copenhagen can confirm Stefan Madsen as the new assistant to the first team, together with Bård Wiggen.
Madsen, our former U19 assistant coach, joined team first team at short notice out in our Austrian training camp after Jacob Neestrup took the head coach role at Viborg FF.
It has all gone well and FCK manager Ståle Solbakken has agreed to hand Stefan a fixed contract. 
Ståle: Many inquiries at work
"We hereby complement the coaching team for the coming years with the young and promising Stefan Madsen as a new assistant coach," says Ståle.
"We have received a lot of inquiries from people with Superliga training experience and from many who have done a really good job in Danish football.
"But we have chosen to recruit internally, just as we did with Jacob Neestrup last year, because we have many talents and it is also part of FCK's policy to train coaches."
Already progressing in his development
"Stefan is already progressing in his development," Ståle added.
"He is calm, he is reflective, he has a good footballing brain and is clear in his communication. Therefore, it is with great pleasure that we welcome him today as a permanent member of our coaching team."
Stefan: It's going well
Stefan, 28, has been working for almost seven years at KB and FC Copenhagen's talent department. He has worked with all the teams from U12 to U19 level, so has a broad knowledge of the organisation.
"It's been going really well, and it's still a bit unreal for me, but I was determined to try this prove myself when Ståle gave me the opportunity," says Stefan.
"I am both proud and happy about the opportunity to come and join the Superliga side and try to contribute to hopefully yet another Danish championship and European action next season. And of course most of all in the Champions League.
"I look forward to many great footballing experiences, and I hope I can help to shape the team in the right direction. I am very much looking forward to it!"
Stefan's academic background is a bachelor's degree in sports and a graduate in human physiology at the University of Copenhagen, and in the spring he completed his DBU A-trainer education.