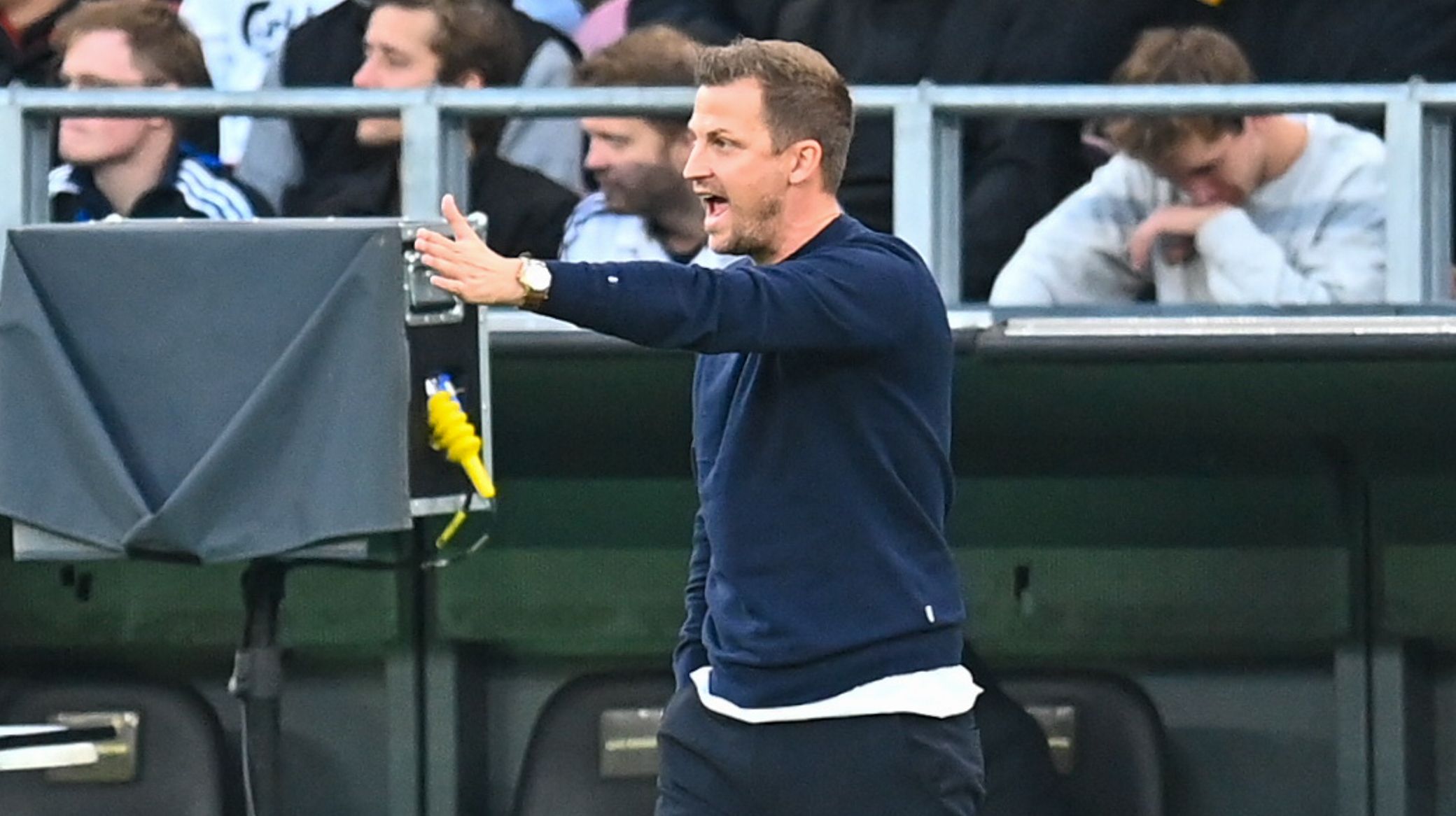 Jan Christensen, Getty Images
Neestrup 'satisfied' with AGF win
03/10 2022 10:52
F.C. Copenhagen head coach Jacob Neestrup says the 1-0 result over AGF in his first game in charge on Sunday was satisfactory but that the team still has plenty of improvements to make.
Lukas Lerager's late strike earned the Lions three points on Neestrup's coaching debut in front of more than 30,000 fans in Parken Stadium.
Discussing the match, the boss said: "I'm not satisfied with our first half, but the second half went exactly as it should have.
"Even though we didn't succeed in what we wanted before the break, I am satisfied that we made it difficult for them. In many games we have given far too many chances away, but we didn't do that today, so if that is our minimum level, I can live with it in the periods of the game that go against us.
"We weren't surprised by AGF's high pressure, but we didn't succeed in our plans to play around or over their line. That was one of the things we rectified during the break, and there was a huge difference between the two halves.
"Before the break it became too hectic, we lacked composure on the ball, and we didn't make use of the attributes that the likes of Mo (Daramy) and Corner (Andreas Cornelius) have. But it was a pleasure to see how Mo played after the break, where we were generally much better on the ball.
"We are of course very happy with this victory, but it is also awful for all of us to see Carlos Zeca carried out with what looks like a serious injury. Now we have to see what happens over the next few days, because I can't say anything more other than unfortunately it looked bad."
Next up for F.C. Copenhagen is the UEFA Champions League group game at Manchester City on Wednesday.