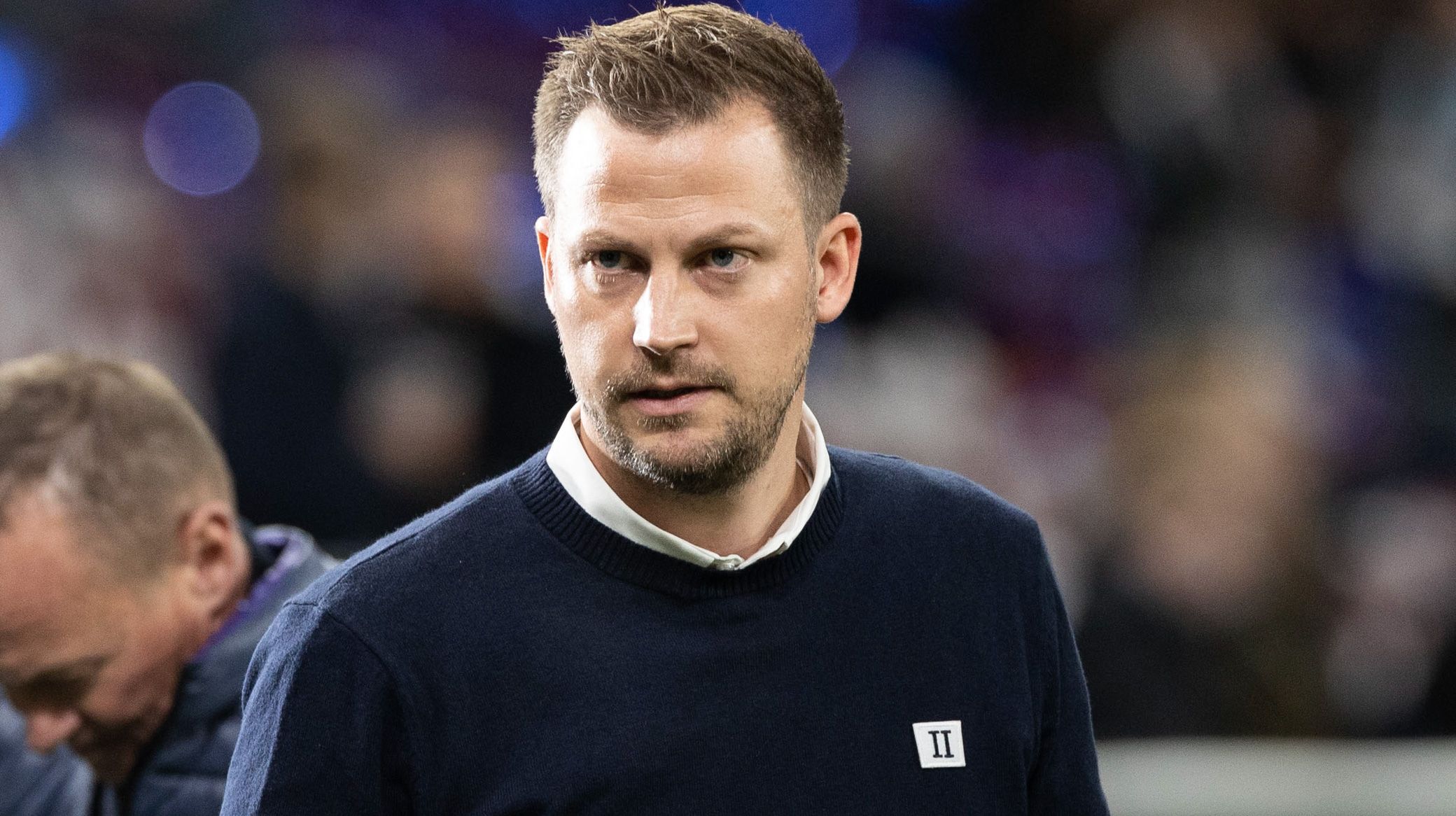 Marco Steinbrenner, Getty Images
Neestrup reacts to FCK 1-1 Dortmund
03/11 2022 00:02
F.C. Copenhagen head coach Jacob Neestrup says his players can take heart not just from the performance in Wednesday's 1-1 draw with Borussia Dortmund, but from their last three UEFA Champions League outings.
The Lions were held in Parken after Hákon Haraldsson levelled the scores before half time, and had chances to win it in the second half.
The result means FCK claimed points from all three home games in the Champions League group stage this season.
And while the players came within inches to taking all three points on Wednesday, Neestrup was nevertheless pleased with what he sees as progress from his young squad.
"We have improved during the group stage," he says. "Of course we always want to win, and we haven't today, but our performance and our mentality in the last three games has been good. This is how I want us to play in Europe.
"We have found a good balance between pressing high and dropping deep, we have become very direct in our transition play and have found better composure on the ball.
"I think the players are doing everything they can to take the initiative against some strong teams, and we are robust and don't panic in the periods when our opponent is at their best, because those periods will always come."
FCK finish bottom of Group G but Neestrup insists there are plenty of positives to take away from the club's fifth Champions League campaign.
"When you look at the whole, we got started too late in the group stage," he says. "We might have lost in Dortmund and Manchester anyway, but I don't think we took our chances well enough. The Sevilla game in Parken was very tight, and maybe we should have relaxed more there as well.
"But we have raised our level in the last three games, even though we lost 3-0 in Sevilla, because we did everything we could to take the initiative and had the chances to win."
Reflecting on the Dortmund draw, Neestrup adds: "Today we created plenty of chances to win, and of course it's about us making better use of them, both in the Champions League and in the Superliga.
"The first half was quite controlled, while the second half became more open and even, and there were chances for both sides. With a bit of luck we would have won 2-1, but we could also have lost 2-1, so 1-1 I guess that's fair enough.
"Three points overall is better than what a few other teams have achieved in the group stage, but I would have liked five to be completely satisfied, and we should have got them against Sevilla."