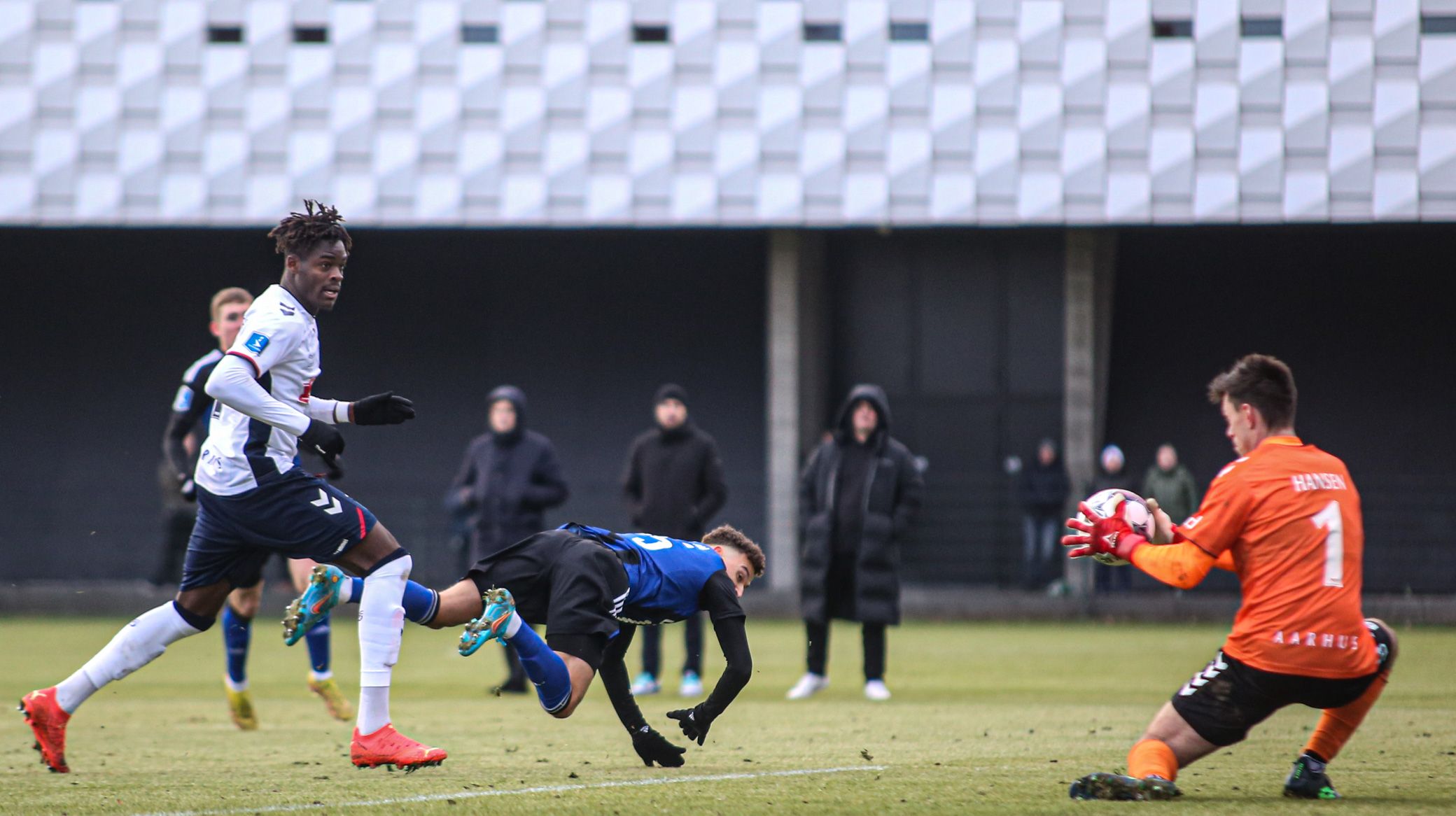 Anton Malkov, FCK.DK
Neestrup reacts to AGF draw
30/01 2023 16:32
F.C. Copenhagen head coach Jacob Neestrup says the Lions' 0-0 friendly draw with AGF on Monday provided plenty of positives as attention now turns to the winter training camp in Portugal.
FCK couldn't force a winner but Neestrup was able to give new signing Jordan Larsson a run-out.
Speaking after the game he said: "We weren't quite up to speed at the start, so I'm not satisfied with the first 20 minutes, but afterwards I think we dominated the game and pushed them back well.
"Even if it was only a training match, where the result is not important, it does upset me a little that we didn't win by a goal or two, because both before and after the break we create the chances you should expect against a team like AGF.
"All in all, it was a good training match for us and we also got Jordan Larsson in action. He did well, although of course there are still some things in our way of playing that he needs to get used to.
"But we still have three training games when we get to Portugal and I'm quite happy with where we are at the moment.
"We've had excellent conditions here in Copenhagen in January, but of course it will be nice to go to Portugal and train under warmer skies. The players have a day off tomorrow, and then we fly down on Wednesday and continue our preparations for the start of the season."