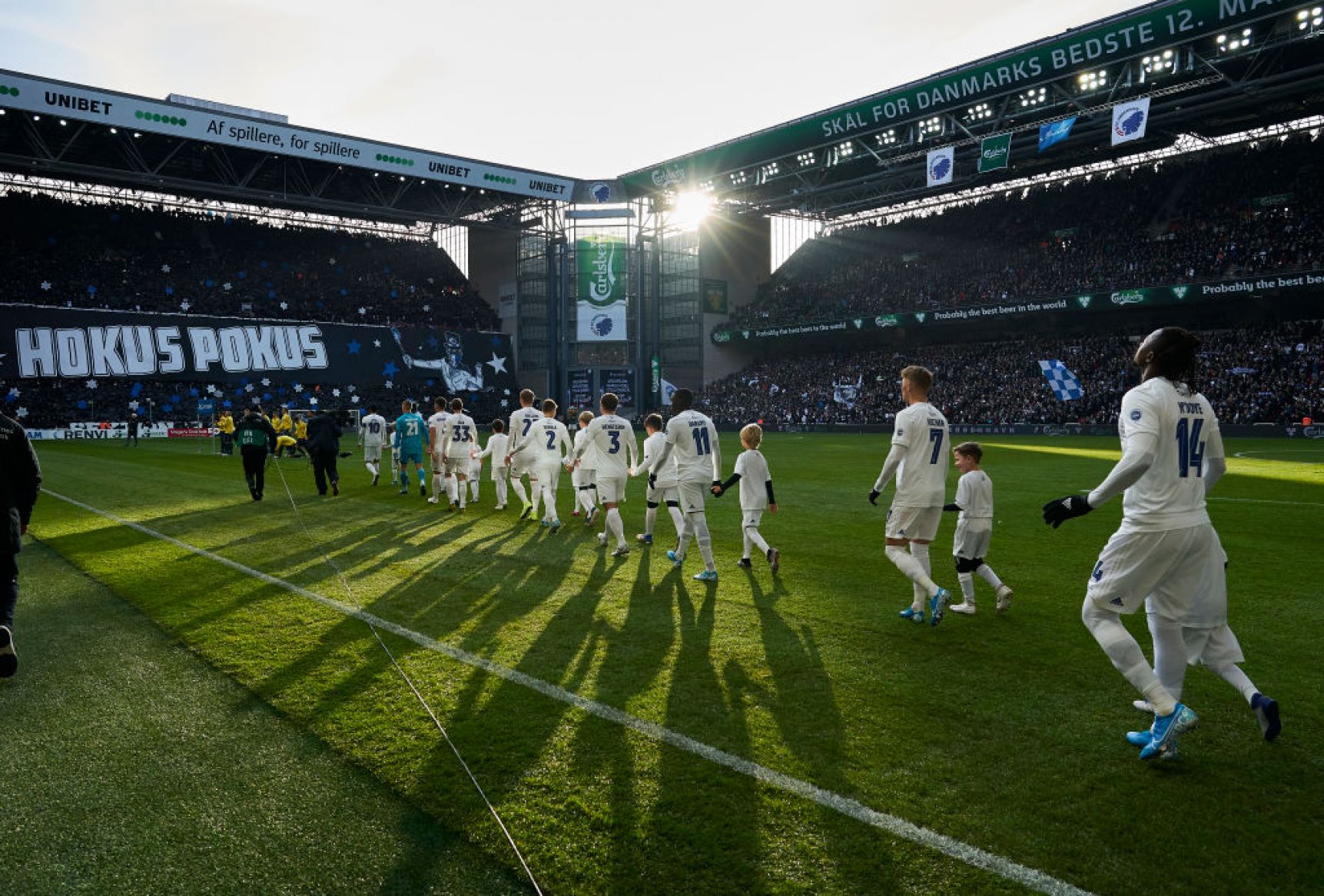 Lars Rønbøg, Getty Images
Move to boost fan experience in Telia Parken
16/01 2020 14:48
F.C. Copenhagen is taking an important step towards a new fan environment in Telia Parken.
As part of the new agreement with Carlsberg, a considerable effort is being allocated into the development of the overall experience inside Telia Parken, and a new fan environment is one of the cornerstones.
At Wednesday's FCK Inside, COO Katja Moesgaard lifted the lid on one of our first concrete initiatives. In collaboration with our food and beverage partner, AirGroup, we have now taken over the bar on the corner of the B and C stands, currently named Central Park. Initially, AirGroup will take over the operation of the bar, while the plans for the new fan environment will be finalised and implemented.
 
"It is an important part of our strategy that we want to create a total experience when we have matches and events at our stadium," Katja says.
"Furthermore, we would very much like to create a framework and opportunities for good experiences in the days between big events.
 
B and C stands need to be more closely connected
"We know that a new fan environment is a crucial piece of this, and so together with Carlsberg we decided to allocate funds to create an attractive fan environment. A first and significant step is that we now have control over the corner between the Unibet (B) and Carlsberg (C) stands again.
"Our ambition is to connect the two stands more closely and now, together with Carlsberg and our fans, we will lay out a plan for how to create the best framework in that corner.
Fan involvement plus Carlsberg's experience
"It is important to us that we do it right, and therefore one of the next steps is to involve our fans and gain an insight into their wishes, just as Carlsberg's vast experience with events is a great advantage."
 
There is still some way to go before plans are ready, so it is too early to set the date ON when construction will begin.
Partners for over 20 years
F.C. Copenhagen and Carlsberg have one of the longest-lasting partnerships in Danish football. Since 1999, Carlsberg has also been the club's largest partner, and the deal announced last week confirmed the corporation will remain FCK's main sponsor until 2026.