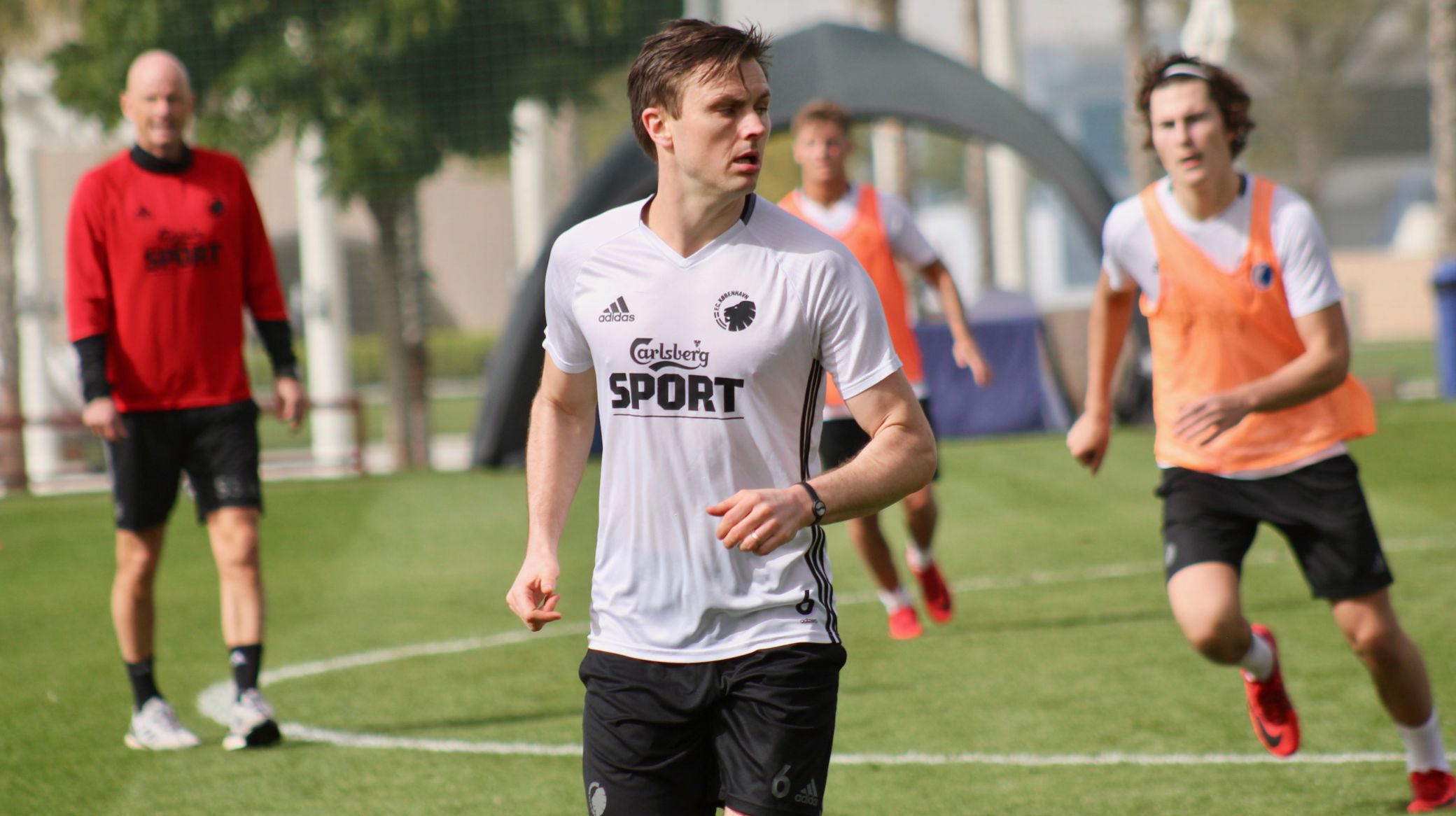 FCK.DK
Kvist, Ståle and Skov react to 5-0 defeat
23/01 2018 11:17
FC Copenhagen captain William Kvist was obviously disappointed with the 5-0 friendly defeat to FC Zenit on Monday.
FCK were beaten by the Russian side in the Lions' first mid-season friendly of the Dubai training camp.
On Tuesday, FCK captain Kvist said: "The disappointment is there but the atmosphere is still OK, we are all aware of what to do in the coming period.
"Later today we will have a video meeting about the match yesterday, where the manager will go through what went well and what didn't. Fortunately, it was 'only' a training match and that's something we should take into account."
FC Copenhagen manager Ståle Solbakken also reacted to the defeat.
He said: "We still have two more friendly games where we can improve, for both training and tactics. It's all about being ready for the Brøndby match on February 4.
"So it's just about working hard, as we have been doing, and then look forward to the next game on Thursday."
On the match itself, Ståle added: "I have very mixed feelings as I stand here after the game, because attack-wise we created many excellent chances and did some good things. But defensively we made too many mistakes that are punished severely at this level.
"We simply made too many individual mistakes. We must work a lot more during our training camp, because we would be severely punished in the Alka Superliga for that sort of thing. Not to mention Atletico Madrid!"
New FC Copenhagen signing Robert Skov also made his debut in the defeat to Zenit.
And he admits there is room for improvement.
"It's a bit annoying to lose 5-0!" he said.
"We made too many stupid mistakes and gave way too many chances that good teams take advantage of, and in this case it was Zenit.
"If we had been a little more focused and sharp and kept them away from all of the chances, we would have had a better result. I really think we are okay on the ball and played well at times.
"Yes, I would always like to contribute to the team with goals and assists. That did not happen today - but I hope it will come!"