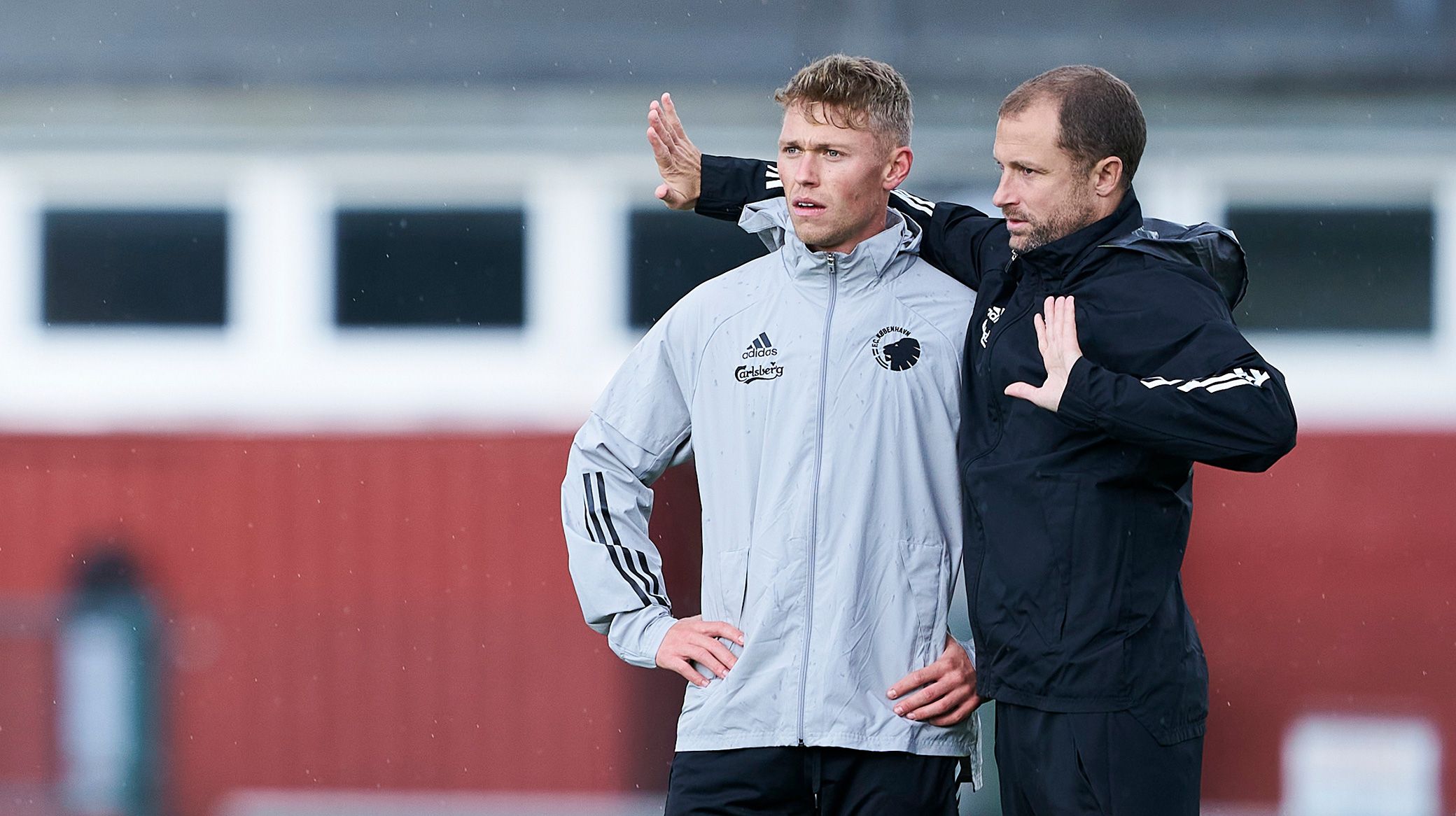 Lars Rønbøg, Getty Images
Lars Rønbøg, Getty Images
Fischer and Falk: New energy and fresh start
12/10 2020 15:22
F.C. Copenhagen players were back on the training ground over the weekend with Hjalte Nørregaard in charge as the new interim head coach, following Ståle Solbakken's exit.
And FCK.dk spoke to Viktor Fischer and Rasmus Falk about the change.
"We had a special day yesterday, but we also agreed that we should all come in today with new energy and clear minds," said Fischer.
"I really think that has happened too. People have come in today with their heads held high, ready to take on the tasks that await us.
"I also think that Hjalte and the rest of the staff closest to the team have been strong in creating the right focus, so we can move forward in the right direction.
Falk, who missed out on Denmark selection during the international break due to injury, said: "We all have an obligation to take this as a fresh start.
"It opens up new opportunities for some players and for fresh minds and input from all of us, and we need that to lift ourselves.
"Everyone has now turned their attention to the match next Sunday and I'm sure we'll be 100 percent ready for that task."
FCK take on AaB in their first game inter Nørregaard at 6pm in Parken Stadium on Sunday.