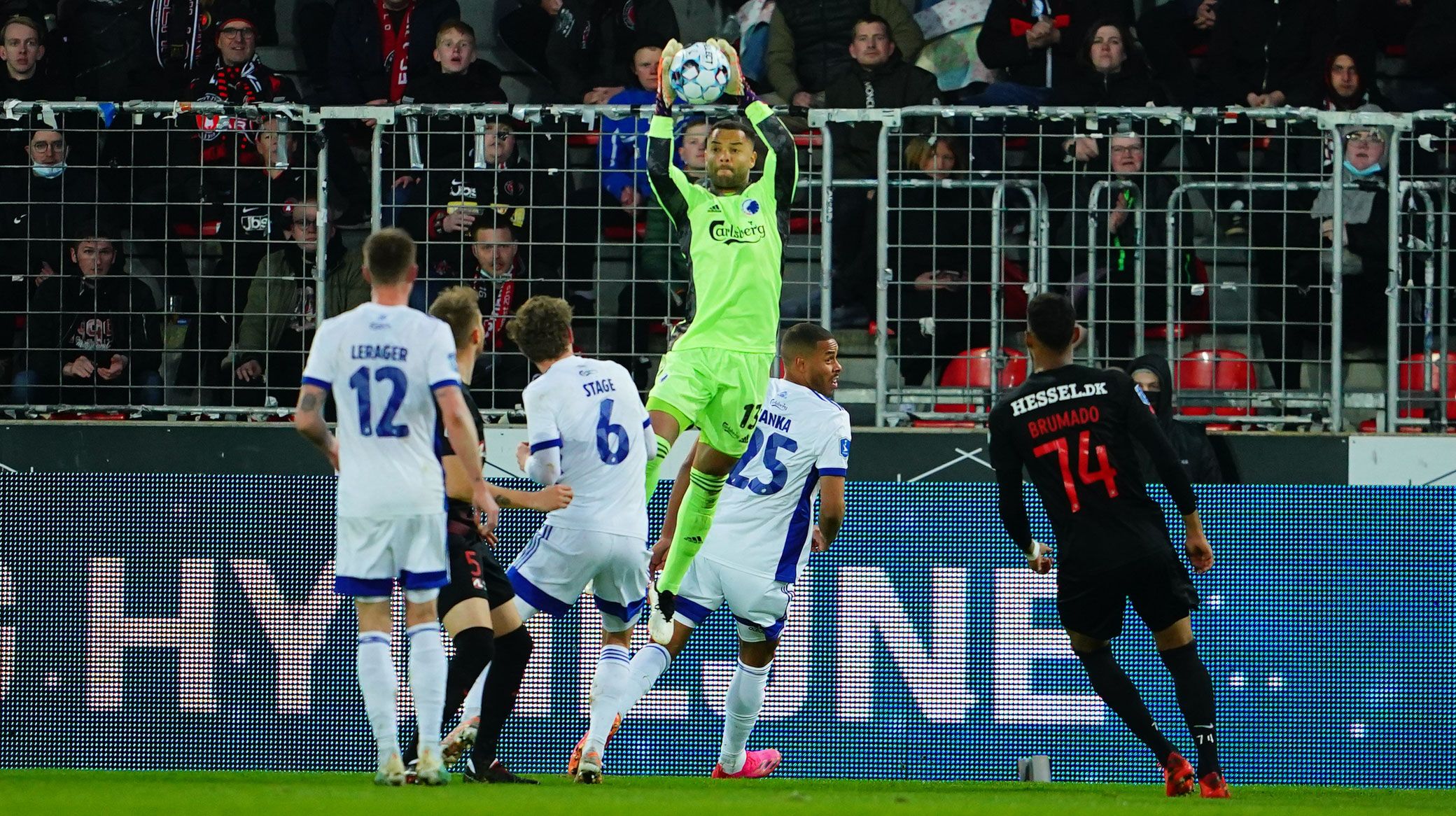 Lars Rønbøg, Getty Images
FCK players react to defeat
23/04 2021 12:10
F.C. Copenhagen lost 4-1 to FC Midtjylland on Thursday and FCK.dk caught up with the players to get their reaction after full time…
Mohamed Daramy
"It's really something… to lose 1-4, we were expecting something more, but we know we're having a hard time right now. I think this is the second time in a row that we've conceded four goals in Herning. They have been good, they have looked strong - but we have a hard time here, and it continued today. In any case, we have not cracked the code yet."
Carlos Zeca
"With a victory, we still had a small chance to get involved at the top, but now it's harder than ever. It was not good enough today at all, and we all have to look inwards and get ready for battle again on Sunday, and then we have to give everything we can in the last six games."
Mathias Zanka
"We allowed them too many changes, and it cost us dearly. We're disappointed that we didn't match the physicality we encountered. It is the biggest disappointment that we haven't found a solution for that in the two times we have met them in Parken either.
"Of course we are not satisfied with the period we are in, we want to win matches, and we have not done that. Of course this was not a great display, losing 4-1. It was a hard day in the office, there were lots of changes - and they also produced some nice goals out of the hat."