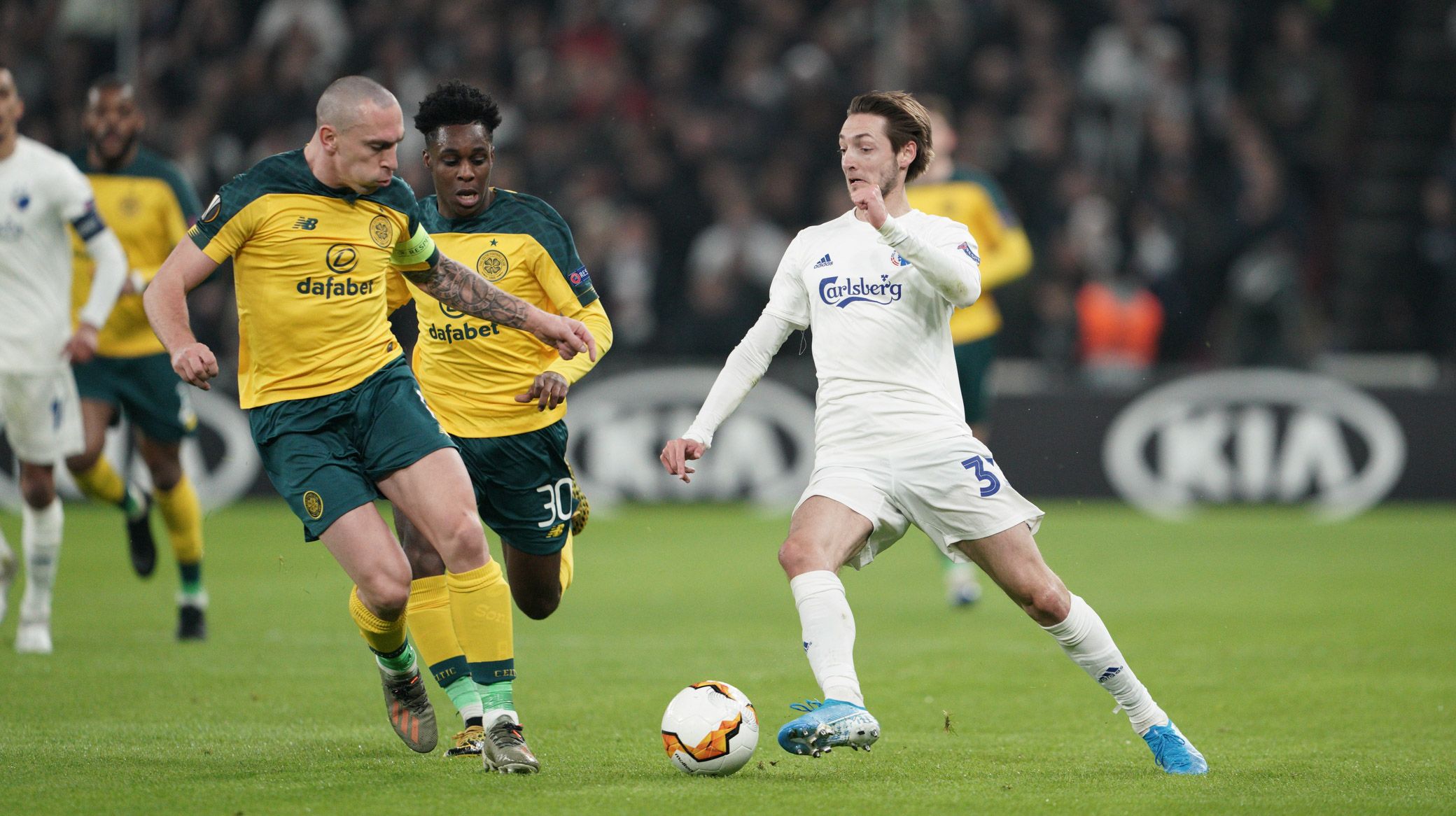 Lars Rønbøg, Getty Images
FCK players react to Celtic draw
21/02 2020 04:12
F.C. Copenhagen drew 1-1 with Celtic in the first leg of their UEFA Europa League last-32 clash on Thursday.
A goal from Dame N'Doye cancelled out Celtic's first-half lead and leaves the tie in fine balance heading into the second leg.
Jens Stage missed a penalty for FCK in the second half but the Lions players are refusing to rue the missed opportunity.
Rasmus Falk
"It was a great atmosphere tonight, our fans were with us all the way - and I love matches like this one. It's evenings and games like this that are just so special!
"But it was an even match, though they were a bit worrying in the first 15 minutes. We showed good morale and got back into the game. I am obviously sorry that we didn't score the penalty but it is still a fully open battle."
Pierre Bengtsson
"I think it's great we came back so well, but we also have to admit that they were the best in the first half. On the other hand we were clearly the best in the last 45 minutes. Of course it's a shame we didn't grab the victory - but there were so many good things in today's match, and of course we have to take them into our upcoming matches in the Superliga."
Dame N'Doye
"Our fans were amazing today, again, so thank you for that support. We struggled a little bit in the first half. We had a hard time and gave away too many chances - and that is not to be done in European football.
"We started to come back into the game in the end of the first half - and we continued that after the break, where we clearly dominated the match. We really got into our flow and it was nice to score - and in that way contribute to giving the whole team a boost."
Mikkel Kaufmann - on his FCK home debut
"It was insane to be part of this match. To play a match in such a huge context, I had never experienced it before.
"The atmosphere was fantastic - it was just great. We got good pressure on them in the end and it's a bit of a shame that we only got a 1-1 draw, but overall it was a very fair result."