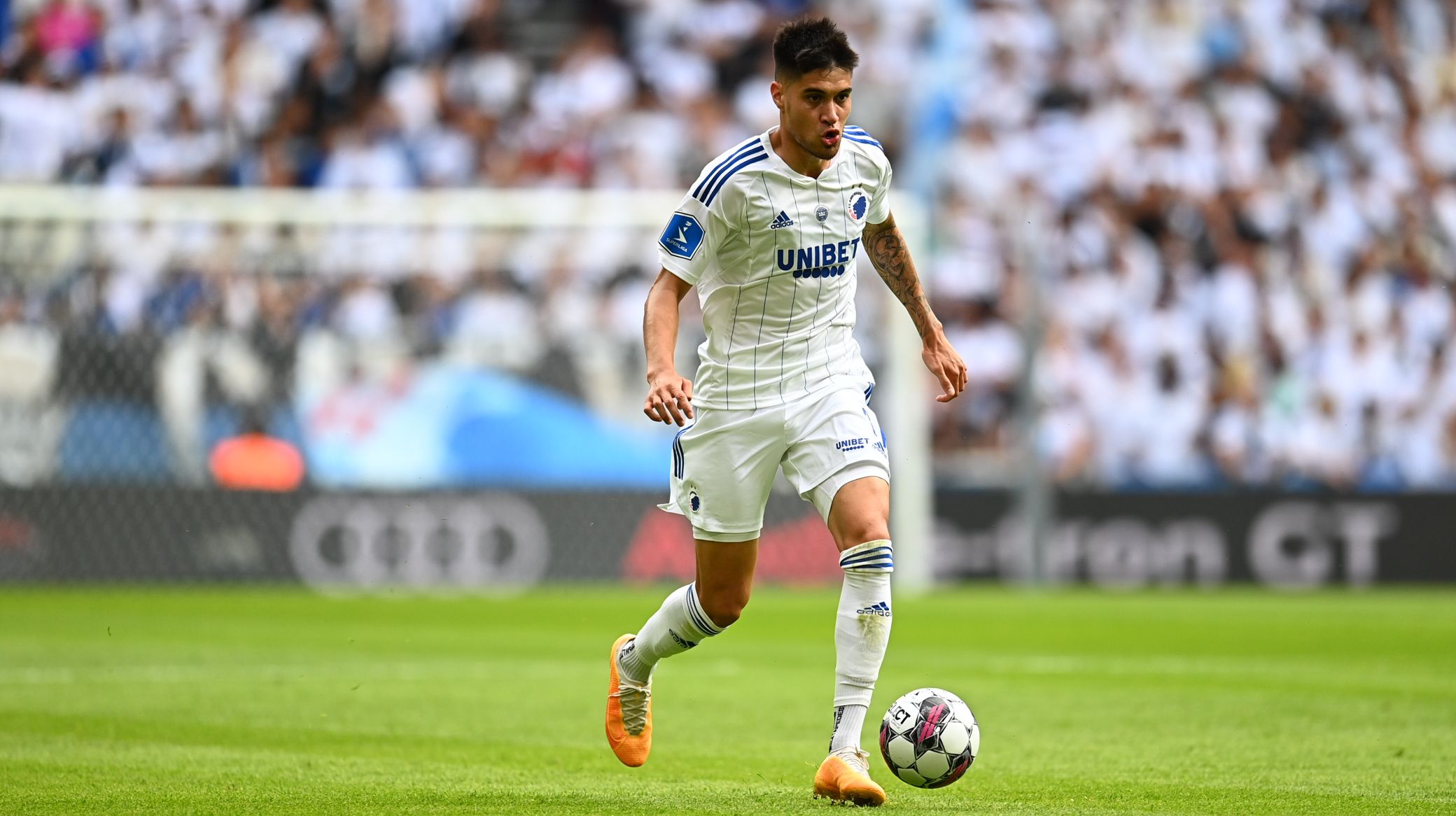 Jan Christensen, Getty Images
Diks looks ahead to Trabzonspor
14/08 2022 12:04
F.C. Copenhagen defender Kevin Diks insists the team needs to put Friday's defeat behind them and "leave everything on the pitch" against Trabzonspor on Tuesday.
The Lions host the Turkish title holders in the first leg of the UEFA Champions League playoffs this coming week.
The game in Parken comes just days after the 3-1 loss to Randers. And Diks says the team is determined to bounce back strong.
"We have to leave everything on the pitch. Everyone has to give everything they have in every passage of play" says Diks.
"If we do that, I think we have a good chance of progressing to the Champions League. It's a big goal for all of us, and not all footballers get that opportunity, so we have to do everything we can to seize it.
"It won't be easy by any means, because we're against an experienced and strong team."
Tickets for FCK vs Trabzonspor are still on sale. You can buy F.C. Copenhagen tickets for the home end online.
Looking ahead to Tuesday's 9pm kick off, Diks adds: "European nights in Parken are magical. We know that the atmosphere will be something special and the intensity both on and off the pitch will be very high.
"We all know FCK's history in Europe, and we know that we can create memorable experiences together with our fans. We owe it to them and to each other that no matter how it ends, we have done everything we could.
"The game in Parken is the first half of this tie, and we know that we also have a difficult away game ahead of us. Therefore, it is important that we get a good start with a win on Tuesday.
"We are really looking forward to the match and the atmosphere in Parken. It's games like these that you play football to experience."