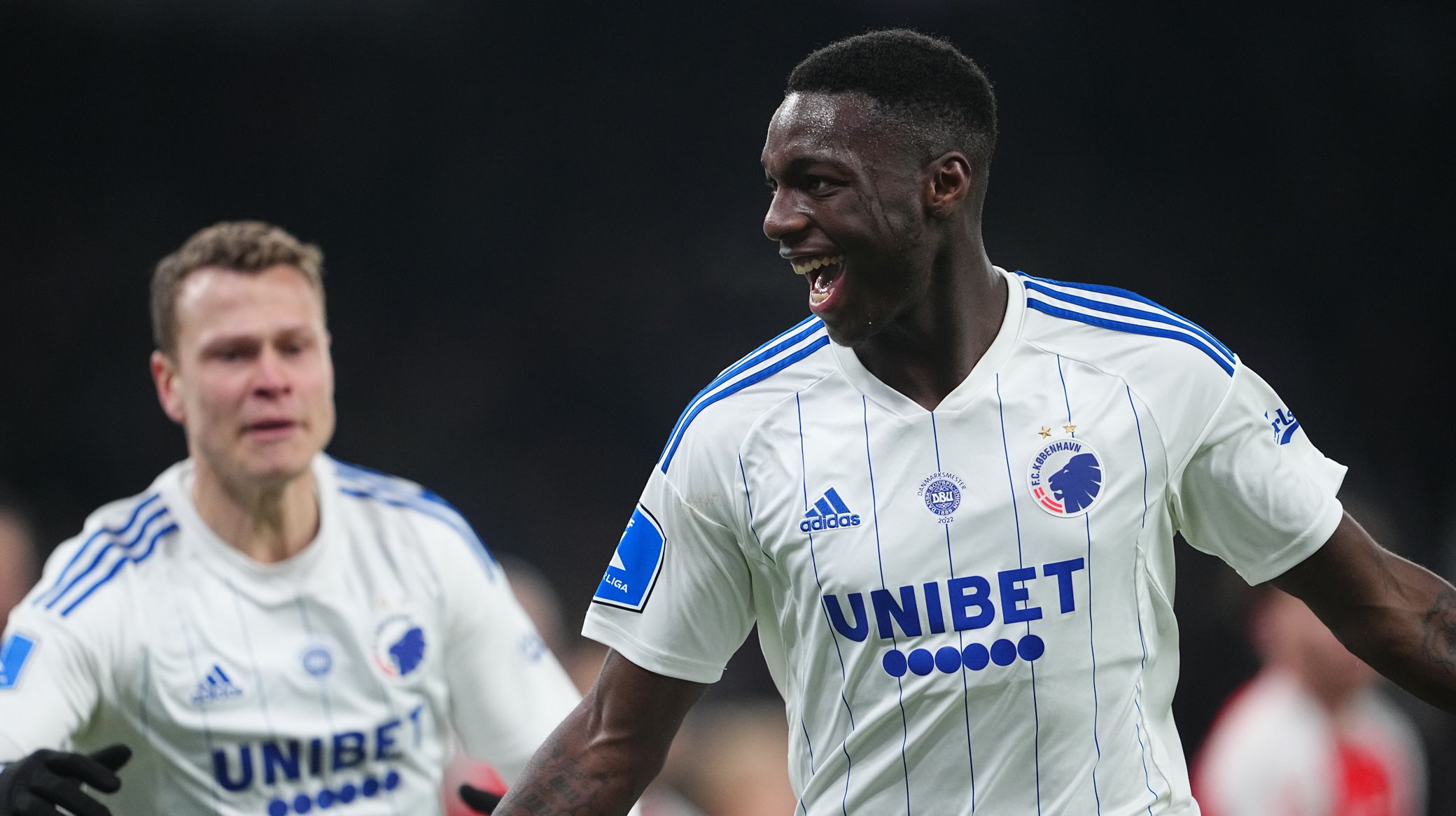 Lars Rønbøg, Getty Images
Daramy: We need three points at Horsens
10/03 2023 10:29
Mohamed Daramy says the F.C. Copenhagen squad has grown in strength over the season, and that they're now in a position to go on to further success.
The Lions sit second in the Danish Superliga, three points off leaders FC Nordsjælland, and are on a six-game winning streak in the league.
Sunday sees FCK travel to Horsens, with more than 1,800 away supporters making the journey to Jutland.
And Daramy is hopeful the team can deliver a seventh straight league win.
"We have worked hard over the winter break on the clear ideas (head coach Jacob) Neestrup has come up with," says Daramy.
"We have built on what we had got going at the end of the autumn, and have continued where we left off. I think we have become stronger as a team and play with clear ideas, and everyone knows how seriously we have to approach all tasks."
Comfortable teamwork
Daramy has already scored three times in the Superliga and once in Cup this spring, and has also provided a good number of assists.
"When things are going well for the team, it's easier for individual players, and there will always be an opportunity to shine a little and do what they do best," says Mo.
"I'm happy and feel really good at the moment. I'm in really good shape and I'm really having fun on the pitch with the team."
We deserve revenge
FCK have filled the allocation for away fans at Horsens this weekend and Daramy says he can't wait to get out on the field.
"It will be a difficult match," says Daramy.
"Even though Horsens haven't won that many games lately, they are still a difficult team to play against.
"We lost to them in the first game of the season, so it's us who are out for revenge. So we have to be ready from the start, and it can be a difficult surface to play on, which might help a little in their favour.
"But we are prepared for it and we need three points again."
Horsens vs FCK kicks off at 4pm on Sunday.