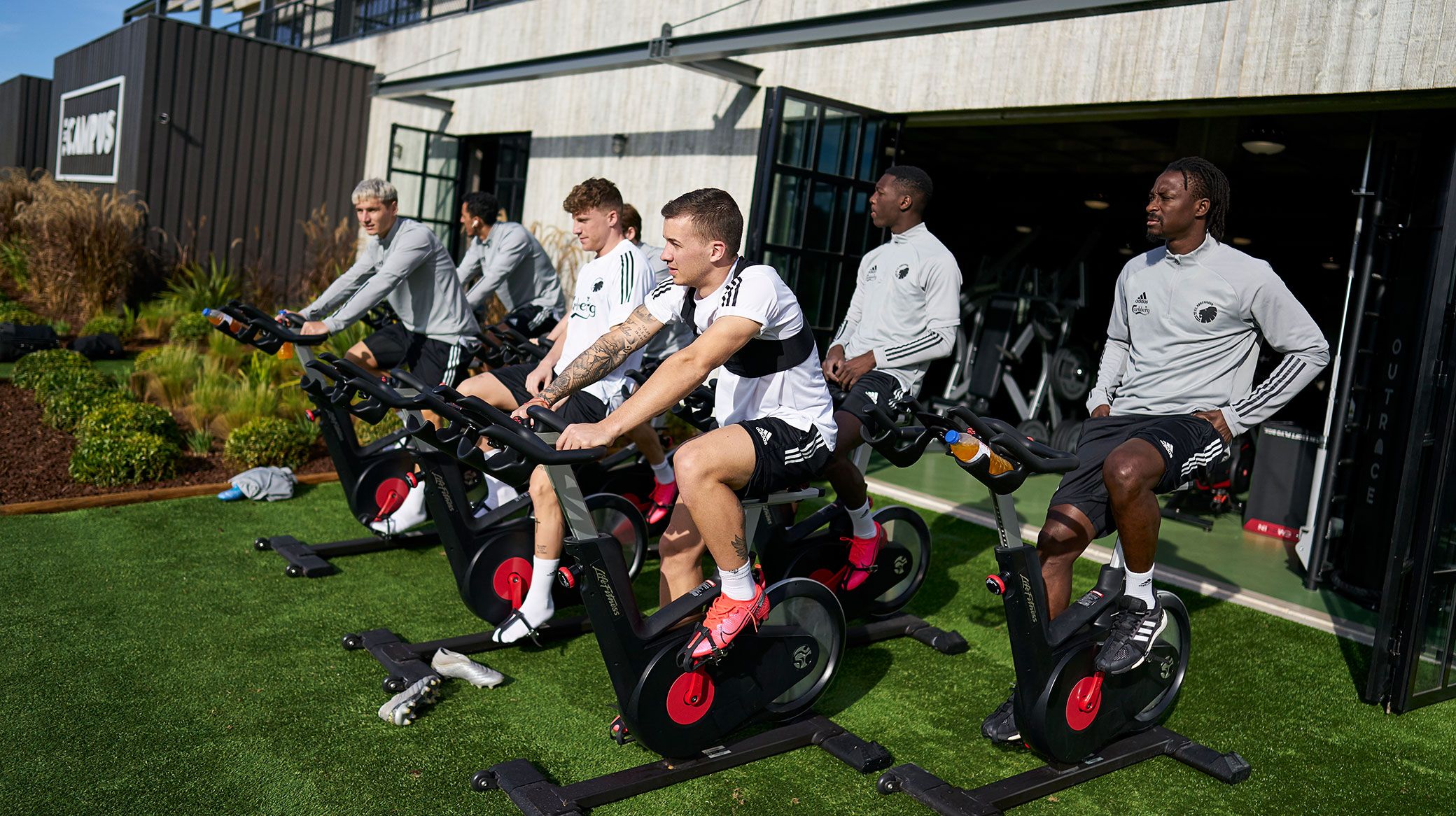 Lars Rønbøg, Getty Images
Coronavirus: Keeping players fit at home
20/03 2020 00:10
F.C. Copenhagen's club doctor Morten Boesen has discussed how the players are to keep fit while staying at home due to the coronavirus.
FCK stars are currently not in training, while all matches have been indefinitely suspended, because of the virus outbreak.
This means the club have to find the optimal way to keep players fit, even though they cannot train together.
And Morten says the goal is to have the players immediately ready for when the schedules are restarted.
"Of course, we have chosen to send the players home from their jobs, as a football player can also be a carrier of the infection," Morten told FCK.dk.
"The players are not in the most vulnerable risk group compared to being severely affected by the coronavirus, but of course we must take the same responsibility as everyone else. We follow the guidelines issued by both the health authorities and the Divisional Association.
"The players have taken individual training programs home, and in addition, the players are meeting in very small groups of two and three, outside with a lot of space, in order to go through exercise and physical training. There is no football but pure physical training, and here it is super important that they respect social distancing and constantly think about hygiene.
"Conditioners, kettle belts and other necessary fitness tools have been distributed, so they need to use these in their training at home. In addition, we have made instructional videos on hand hygiene, exercise hygiene, social distancing and food."
The 3F Superliga has been suspended indefinitely, which is why it is also difficult to know how long the players will stay at home.
"So far we are working with this week, then we have to see about Week 2 and whether it will be longer," add Morten.
"I am in ongoing dialogue with the Divisional Association and representatives from other clubs, so we are constantly monitoring the development and are in control of what should be the next step."