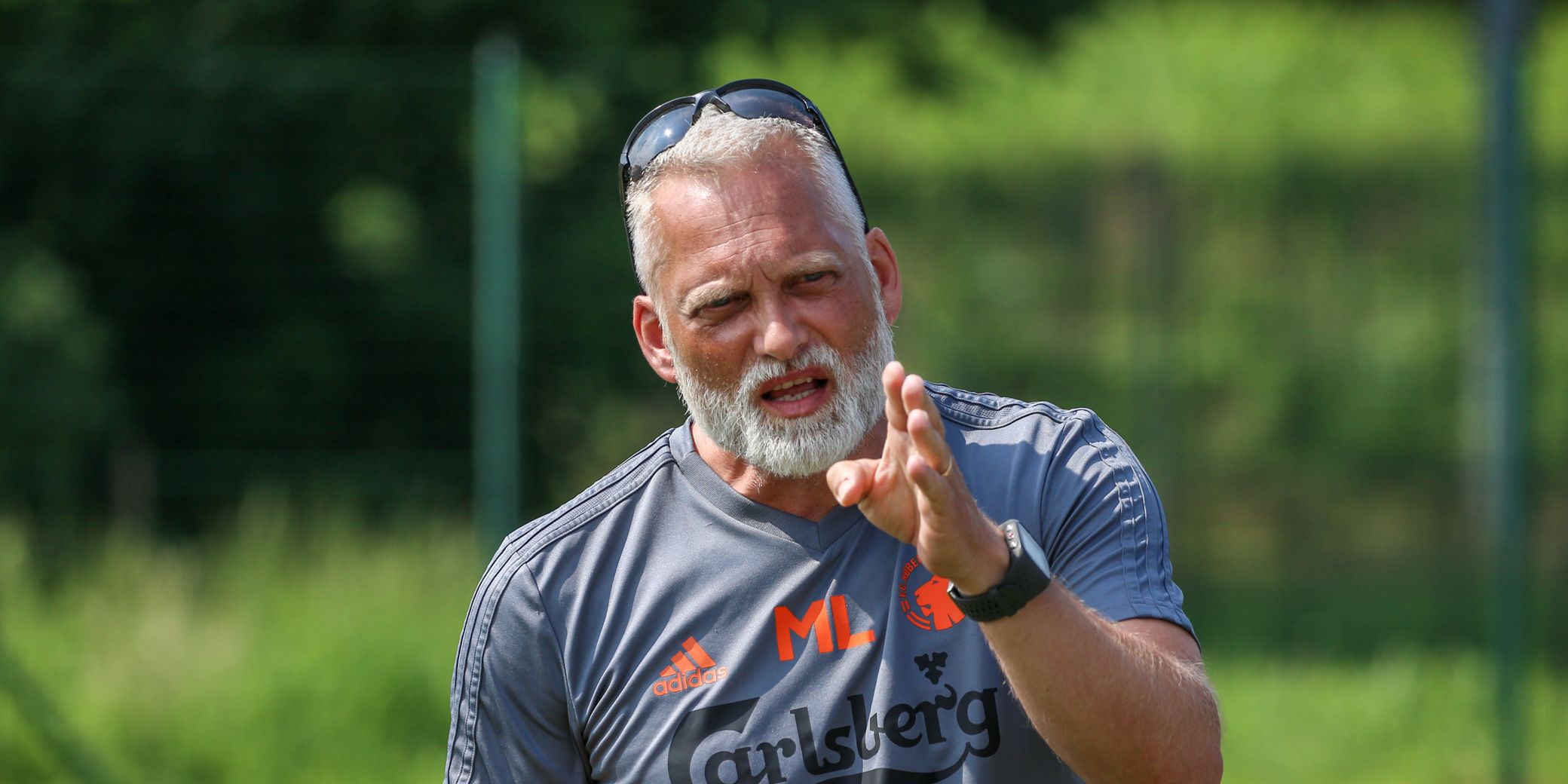 FCK.DK
Coronavirus: How FCK players are handling it mentally
20/03 2020 00:09
The everyday life of F.C. Copenhagen footballers has changed, like so many others in Denmark. And this change will be significant for the time being.
There are no longer any joint workouts with teammates or important matches in the calendar. Instead, everything rests on home training and a new daily timetable.
And Martin Langergaard, performance psychology consultant at FCK, has discussed how he is helping the players deal with the changes.
"We have had the extra challenge that we were in Istanbul when it really took off in Denmark and it all closed down more or less immediately," says Martin.
"At the same time, we had to help the players prepare for an important match as best we could. After returning home on the Friday night, we held some meetings among the various leadership groups in the club. Those resulted in an action plan that also includes the psychological aspects of this new situation we are all in.
"It's not like the individual players use me more or less than they usually do. At a club like FCK, there is always a lot of psychology at stake. That is the case, whether we are training, playing games or in the situation we are in now. My job is to look at the psychological consequences that may be relevant to the situation we are in now.
"One of my recommendations is that we as a club should support players who can maintain as much structure as possible in their everyday lives. They usually have a very structured everyday life where there is a rhythm that provides itself, with training or a match as the focal point.
"This focal point is not there now, and they are more left to themselves. To create a rhythm and routine, we are doing a lot of rebuilding, in a different way. It's not the optimal version, but we're trying to get as close as we possibly can (to normality), so it's almost as good. We are very supportive of the things we can do for the club.
"We are also trying to make some very significant calls for players to maintain strong social relationships. You can't do that physically right now, but you can do it through technology, social media and so on. It is important that they still have that contact with each other, their families and other networks.
"We also know that the whole situation can be worrisome for all sorts of reasons. After all, football players are just like other human beings. They may also have other challenges in their private lives, which the situation is currently making more difficult, and here we as staff members must work to support as much as possible.
"Finally, we advise that it may be a good idea to reduce the information flow a little, so that you don't watch the news 18 hours a day, and instead try to disconnect from everything.
"I think everyone has handled this new challenge well and together with the experience in Turkey, it will hopefully end up being something we all learn from and it can strengthen us in other difficult situations in the future."