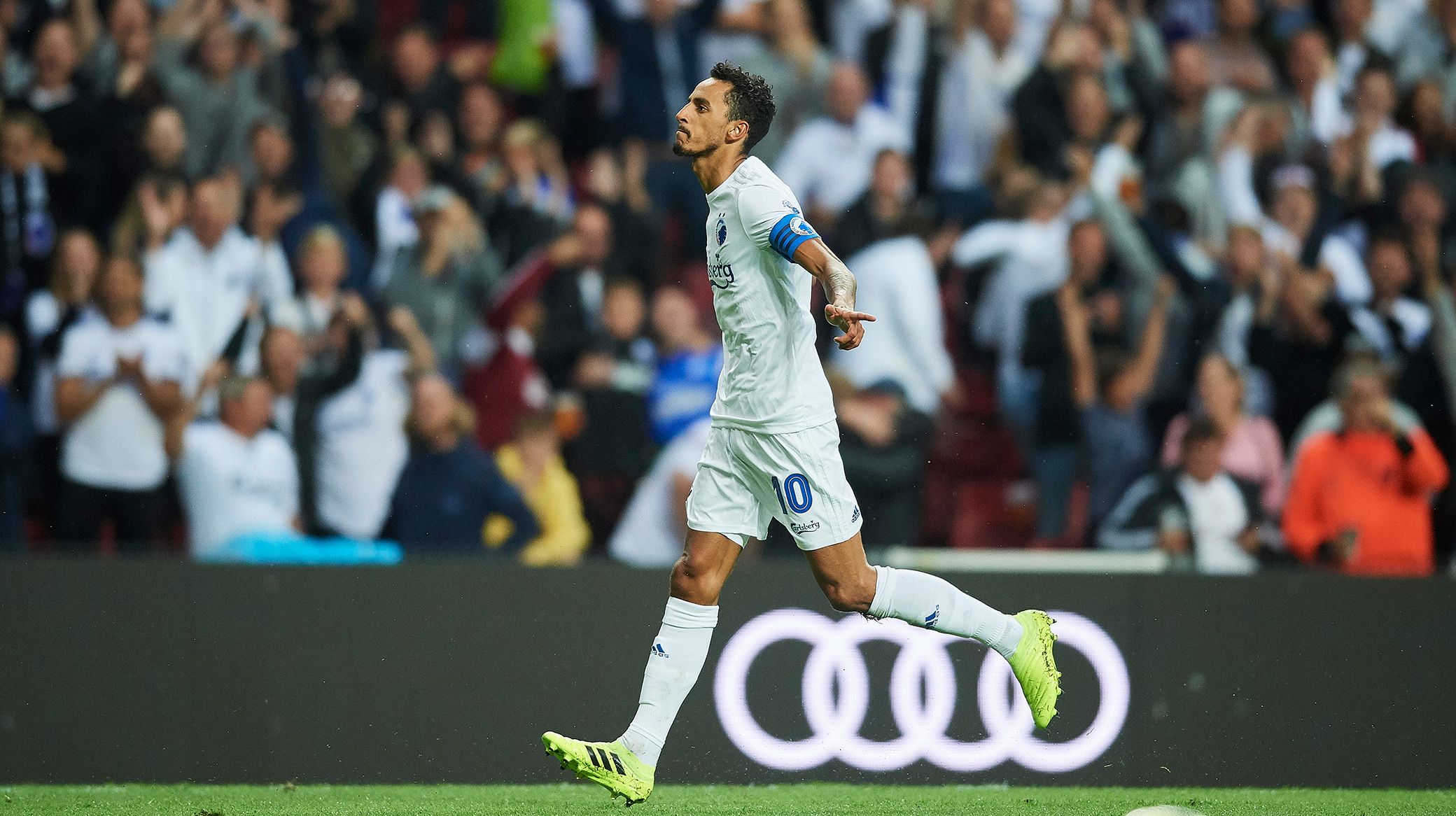 Lars Rønbøg, Getty Images
Carlos Zeca extends contract to 2023
06/11 2019 16:30
F.C. Copenhagen's Carlos Zeca has extended his contract at the club until 2023.
Zeca, 31, joined FCK in 2017 and his initial deal was set to expire in 2021.
He recently made his 100th appearance for the Lions and has been our regular captain since the summer of 2018.
A great leader
FCK manager Ståle Solbakken said of Zeca: "He is first and foremost a great football player who has a leading role in our team.
 
"He is a great leader both on and off the field and, since his arrival, has repeatedly shown his qualities as a footballer and a human being.
 
Among FCK's best midfielders
"I believe Zeca is at a high international level and is among the best central midfielders FCK has ever had. He always goes to the front of the field and shows his teammates the way to play, as well as being a voice for the coaches on the field.
 
"He is not the one to shout the loudest, but he leads by example and strong character. We are incredibly excited about the new deal, because Zeca has got better and better since he came and we see him having many good years on the pitch for us yet."
Zeca: Some of the best years so far
Zeca arrived at FCK from Panathinaikos and only made his Greece international debut in 2017.
And he is looking forward to enjoying more success in an F.C. Copenhagen shirt.
"I feel like part of the FCK family," he said. "I love the club, the city and the fans that have made me feel at home and shown me great love, just as everyone in the club has opened their hearts to me.
 
"It's been some of the best years of my career so far, and I'm very proud to be here for many years to come.
 
Still hungry for titles
"We have big goals together and I'm still very hungry to win titles and play in the biggest tournaments with FCK.
"We are an international club with great players and we must achieve great things together. I am very pleased that we have reached the new agreement."