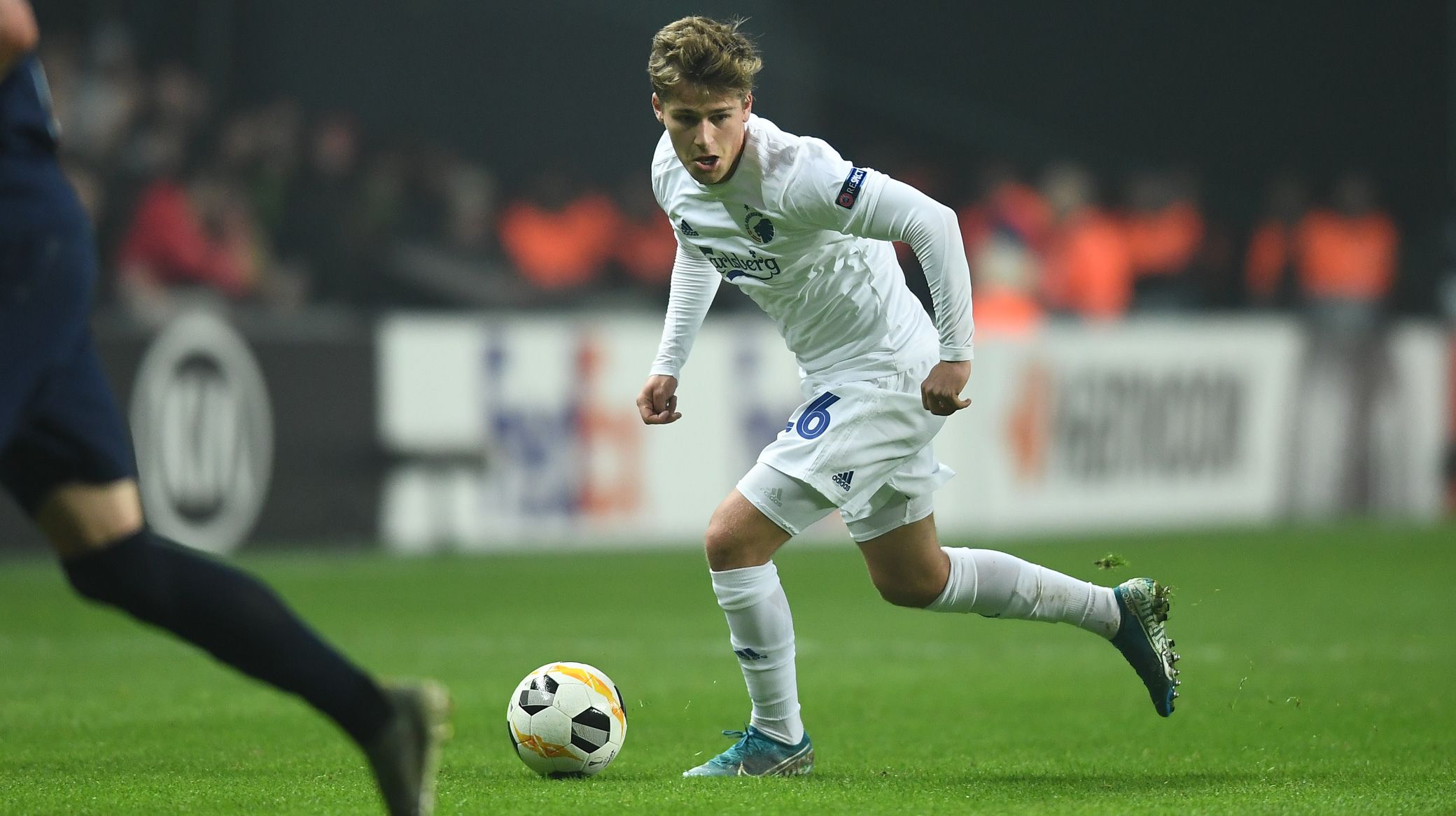 Lars Rønbøg, Getty Images
Carlo Holse sold to Rosenborg BK
31/01 2020 13:00
F.C. Copenhagen have sold Carlo Holse to Norwegian side Rosenborg BK. Holse moves with immediate effect.
 
Holse joined our Talent Department from our mother club, B1903, and became a first-team player in September 2017.
The U21 international has played 46 matches for FCK, and he also went on loan to Esbjerg in the spring of 2019 before returning to Copenhagen.
 
"Carlo certainly has many of the qualities needed to establish himself at a high level, and he has also been a good player for F.C. Copenhagen," says manager Ståle Solbakken.
 
"To take the next step, he needs more regular playing time at a high level than we can offer, while the competition at his position is very strong.
 
"Rosenborg have paid a fair amount to us, and the club is a good match for him. He will play at a top club in a good league, where he also gets better opportunities to secure a more permanent place on the team.
 
"That is what he needs now, and we wish him all the best in Norway, where we will follow his development."
Holse himself said: "I have always loved playing in FCK and being a part of the club, so it's obviously sad to say goodbye.
 
"I want to be the best possible player, and I need to play more minutes at a high level than I did for FCK in the autumn season.
 
"Rosenborg is a big club with a great history, and I look forward to being part of the club. I will miss everyone at FCK and not least playing in Telia Parken, but this is the right step for me now."
 
Everyone at FCK thanks Carlo for his efforts for the club and wishes him all the best in the future.