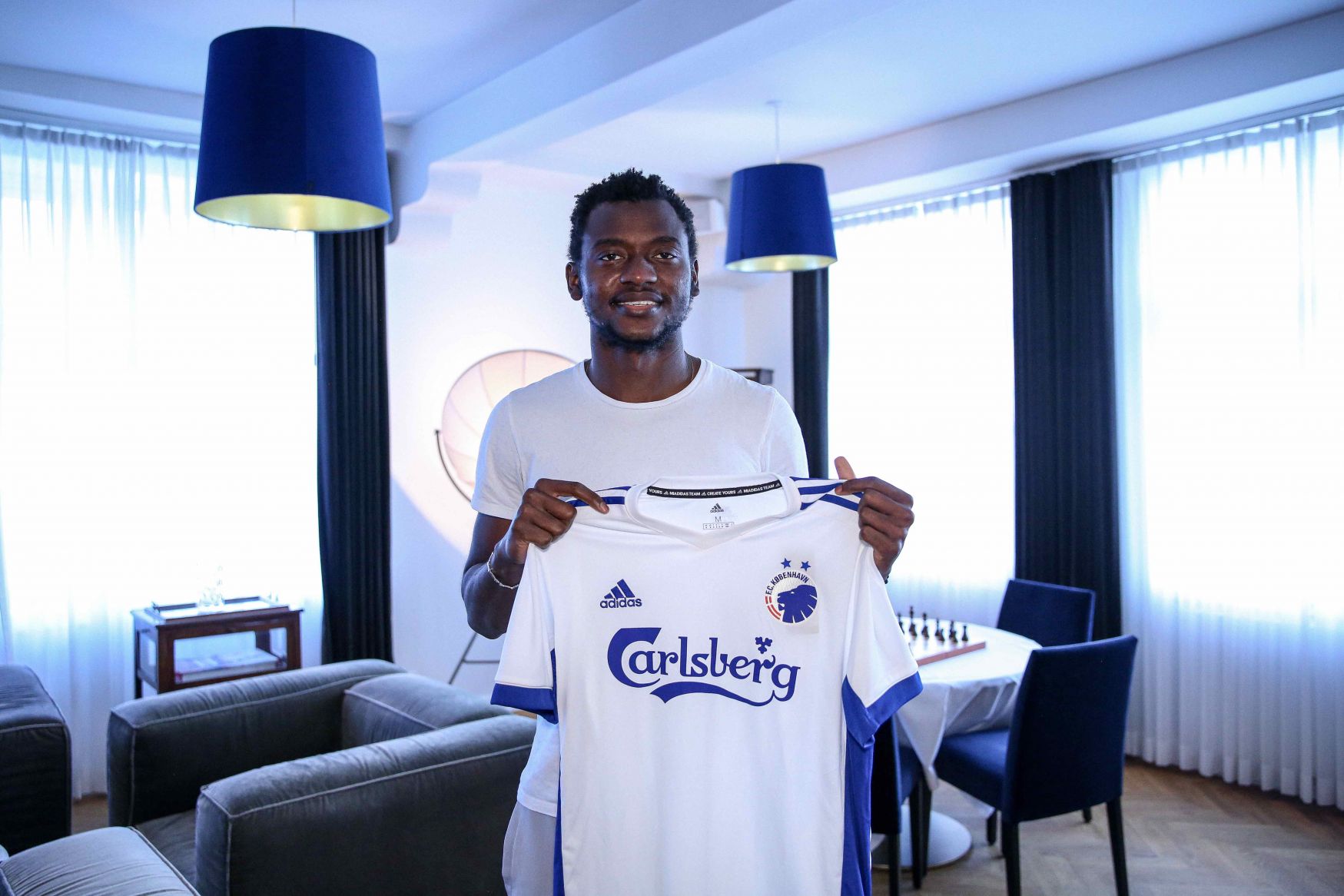 FCK.DK
Bundu on first FCK training session: Everyone has welcomed me
29/01 2021 19:57
New F.C. Copenhagen striker Mustapha Bundu took part in his first training session with the team at Number 10 on Thursday, and the loanee was pleased with how it went with his new team-mates.
"I have been received fantastically well," he said. "I knew a lot (about FCK) in advance thanks to Jens Stage, Mo (Daramy) and Rubén Sellés, but everyone else has also welcomed me with open arms and made me feel welcome in the club.
"It felt good to be out on the field with some of the boys today. We weren't that many because there had been a game yesterday, but I felt comfortable out there. I am in really good physical shape and have trained well in Belgium before I came here, so there are no problems with going into the training for me.
"Now I have to catch up with the team and the training on the field is of course important. Should the coaches choose me to also be part of the match next week, then I feel ready for it."
Bundu joined FCK on loan from Anderlecht this January after initially leaving AGF to head to Belgium last summer.
And the Sierra Leone international admitted he was keen to return to Denmark.
"I feel I've fallen in love," he said. "This is a huge club in Denmark, in Scandinavia and in Europe and I am here just to do everything I can to help the team to good performances and results.
"The club has shown that they wanted me and I would like to give back. I am really happy to be here. Now I have to contribute the things I can.
"I need to have high intensity in my game and help with my speed, my ability to score goals and to create chances for others. Now I'm up and running and I'm really happy to be here."