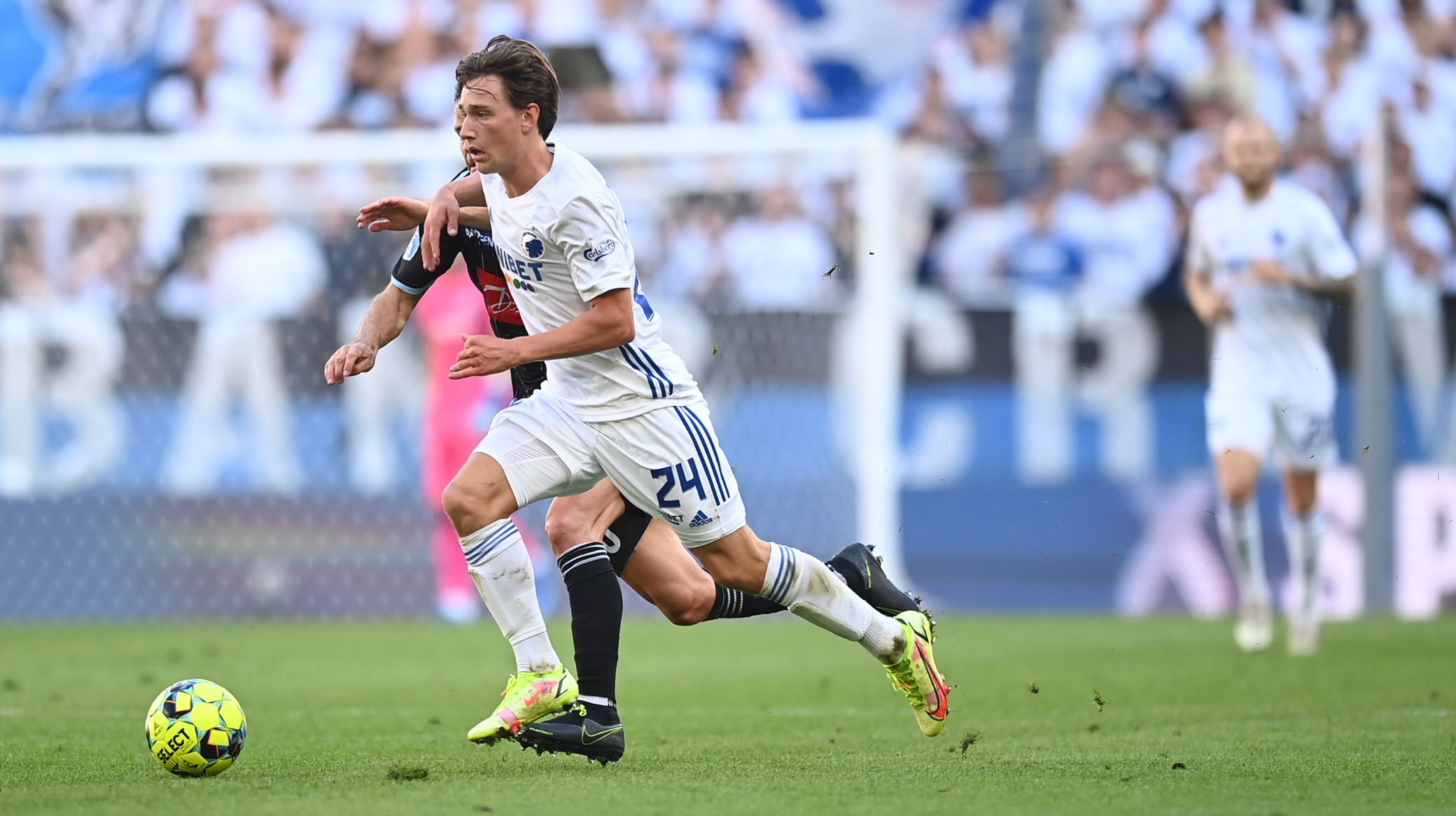 Jan Christensen, Getty Images
Bøving: European nights in Parken are special
30/09 2021 10:46
F.C. Copenhagen youngster William Bøving admits he is looking forward to potentially playing only his second European game in Parken on Thursday when Lincoln Red Imps rock up in the capital.
FCK take on the Gibraltarian side in the UEFA Europa Conference League on Thursday evening, with the Lions seeking a second win of the group stage.
And 18-year-old Bøving hopes to be part of the action.
"I'm really looking forward to it. A European night in Parken is always something special, and it will definitely be so against Lincoln in front of all our fans," he said.
"I played against Plovdiv in the qualifiers in August and it was just cool to experience the atmosphere, so I am really looking forward to playing another European match in Parken, should I get the chance again."
FCK beat Slovan Bratislava 3-1 in their first group game, with Bøving starting on the left wing.
And the playmaker is focused on picking up three more points in a Lions shirt.
"I do not know too much about them, but I saw that PAOK beat them 2-0 in the first group game," he said.
"We only focus on ourselves and our own performance. We know what it takes and what we have to do to deliver. We have to win the match from the first whistle, and show who is at home and continue the good form from last Sunday's win in Farum.
"We have to keep the pace high all the way through and push them as much as possible. One can well imagine that they will defend deep, and therefore we have to run for each other, challenge and move the ball quickly."
The match in Parken kicks off at 9pm on Thursday and tickets are still available to spectators.
It is also being shown live on TV2 SPORT X.
>> Buy F.C. Copenhagen tickets