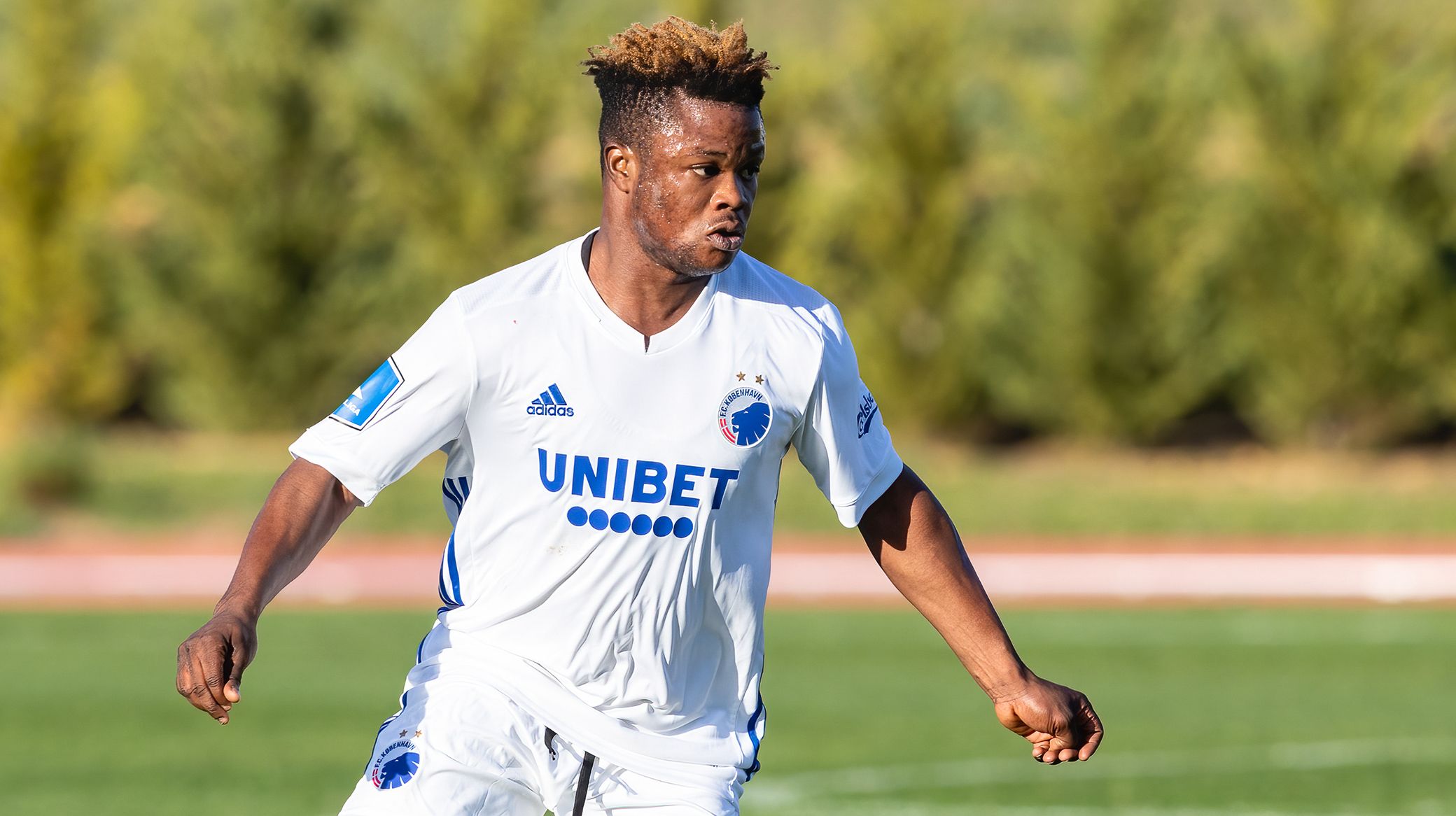 Joao Rico Fotografia, FCK.DK
Amoo: We're settling together as a team
07/02 2022 16:18
Akinkunmi Amoo says he is settling in well among his new teammates at F.C. Copenhagen after making his first appearance for the Lions in a mid-season friendly on Sunday.
Amoo came on as a second-half substitute in the 2-1 win over Halmstads in Portugal and played a role in forcing a penalty for the Lions that Pep Biel converted.
And the Nigerian, who joined FCK from Hammarby IF on the last day of the January transfer window, spoke to FCK.dk about his early days with the Lions.
"I think it went well and it was great to get out and play a match with my new teammates, who have received me really well since I came here," said Amoo after Monday's training session in Portugal.
"I'm looking forward to the season getting off to a really good start and we just have to keep working on the training ground and pushing ourselves to get even better."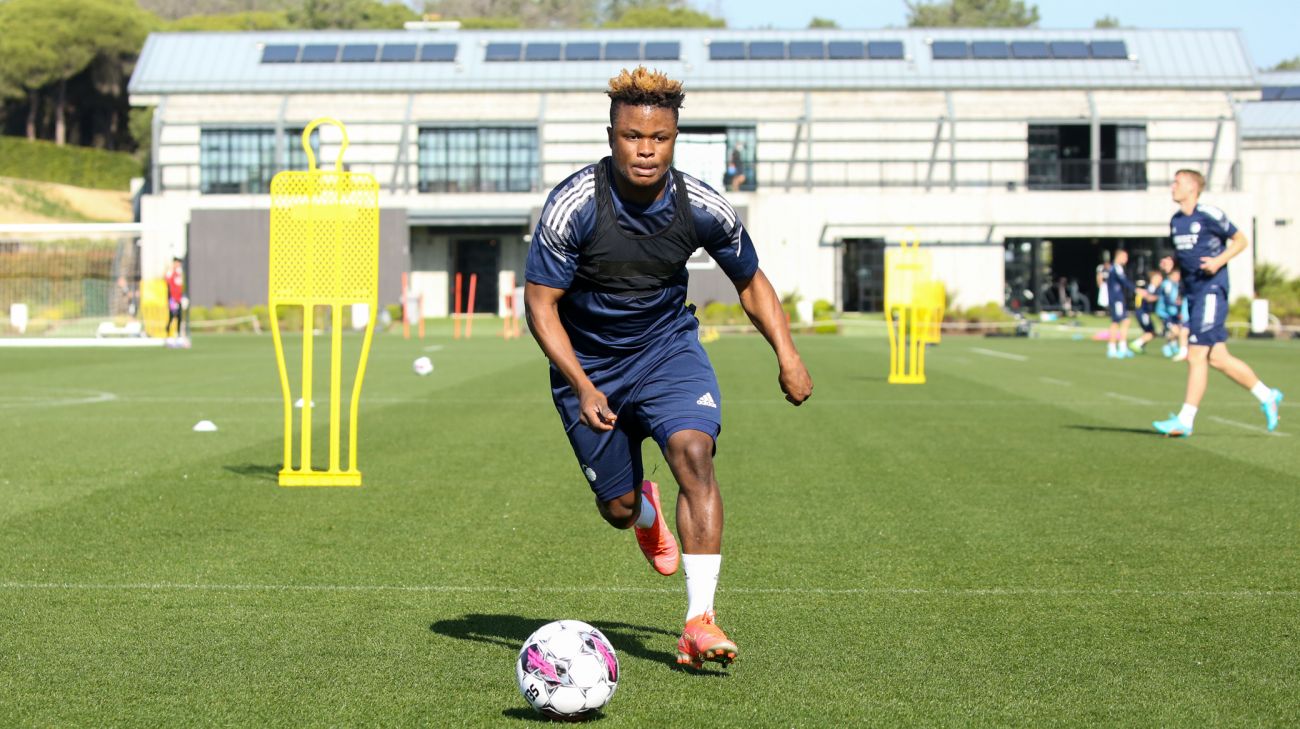 Amoo and fellow substitute Hákon Arnar Haraldsson combined in the move that led to Biel's penalty. Speaking about his relationship with his new teammates, Amoo said: "Yes, it was a good pattern of play that led to the penalty kick, and of course I'm glad to have been a part of it when I'd only just got on the pitch.
"Everything is fine down here, and every day I get to know my teammates better, and I think we're having a really good time together. Also on the pitch, where everyone works well for each other.
"Several of us are newcomers who have come at the same time, and we are also good at supporting each other with everything you have to learn and get used to in a new club. So I am happy and ready to work hard. Of course, I also want to head home and meet the fans when the league gets back underway."
>> Highlights: Hamlstads BK 1-2 FCK