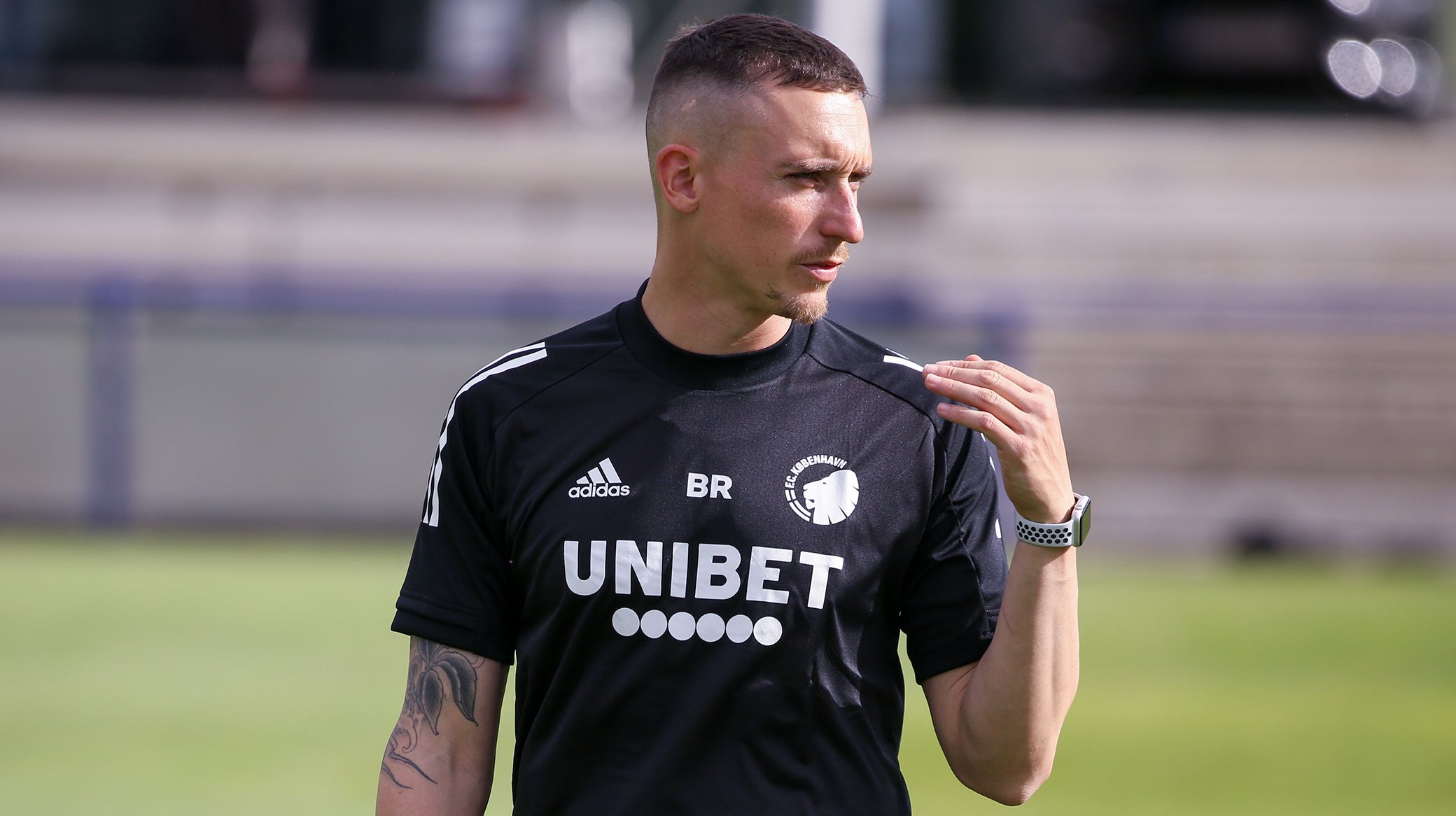 Torkil Fosdal, FCK.DK
Ben Rosen
Ben Rosen was hired as a physical trainer in August 2020. His appointment came after an external and internal analysis that led to the club designing a new Physical Performance programme to optimise all aspects of the players' physical ability.
He is a graduate of Applied Sport Science at Southampton's Solent University and received a traineeship at Southampton FC during his studies, where he worked with the first team, the reserve team and the U21 squad. When Mauricio Pochettino succeeded Nigel Adkins as manager in 2013, Ben was hired as a physical trainer for the first team, where he worked closely with Pochettino's Spanish assistant, Jesus Perez.
In January 2014, he chose to take the plunge into Swedish football, when Malmö FF offered him the job as a physical coach, and in the following years, Ben learned to understand and speak Swedish. In the four years that Rosen was at Malmö, the club won three Swedish championships and qualified twice for the Champions League group stage.
Åge Hareide was head coach when the club hired Rosen, and when Hareide left Malmö FF in December 2015 to become Denmark's national coach, and it was only a few months before Ben joined him in parallel with the job he did at Malmö.
One of the new methods that Rosen introduced to the national team was a close contact with the players' home clubs in relation to their physical loads, where after each international break he provided relevant data from the national team's training sessions.
Rosen therefore joined F.C. Copenhagen with an in-depth knowledge of both Scandinavian and Danish football, as well as international experience from the Champions League and having to perform in several tournaments at once. He is employed full time with the title of Head Fitness Coach and at the same time stopped working for the national team. 
"I consider it a great compliment that FCK has come to me with this opportunity," said Ben.
"Everyone knows the club's merits both in Denmark and not least in Europe, where year after year Copenhagen has been put on the football map. These are big shoes I have to fill in, and I must together with the rest of the team try to expand the fantastic job which has been done in the club for many years to come."