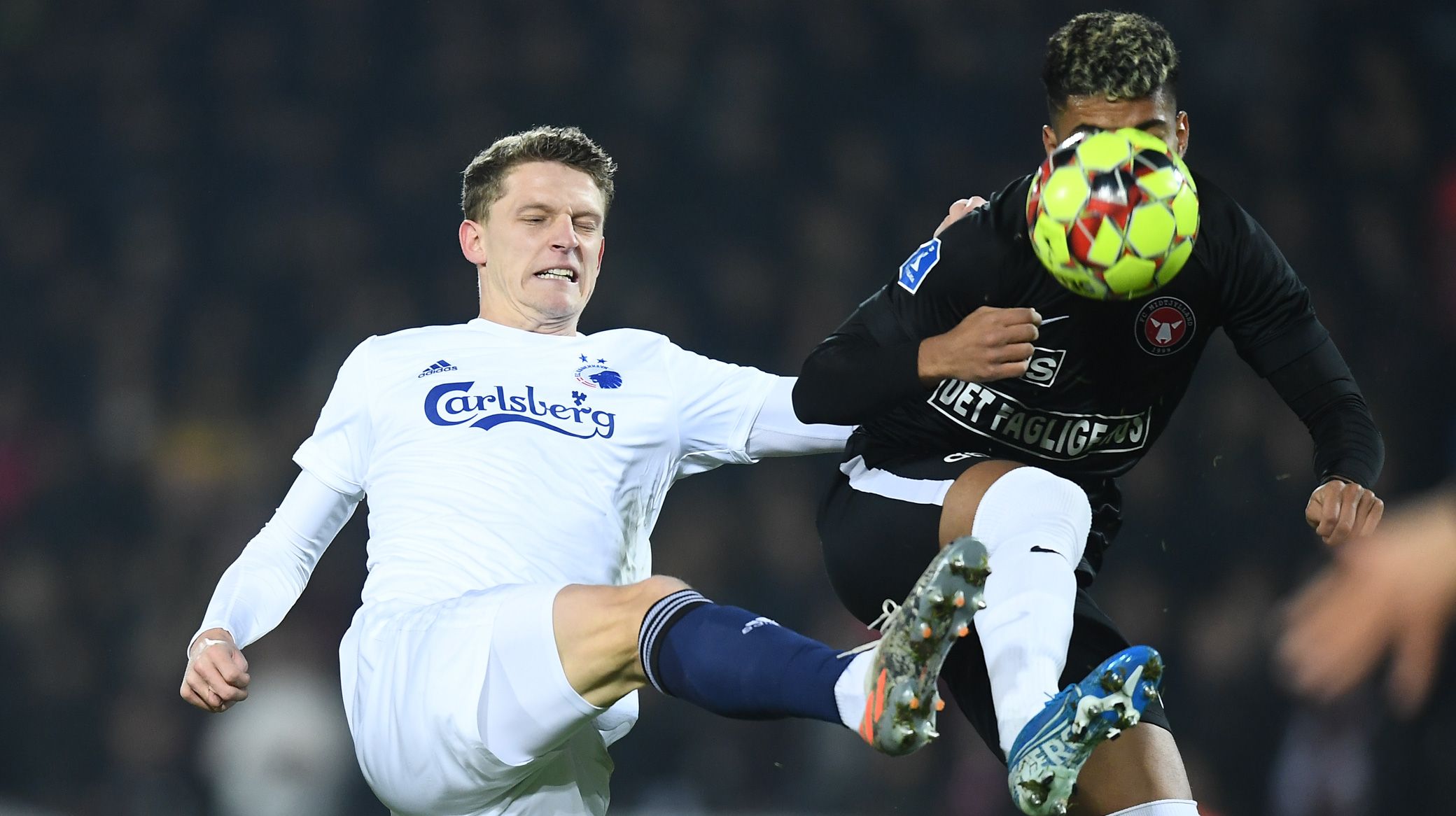 Lars Rønbøg, Getty Images
1-4 i Herning
10/11 2019 19:52
De første 20-25 minutter forløb fornuftigt, for selv om midtjyderne var mest på bolden, kom de ikke til noget særligt i vores felt. Vi skabte derimod to store muligheder til Michael Santos og Dame N'Doye, begge efter godt forarbejde af Daramy.
Men da hjemmeholdet kort før den halve time kom foran ved Sory Kaba efter et hjørne, ændrede kampen helt karakter. Det sidste kvarter før pausen blev vi nærmest kørt over, og de kunne have scoret flere gange end det mål, Evander satte ind til 2-0.
2. halvleg var kun seks minutter gammel, da Kaba headede endnu en dødbold ind til 3-0, men blot fem minutter senere reducerede N'Doye efter en kontra.
Det tændte et lille håb, som dog ikke fik lov at leve længe, for efter en times spil slog midtjyderne til på endnu en dødbold, da Sviatchenko headede et hjørnespark i nettet.
Så var der reelt ikke mere at spille om i dag, og FC Midtjylland sejrede helt fortjent i topkampen og udbyggede føringen i 3F Superligaen til syv point.