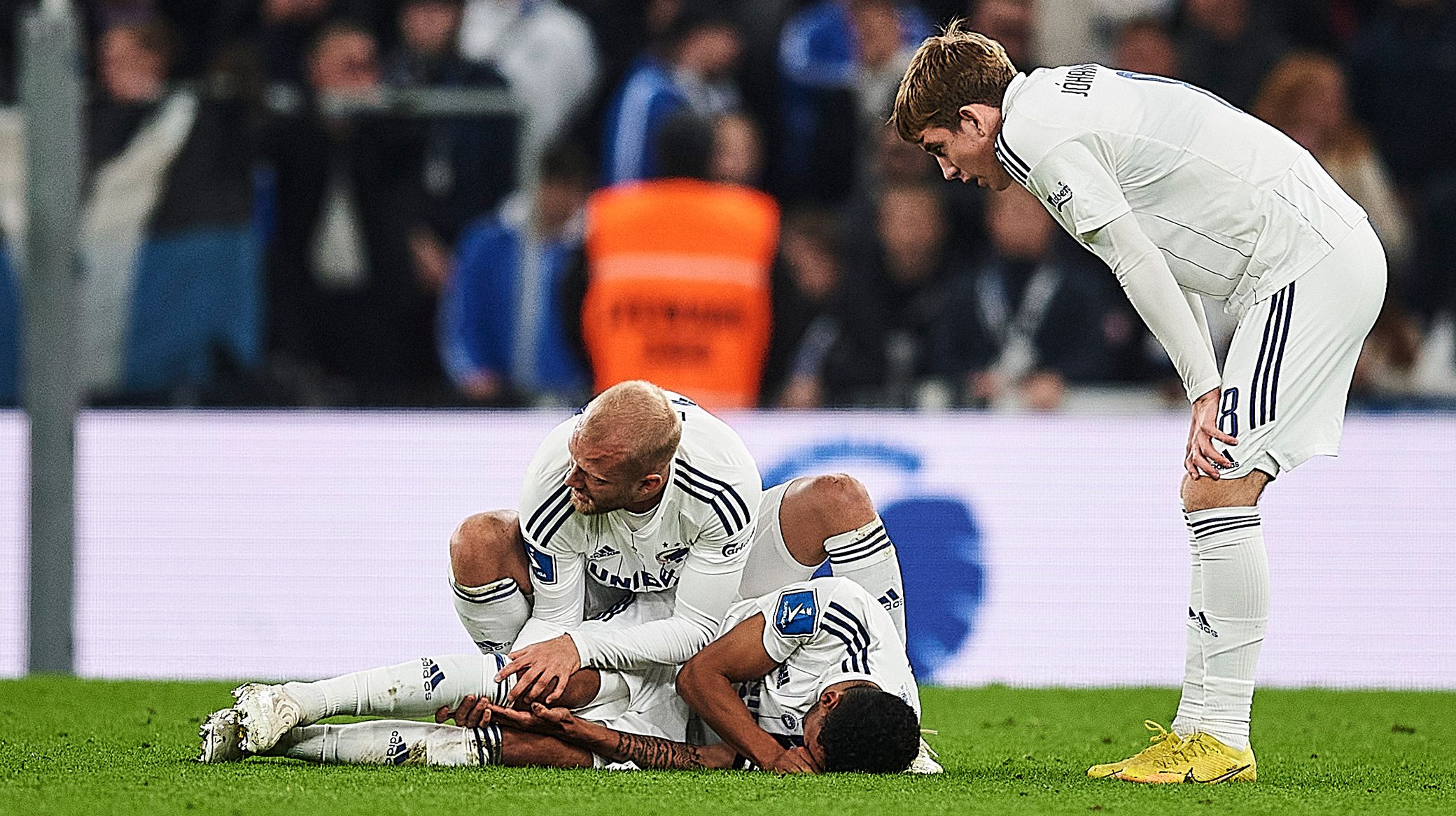 Jan Christensen, Getty Images
Zeca out for the rest of the season
03/10 2022 15:00
A scan today has confirmed F.C. Copenhagen captain Carlos Zeca has suffered a serious knee injury and will be out of action for the rest of the season.
Zeca, 34, went down during the 1-0 win over AGF in Parken on Sunday and has since had his knee assessed by FCK's medical department.
Boesen: Zeca has been very unlucky
"Unfortunately, we can confirm that he has damaged two ligaments in his knee, one of which is unfortunately the cruciate ligament that was torn and operated on a year ago," says FCK chief physician Morten Boesen.
"It is of course incredibly unfortunate for Zeca, who has fought through a long and hard rehabilitation process in an exemplary manner. But even if you do everything right, pass all the tests and requirements to be cleared to play, there will always be a risk of a re-injury.
"Here, Zeca has been very unlucky, and now he may have to undergo surgery and go through a similar rehabilitation process."
Neestrup: It hurts us all
FCK head coach Jacob Neestrup says: "We all feel for Zeca. He's the perfect captain, a great player and a great person, so it hurts us all.
"He's always been an incredibly strong and loyal teammate and club man, so now is the time for everyone to be the best teammates in the world for him, and show the support and strength he needs right now.
"Regarding the sporting aspect for us, it honestly doesn't matter that much right now, and we'll have to solve that issue when we get there."
Zeca: A hard blow
Zeca had only just returned in the summer from a serious injury. But he is once again looking at surgery and a long-term rehab period.
"Of course I'm very sad right now," says Zeca.
"I've worked hard to come back, so it's a hard blow to start over again. I can't change it and now I have to focus on putting the disappointment behind me and then take it one step at a time.
"I have to help the team from the outside as best I can and I know they will do well without me.
"I would like to say thank you for the many messages I have received. It has given me faith and hope at a difficult time."
Everyone at F.C. Copenhagen sends their thoughts and support to Zeca, and we wish him a speedy recovery.