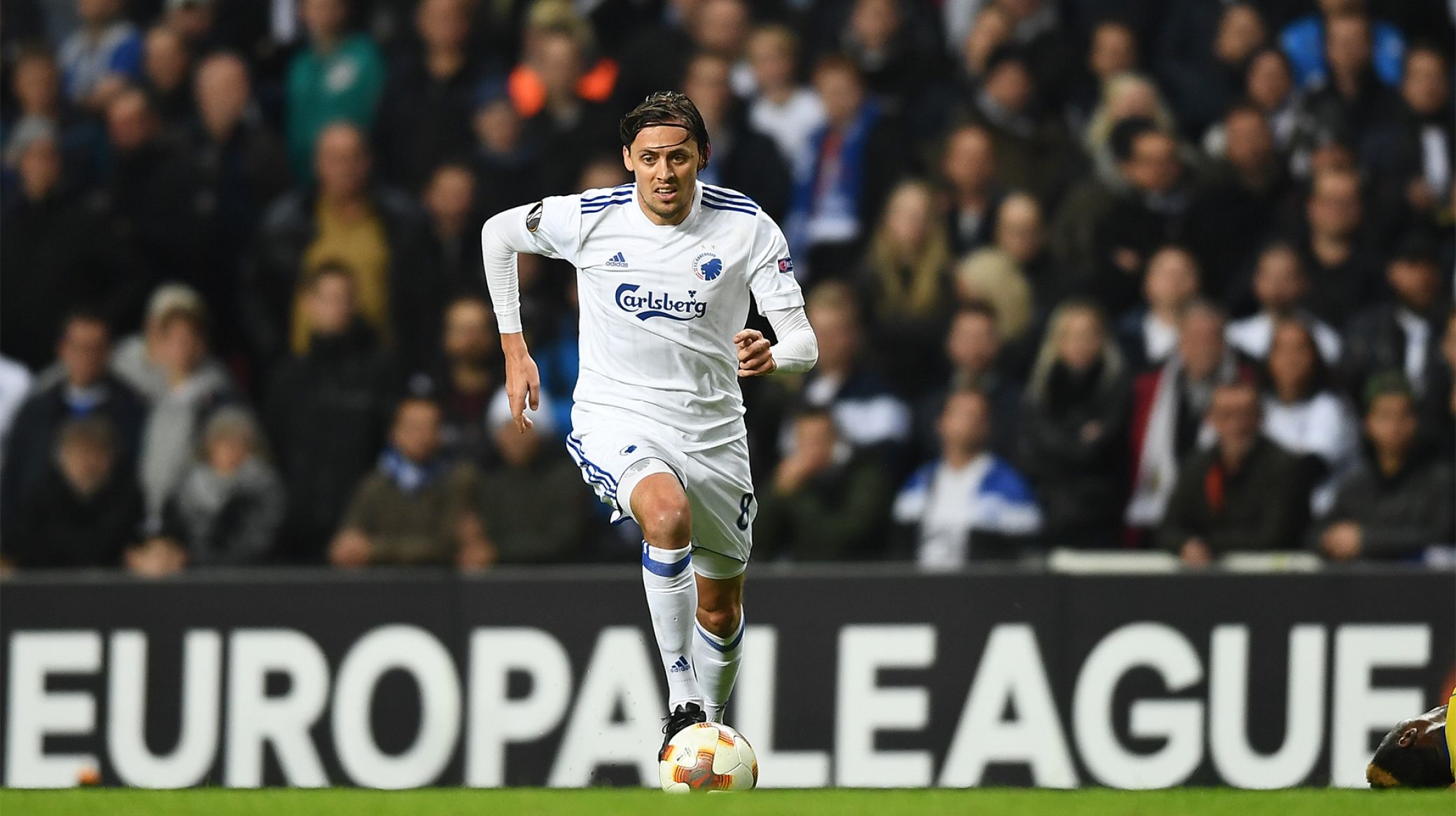 Lars Rønbøg, Getty Images
Uroš Matić joins FK Qarabag
26/07 2020 09:00
F.C. Copenhagen and FK Qarabag have agreed on the transfer of Uroš Matić to the Azerbaijani champions.
"Uroš is definitely a really good football player, who has always acted as a top professional and been a good acquaintance around the team," says FCK manager Ståle Solbakken.
"Together we did not succeed in getting him properly integrated into our way of playing football. He was good in the more open games, and he also developed his game in small spaces, but not as much as he and we had hoped for.
"This is also our responsibility, and we go our separate ways without hard feelings.
"He won titles here and was part of our team in the dramatic Europa League games against AFC Ajax, so he has left an imprint on the club.
"We wish Uroš and his family all the best in the future, and they are always welcome here in Copenhagen."
- - - - -
Uroš Matić joined F.C. Copenhagen in January 2017 and played 39 games, before he went on a one-year loan to Austria Wien in May 2018. This season he has represented APOEL FC.
Everyone at F.C. Copenhagen would like to thank Uroš for his efforts and wish him all the best for the future.