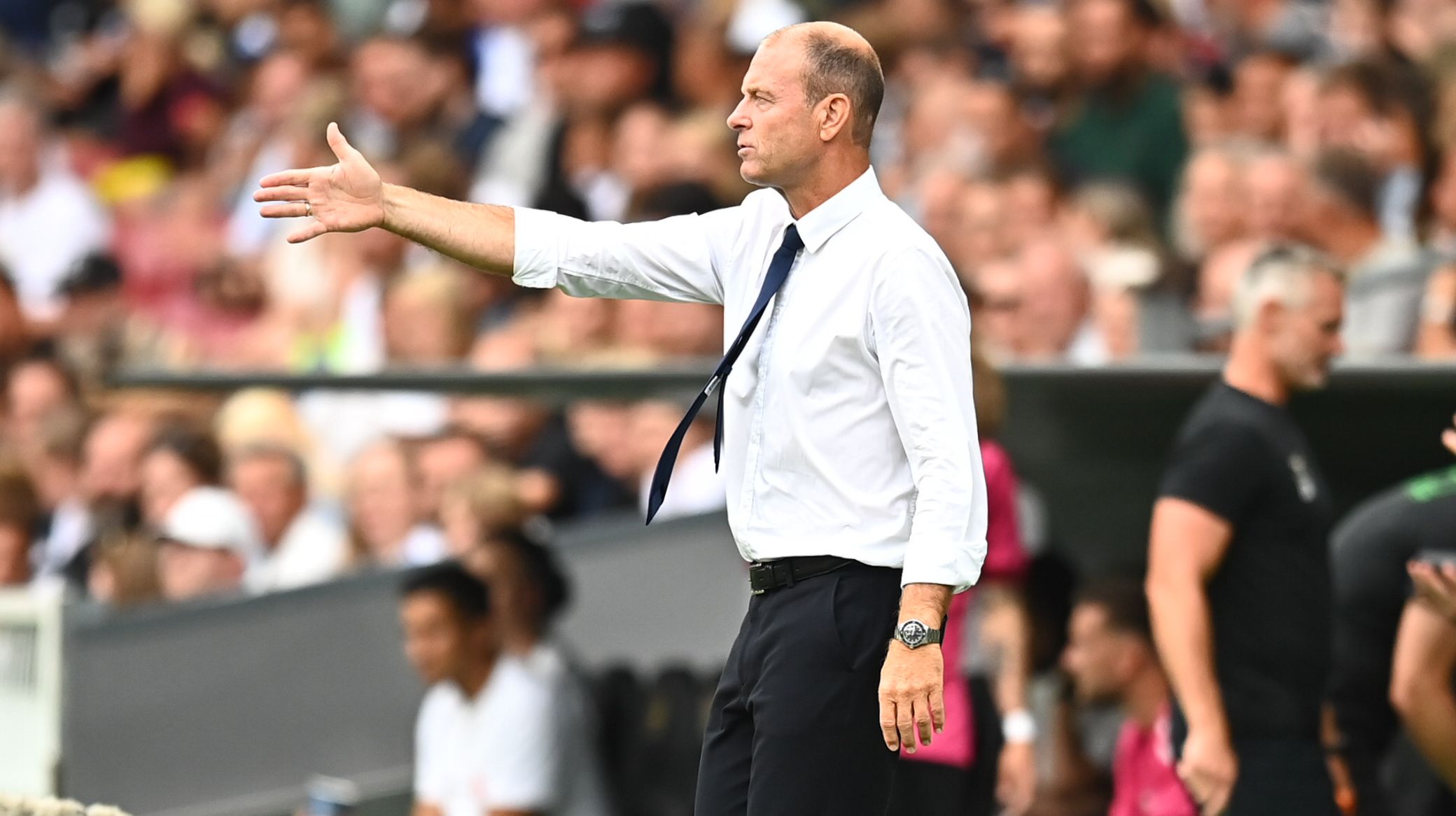 Jan Christensen, Getty Images
Thorup: That won't happen again
18/07 2022 08:36
F.C. Copenhagen head coach Jess Thorup was understandably unhappy with the 1-0 defeat to Horsens on Sunday.
Lubambo Musonda's second-half goal earned the visitors all three points in front of more than 22,000 fans inside Parken.
Discussing the game, Thorup said: "I would like to go home and watch the match again before I come up with a bigger analysis, but we can't play like this. It was not worthy of FCK.
"We created a lot of chances in the first half and had a goal canceled out shortly before the break, but I am not at all happy with our second half. We had the ball a lot, but didn't use it well enough and didn't create many chances.
"There was so much build-up with us being as Danish champions and with a fantastic atmosphere here in Parken, with over 22,000 spectators. But then we delivered this… it is very disappointing.
"I had a good feeling before the match, because we showed at the end of the spring the type of game we want to play, and we have also had an excellent pre-season, where we have kept the squad intact, except for Jens Stage.
"So the match today is not about transfer windows and buying and selling, we have shown that we can play good and efficient football with this team.
"We have lost three important points today, but we win and lose together, so we have to go home and solve it on the training ground and find more solutions for how to solve challenges like the one today. And the performance that we delivered today, I definitely do not expect to see that in our upcoming matches."