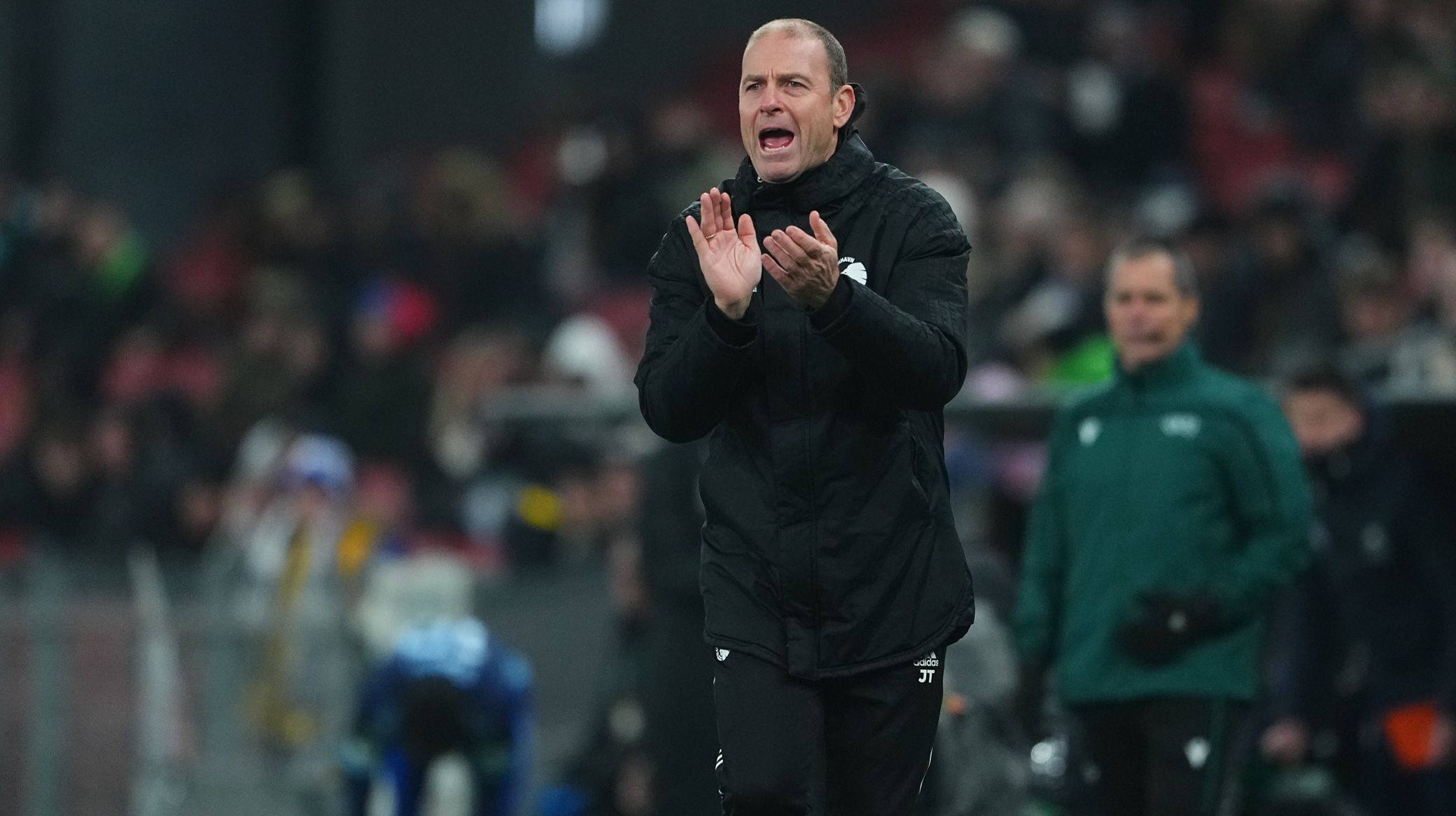 Lars Rønbøg, Getty Images
Thorup: Proud of 2-0 result over Slovan
10/12 2021 09:39
F.C. Copenhagen head coach Jess Thorup expressed his pride after Thursday's 2-0 UEFA Europa Conference League victory over Slovan Bratislava.
Goals from FCK Talent Department products Jonas Wind and Rasmus Højlund secured victory in Parken.
And Thorup was pleased to sign off the autumn leg of the season with a win.
"We have talked a lot about our challenges this autumn, so it makes me very proud on behalf of the club and the youngsters that we can field six players aged 18 - the youngest ever in FCK's history - and still dominate the match in the way we did," said Thorup.
"The 2-0 victory could have been much bigger, even though we had secured top spot in the group already. Slovan had everything to fight for. They probably only had a single chance in the match, where Kamil Grabara saved well and kept us in the game.
"The youngsters went to work undaunted and really showed what they can contribute tonight. It gives me even more faith in the future, and it's a great way to end this European half-season.
"We have 10 wins, one draw and one defeat in Europe, and now we can look forward to giving the fans another European night in Copenhagen in March. It will certainly be against a stronger opponent when you look at the teams that have progressed, but of course we will go as far as possible."
The Lions won't now be back in competitive action until the Danish Superliga resumes in late February.
And Thorup is positive ahead of the spring leg of the season.
"Now we only have to evaluate the autumn and take a little Christmas break, but I'm already looking forward to getting started again. It will be an important restart, where we will hopefully get all our injured players back except Carlos Zeca," said the boss.
"Even though the youngsters have performed really well, and the more experienced players have also taken on a lot of responsibility tonight, we still expect something new to come into the transfer window, so we are even stronger.
"We must at least do everything to be as sharp as possible when we start winter training and prepare for the Superliga's spring opener in February. There are a few more weeks until we have to play in Europe again."