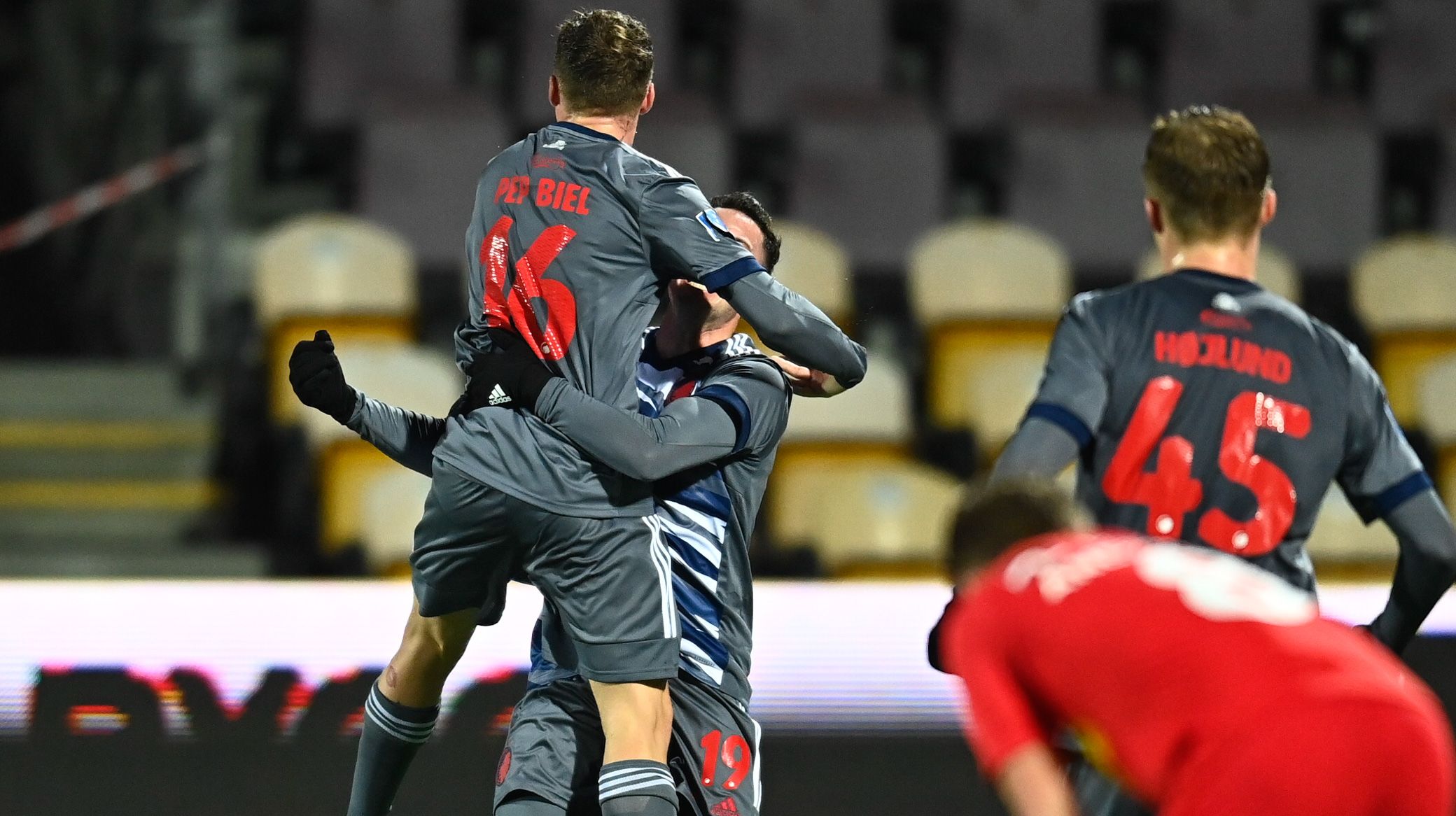 Jan Christensen, Getty Images
Thorup: Everyone stood together at FCN
14/12 2020 12:13
F.C. Copenhagen head coach Jess Thorup was delighted with his side's resolve as the Lions beat FC Nordsjælland 1-0 on Sunday thanks to Pep Biel's late strike.
"1-0 is one of the best victories to win when the match was in the balance right to the last, and wee did it, even though they had big chances to level in added time," said Thorup.
"It was a men's performance by the team on one of the most difficult away pitches, where FCN have been very strong and not lost this season until today.
"Just look at what the team has been through in recent weeks with coronavirus and injuries – and we also suffered an injury during the match today.
"But everyone stood together, really fought for each other and kept believing in things. A belief in one's own abilities is being built, and that is important.
"It is great feeling to win for the third game in a row and also keep a clean sheet for the second successive game. We could have closed the match out earlier today, because we also squandered a lot of chances, but the most important thing for me is that the players created the chances. Then the goals will probably come. And Pep's goal was a fantastic strike!
"So of course there is a good atmosphere in the locker room right now, but we have to go home and prepare for two more difficult matches before the winter break."
Next up for FCK are two home clashes against FC Midtjylland and OB before the Danish Superliga season goes on winter hiatus until February.