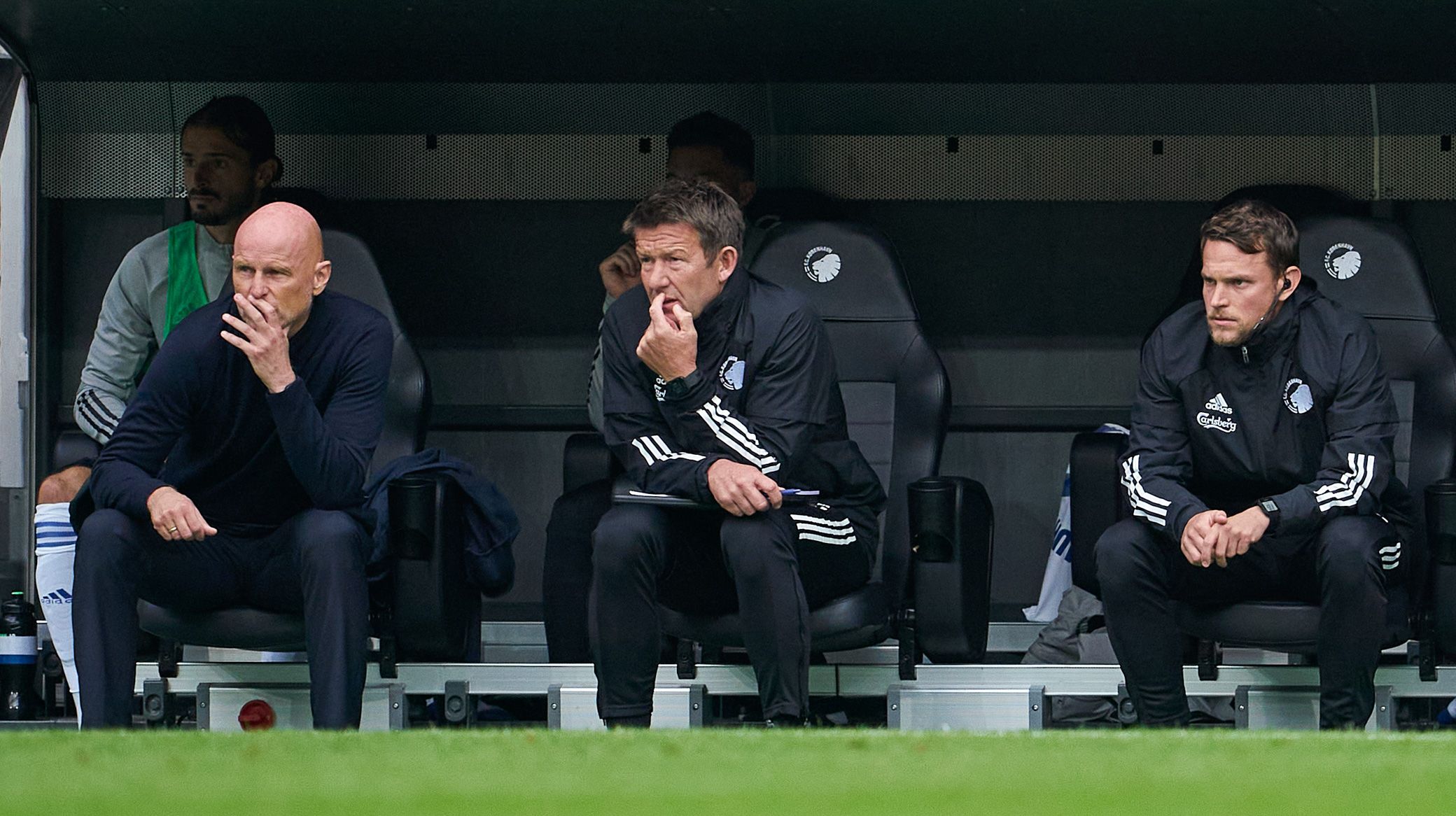 Lars Rønbøg, Getty Images
Ståle reacts to FCK loss to Brøndby
20/09 2020 21:50
Ståle Solbakken insisted on looking at the positives after F.C. Copenhagen's 2-1 defeat to Brøndby in Parken on Sunday.
FCK took the lead through Kamil Wilczek but ended up on the losing side after an injury-time winner from BIF.
"Nine out of ten times you win such a match when you look at the number of chances and how the game panned out," Ståle said.
"I'm not saying we were flashy today, but we were the best team both in terms of chances and overall play.
"But we are in a phase where we are punished severely for our mistakes. In the first half, Kalle saved us one time and on the other instance they scored, while we could easily have gone two up by taking some of our big chances, including when Kamil was alone with the goalkeeper. So it is rare to lose such a match.
"Apart from the result today, I'm okay with the performance and on Thursday, while we were very poor in Odense.
"But right now I'm obviously the world's worst coach, and we have the world's worst players, but that's the pressure. And on Thursday we have a new live-or-die match, and again on Sunday in Vejle, and if we win on Thursday, there will be a new one next Thursday.
"Obviously we would have liked a different result today, but we probably have a challenge in keeping the defence alert to errors and counterattacks, when we dominate as strongly with the ball as we do in large parts of the match.
"But we have not been good enough for that, and we were punished for that today."