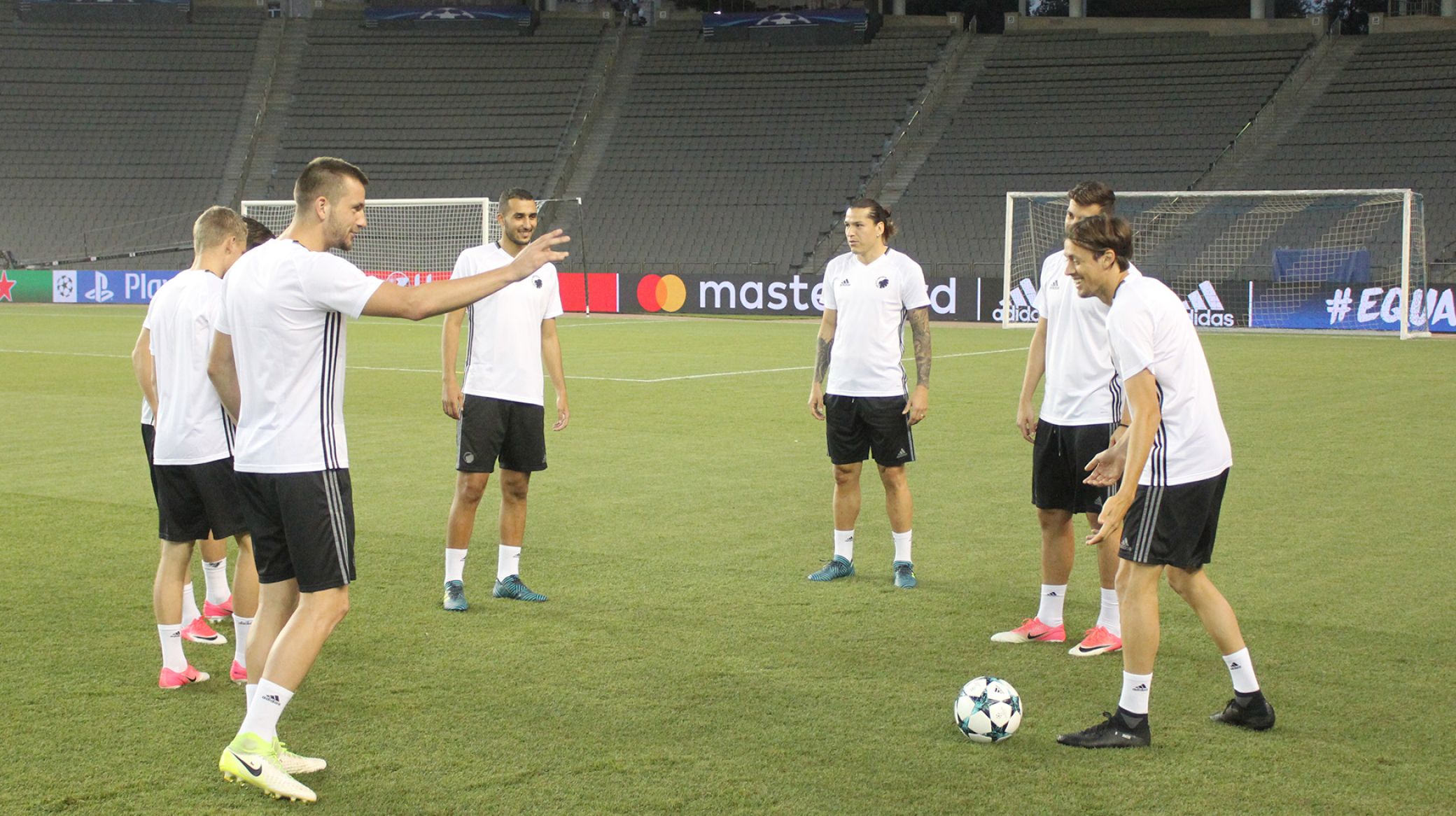 FCK.DK
Ståle: Qarabag have good individuals up front
15/08 2017 09:41
Ståle Solbakken held his pre-match press conference alongside William Kvist in Baku on Monday as F.C. Copenhagen prepare for their Champions League qualifier with Qarabag.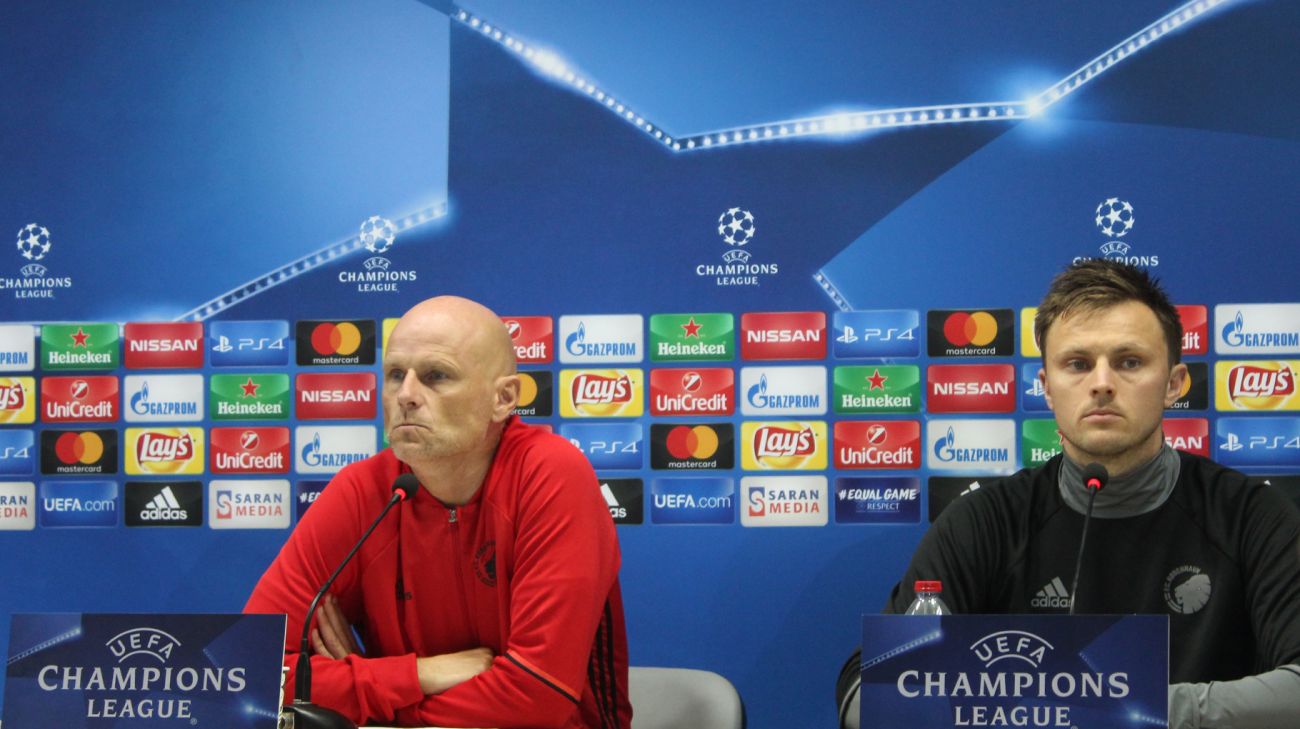 "The temperature is nice and the stadium looks nice too, though I have not seen the grass yet," FCK manager Ståle said.
"We know that we meet a high quality team at home, which they have shown by earning good results against strong European teams in the last three seasons. So we have to respect them but also get a result to take back with us to Copenhagen.
"Of course, we have studied Qarabag thoroughly and I especially like their individually strong players up front. And like us, the team has a good European experience, so it will be difficult, but I believe we can beat them.
"Hopefully Erik Johansson's absence (through a knee injury) will not be a big loss to us. But we cannot do anything about that so we concentrate on those who can play - and that's Nicolai Boilesen, an experienced defender who can cover the position at this level."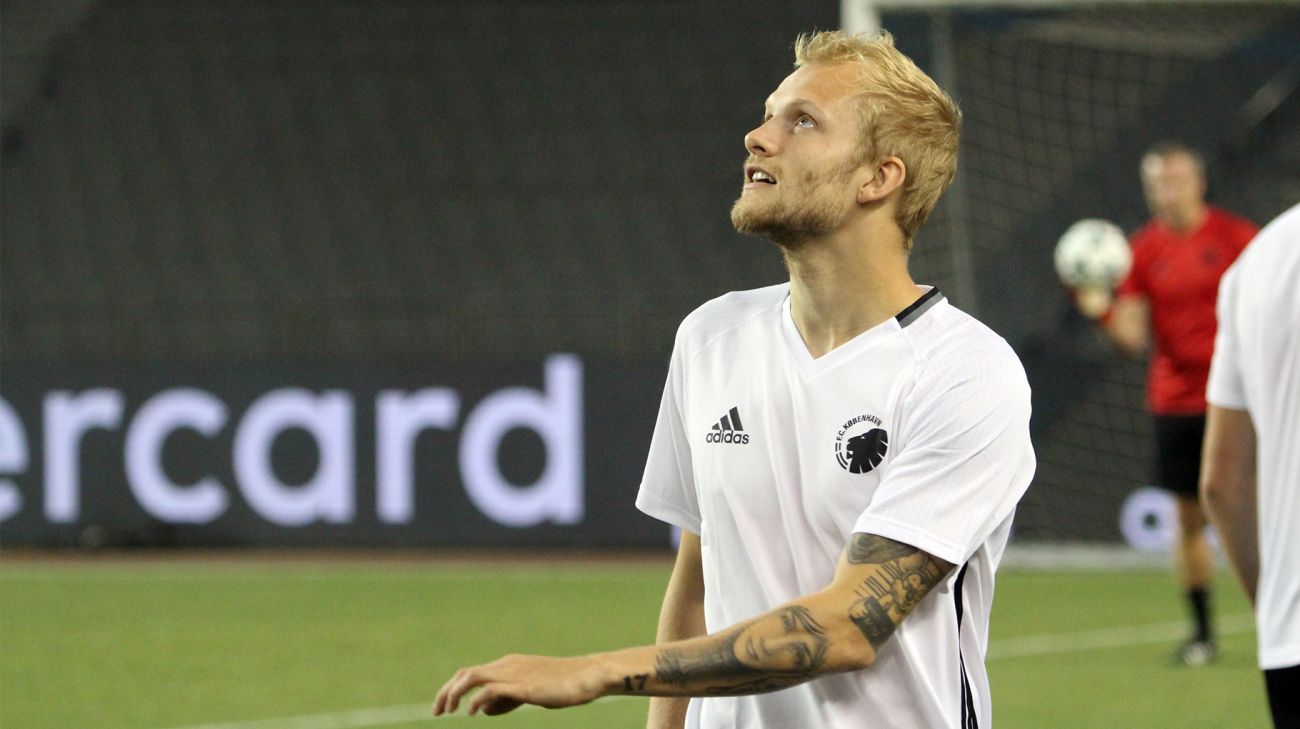 After his opening comments, Ståle was asked by the Azerbaijani journalists to dig deep into his memory to recall scoring twice for Norway against Azerbaijan in a 5-0 victory in 1996.
Qarabag's current coach Gurban Gurbanov played for Azerbaijan in the 5-0 win for Norway, so the press were excited to hear if Ståle could remember the match - and if he feared that Gurbanov would get his revenge tomorrow!
"I've scored so many goals in my career so I can not remember all of them," Ståle joked before admitting he could remember the game.
"Well, I remember it well. It was my first two goals for the national team, while I think I can better remember that we (Norway) won 1-0 here and qualified for the World Cup in 1998. That 1-0 result would also be a perfect result tomorrow."
Ståle was a midfielder for Lillestrøm at the time of the 5-0 win, while fellow goalscorer Ole Gunnar Solskjær was at Molde at the time. But the manager says Solskjær earned his move to Manchester United off the back of that performance.
Kvist was also present to take questions on Monday and said: "It's a big challenge for us, but we've gone through these hard times before, so we know we need to find the balance between holding the ball and playing directly.
"I know they have good individuals, so some one of the most important things is that our defensive is tight and concentrated. A good result, for example, may be 1-1 or 2-2 - if Ståle does not run on himself and secure us a 1-0 victory."