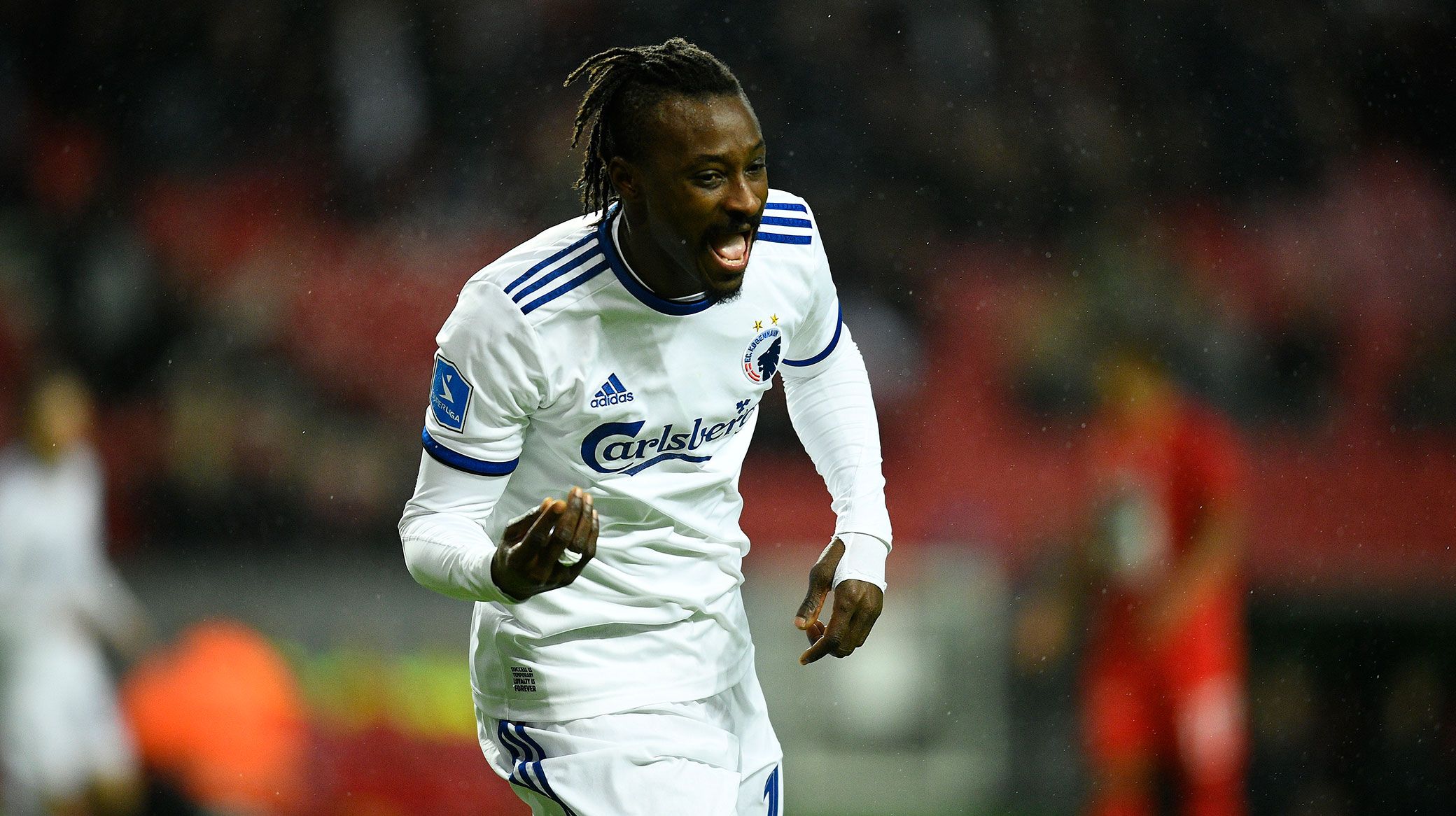 Jan Christensen, Getty Images
Ståle: Dame N'Doye was fantastic vs Esbjerg
10/12 2018 18:07
FC Copenhagen manager Ståle Solbakken was delighted with the performance in the 3-0 win over Esbjerg on Sunday.
A Dame N'Doye header plus two Robert Skov penalties secured all three points for the Lions.
"I think we were a little bit bad defensively in the first half, and we lacked some intensity in our game before the break. However, we scored two goals - but we could and should have scored more," Ståle said.
"There was a little bit of intensity and Esbjerg got too much time on the ball during periods of the match. But we were fine again, we took over the match and we had the chances - but as I said before, I think we should have scored more goals."
Ståle did, however, reserve praise for FCK striker N'Doye - who has a role in all three goals.
"Dame N'Doye was fantastic today, both with and without the ball - and he was involved in all three goals," Ståle said.
"He simply played a really good game."