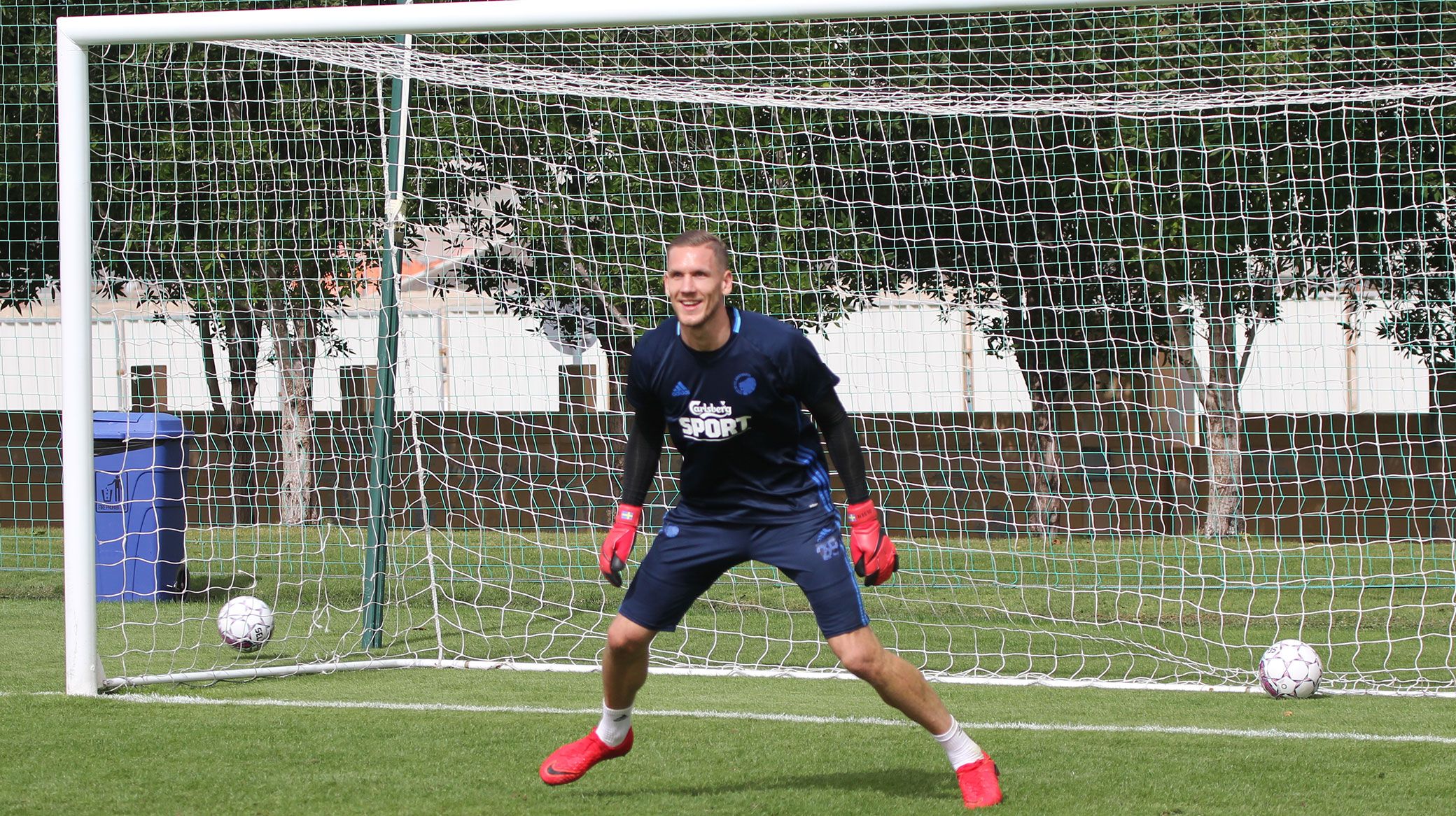 FCK.DK
Robin Olsen back in full training
09/05 2018 13:41
Robin Olsen is now back in full training with the FC Copenhagen squad after recovering from a shoulder injury suffered in February.
"Morten Boesen, club doctor at FCK, said: "It's good to have Robin recover quickly and successfully from his injury and surgery.
"He has worked really hard to get back and focused on his rehab, and we are pleased to see him training again with the first team."
Robin himself is happy to be back to full fitness.
"It has been a few hard months for me, but I've always known that I would be fit again before the season was over," he said.
"I have received great support from all the medical staff, the coaches and my teammates. Now I have to give it full gas on the training pitch and then it's up to Ståle when he wants to use me again. Of course, I'm not playing now, but I feel physically strong and fit and it's a great feeling.
"Everyone knows that the World Cup is a big goal for me and therefore my work to get ready for that is not over. There is a lot of hard work waiting for the rest of the season and together with the World Cup squad, if the national coach chooses to take me. I need to prove that I am a strong keeper and that both FCK and the national team can trust me and I'm really looking forward to playing matches again."