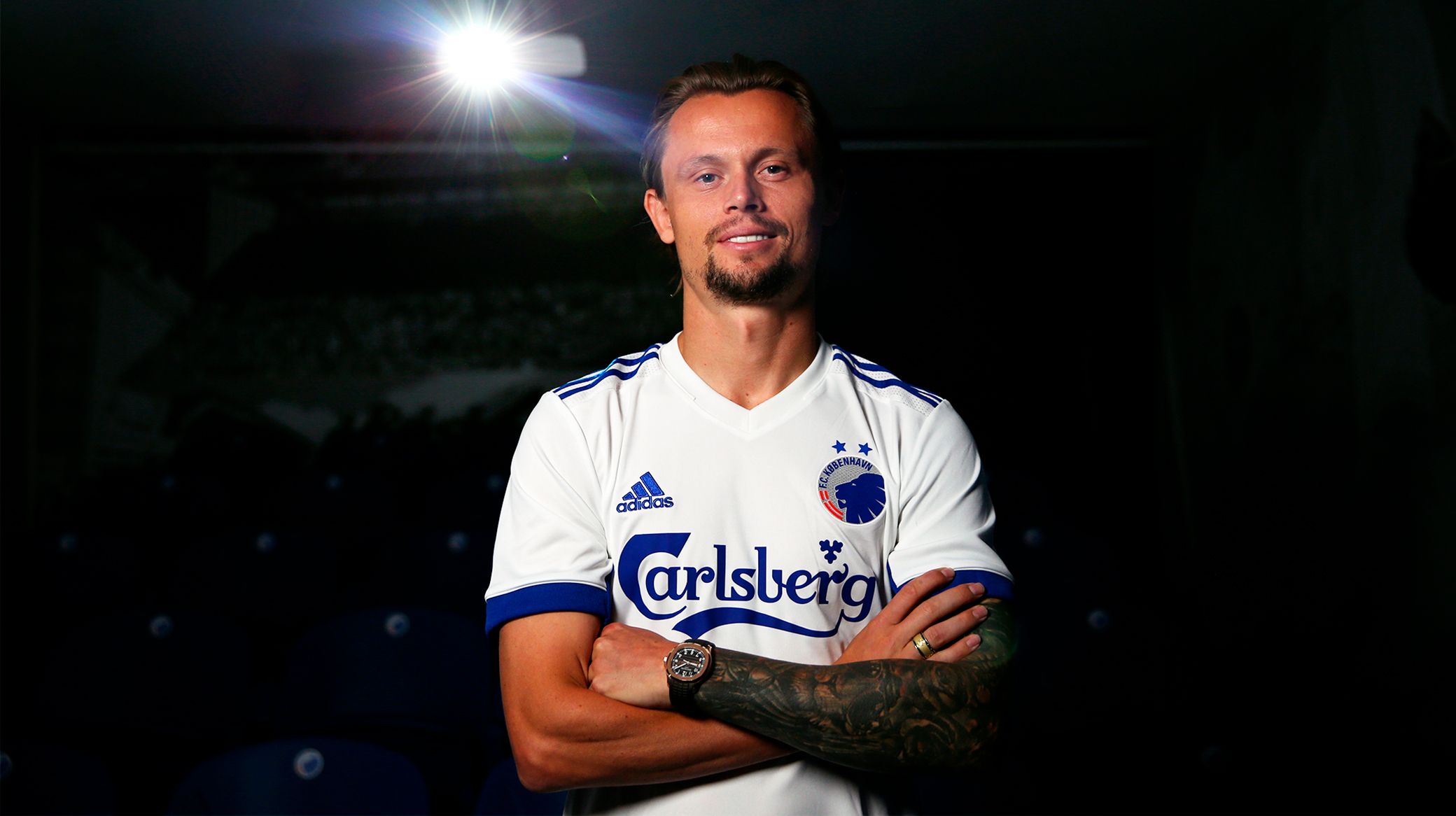 FCK.DK
Peter Ankersen returns to FCK
26/09 2020 10:30
F.C. Copenhagen have agreed a four-year contract with Peter Ankersen, who returns to the club after a year at Italian side Genoa C.F.C.
Ankersen, who has just turned 30, played 175 matches for the Lions during his first stay in the capital, before the full-back moved to Serie A and Genoa. He has also appeared 27 times for the Danish national team.
Ståle: One of the very best right backs at FCK
"Peter is without a doubt one of the very best right backs who has ever played for FCK," says manager Ståle Solbakken.
"During his previous stay here, he developed into a leader on the team and a player who always delivered at a high level both in matches and on the training ground. He knows our way of playing and he places high demands on himself about his team-mates.
An unexpected opportunity
"We have very good full-backs in Varela and Bartolec, but Peter has some other qualities and we need the dynamism he has on the pitch and the leadership qualities he has in daily life.
"We didn't really have any plans to change that position now, but there was a bit of an unexpected opportunity to sign a fantastic player who would very much like to play for FCK again, and we chose to take that chance.
"We are very happy to have Peter back in the squad, and we expect that there will be an adjustment to that position before long."
Ankersen: The timing was right now
Ankersen goes straight into training with the team on Saturday and is pleased that he can once again call himself an FCK player.
"I have always known that I would like to return to FCK at some point," says Peter.
"It has come a little earlier than I expected, but it turned out that the timing was right now for all parties, and there was no doubt in my mind. FCK is my club and this is where I feel at home as a footballer, and I'm really looking forward to getting started.
"I'm sure my qualities as a player have not diminished from playing in Serie A this past season. I've had a great start to the season with Genoa and I feel fit, but of course I just have to land and get on the training ground with the boys before we know exactly when I can play a match."
I'll contribute as soon as possible
In his first period at FCK, Ankersen helped win three championships and two cup titles.
"My ambitions are the same as FCK's, that we go out and play with the best in the world," he said.
"We do that, we have to win the championship, go for the cup and then we have to play in European group games and preferably the Champions League.
"The team has got off to a bad start in the Superliga, and we all need to turn it around quickly. I think it is an exciting and good squad that I will be a part of, and I know the qualities of the players.
"Therefore, I am also completely convinced that we will quickly show how strong we are. I will do everything to contribute as soon as possible."
Ankersen will once again wear the number 22 shirt, while Marios takes over jersey number 26.
Facts
Name: Peter Ankersen
Born: September 22, 1990
Position: Right back
Previous clubs: Vejle Boldklub, Rosenborg BK, Esbjerg fB, Red Bull Salzburg, F.C. Copenhagen and Genoa C.F.C.