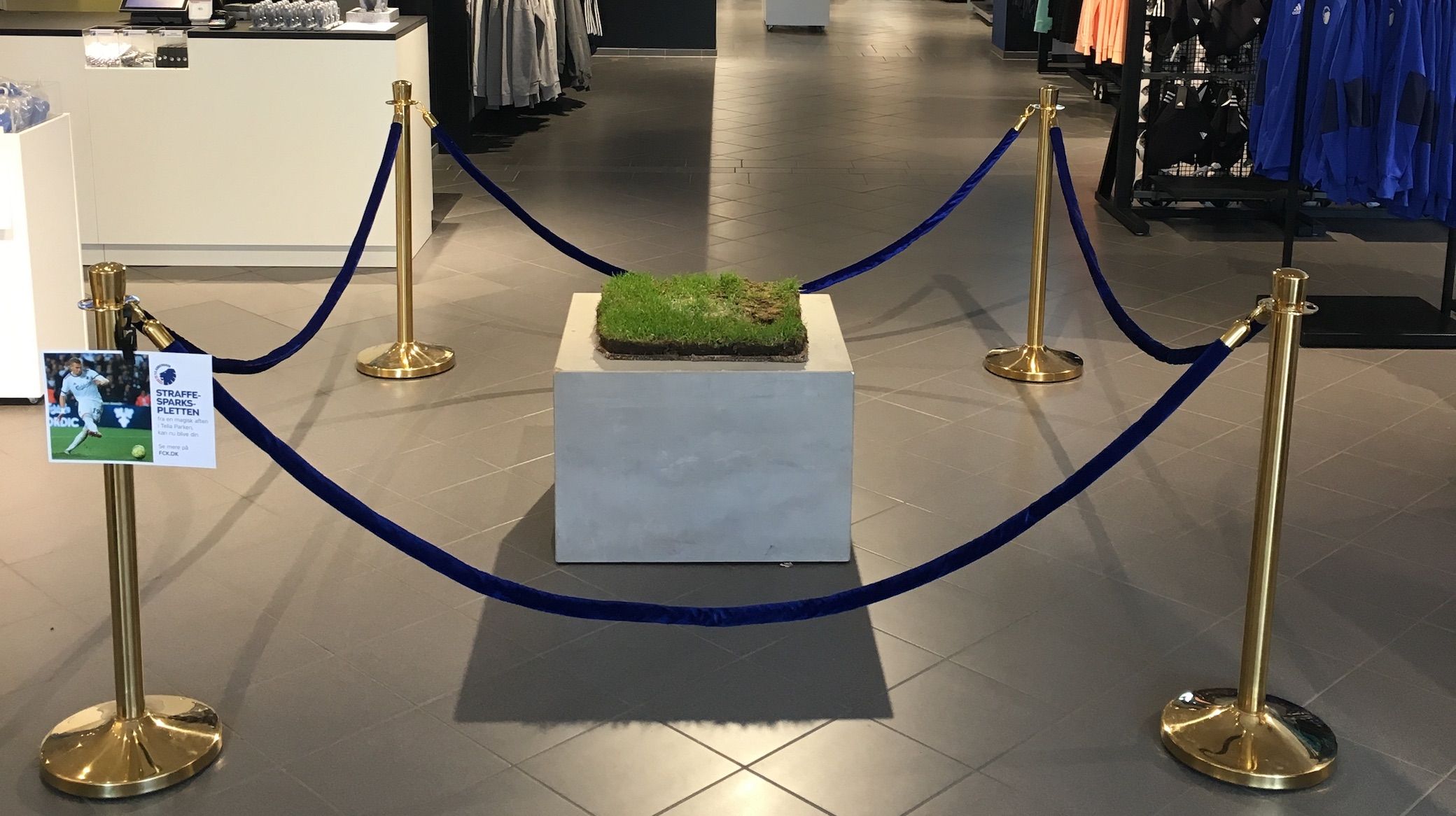 FCK.DK
Penalty spot from FCK win over Atalanta now on show
05/09 2018 17:11
The penalty spot from FC Copenhagen's Europa League shoot-out win over Atalanta has been placed in the Fan Shop.
FC Copenhagen beat Atalanta 4-3 on penalties to secure their place in the Europa League group stage.
Groundsmen at Telia Parken are replacing the turf during the international break.
But the Lions have made sure the penalty spot - when Denis Vavro slammed home the winning spot kick - has been salvaged.
>> Watch the penalty spot being dug up on the FC Copenhagen Facebook page
And fans can view the 'special' exhibit in the Fan Shop on Øster Allé for the next week!
And whichever fan comes up with the best reason as to why they would want to KEEP the penalty spot, they have until next Monday to make their case!
To 'earn' the turf all you have to do is pitch your reason in the comments section of our Facebook post.