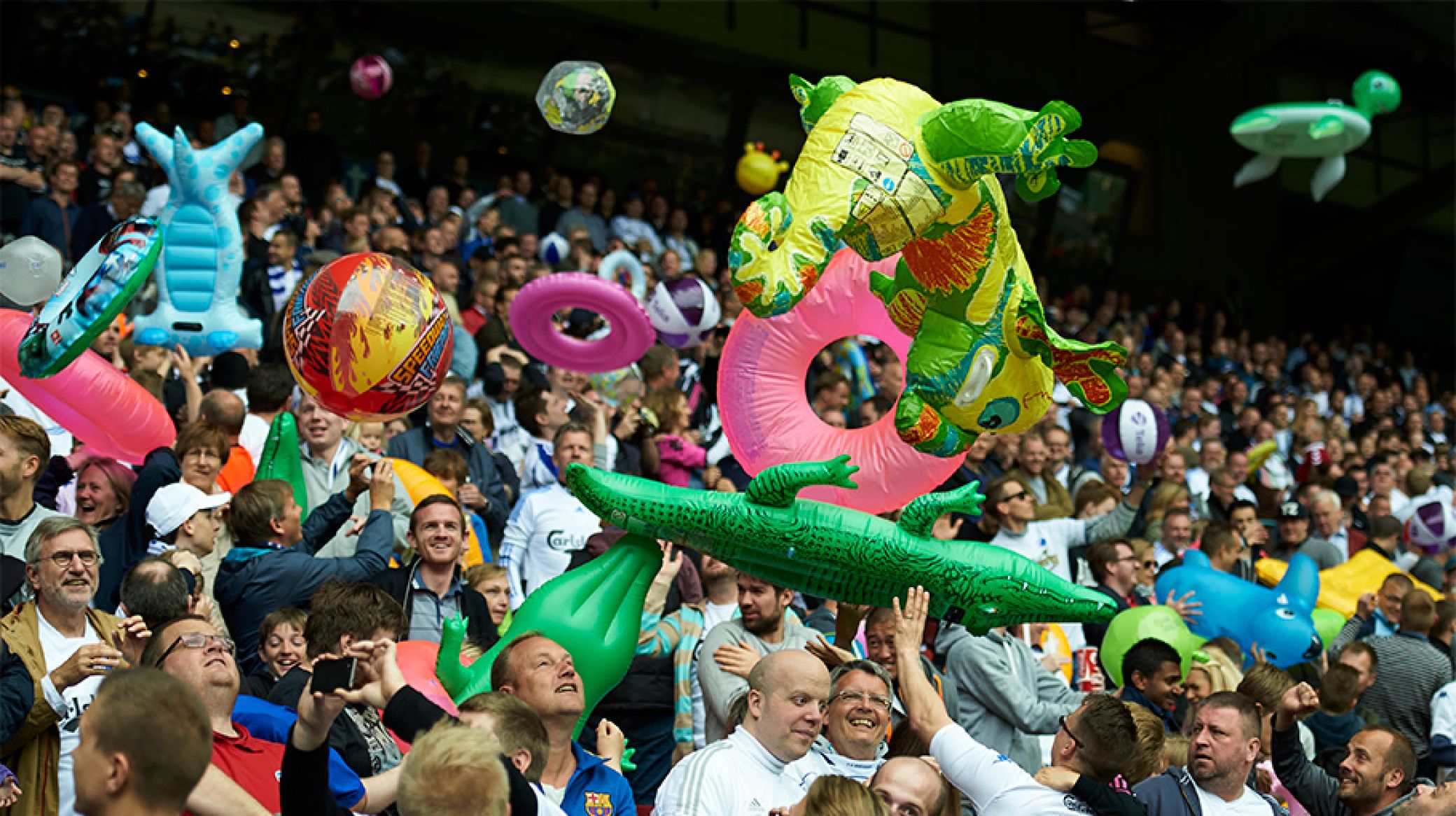 Lars Rønbøg, Getty Images
No inflatables at final game this season
19/05 2021 19:08
F.C. Copenhagen's annual inflatables won't be in the stands for the final home game of the season this year due to Covid-19 guidelines.
Just like in 2020, the yearly 'festivities' of bringing and throwing around inflatables inside Parken Stadium cannot go ahead because of the risk of spreading infection.
Wednesday's home game against FC Midtjylland is hopefully the last of the season. However, the Lions still risk finishing in fourth place, which means another home game on Thursday 27 May in the playoffs for a European spot.
In that case, that match cannot be played in Parken, which at that time will be loaned out to UEFA for their staging of the European Championship, and we will decide on the venue when and if it becomes relevant.