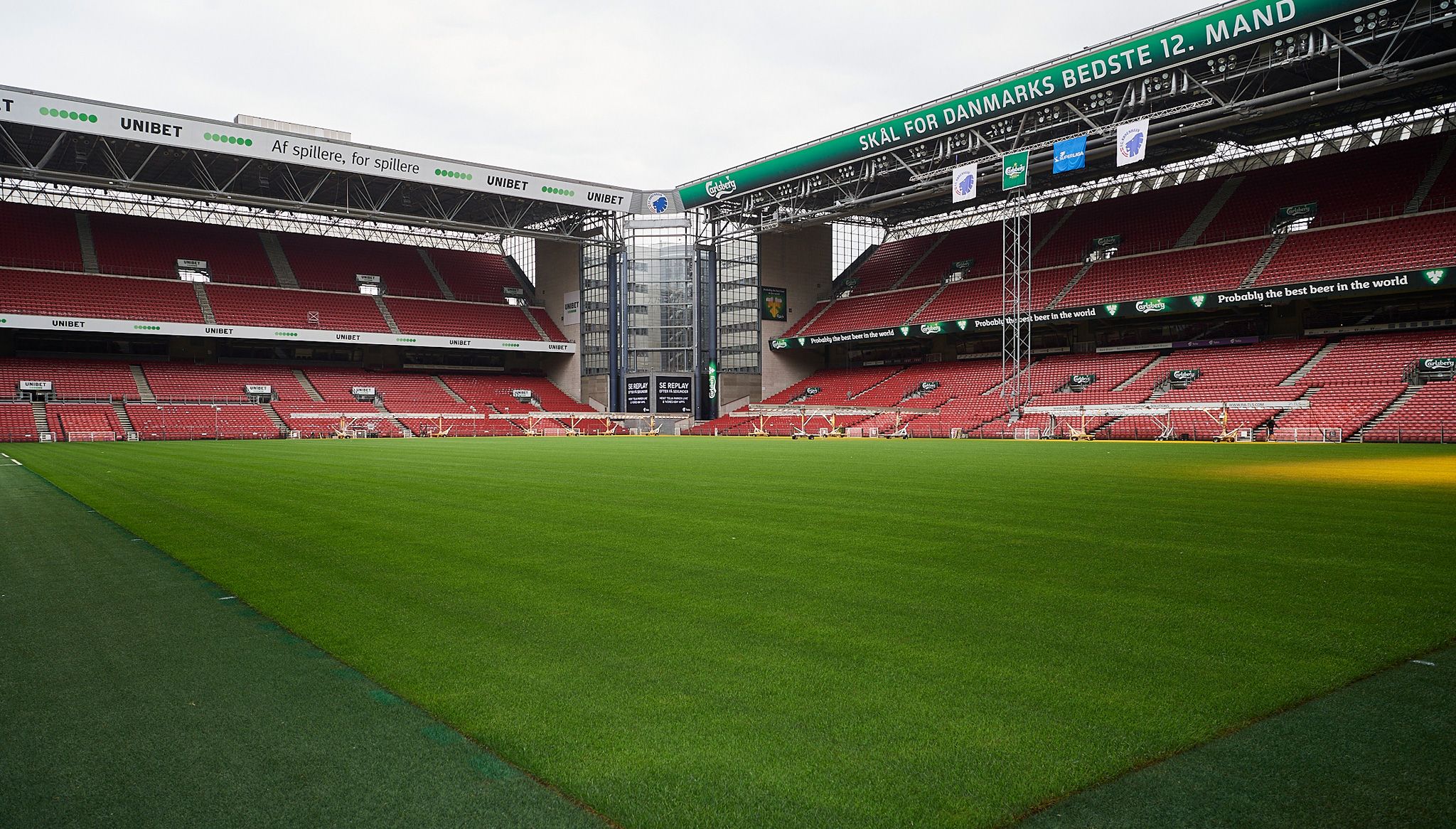 Getty Images
New plan for Superliga: Restart by end of May
07/04 2020 15:40
Following the Prime Minister's announcement on Monday evening it is now possible to make a plan for restarting Danish professional football.
The expectation is still to play all remaining games of the 3F Superliga and NordicBet Liga seasons, and there are now three scenarios to do so.
The Division Association's ambition has always been to decide the season on the pitch by playing out all matches. That plan, according to the latest announcement by the authorities, can be realised, although unfortunately it will be without spectators.
The three scenarios now being worked on all include a start-up period, with room for physical rebuilding and team training before sending players into competitive games.
Three scenarios for Danish football
The proposed new start gate for the Superliga is 17, 24 or 31 May. Scenario 1 would start on 17 May with the completion of Game Round 25.
In all three scenarios, the season - including the Sydbank Cup - is scheduled to finish by the end of July.
New season from September - with spectators
The 2020/21 season would kick off in early September with fans able to attend games, as the government has announced.
"The authorities have made a plan for the slow reopening of Denmark, and of course we are now planning for professional club football," says Claus Thomsen, Director of the Divisional Association.
"Many clubs have repatriated staff - both players and other staff. Some clubs have already started training in smaller groups. It will gradually increase, and then we can safely start playing matches again in the second half of May.
Great focus on complying with all guidelines
"Like many other private companies, the clubs are hard hit by the closure. There is great support and praise for the authorities' actions - both the closure and now the plan for reopening.
"We are all looking forward to being a part of this and we are very aware of doing so in a sound way with a strong focus on adhering to the guidelines that have been made."